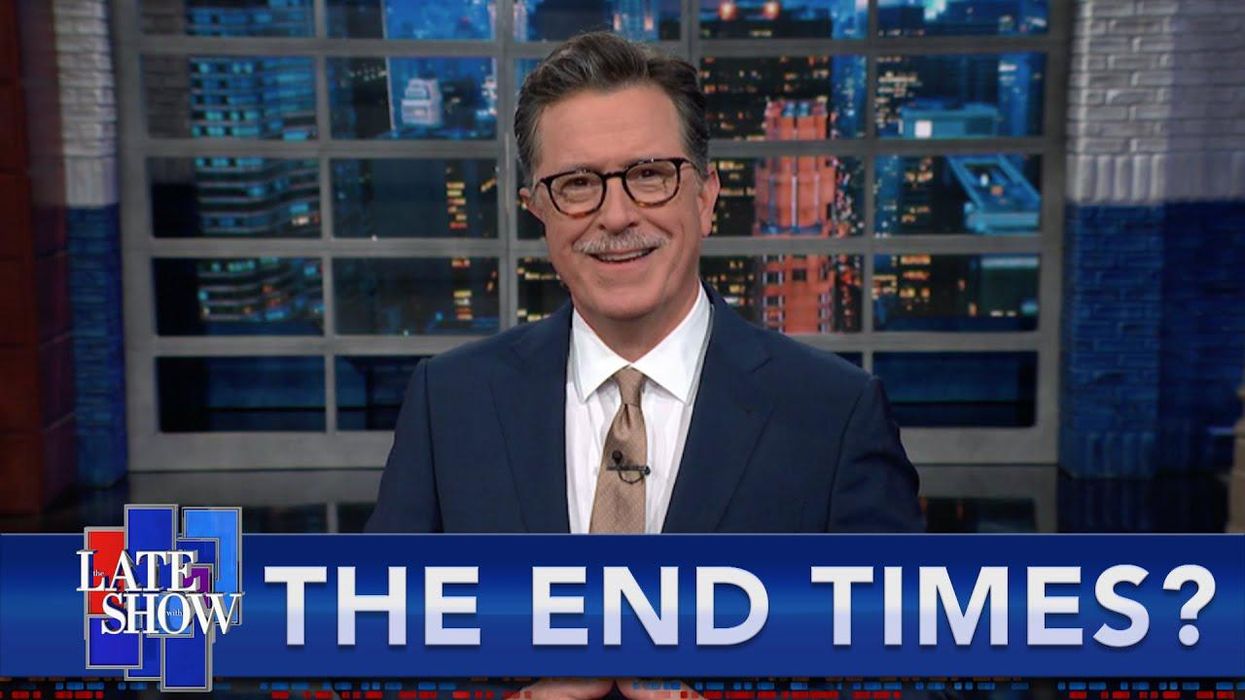 Now that the Supreme Court has decided to ignore the will of the people on abortion with their unconstitutional reversal of Roe v. Wade , women living in red states are wondering what will come next.
Late Show host Stephen Colbert weighed in on the ruling and discovered one fundamental flaw -- turning women's freedom over to the "elected representatives."
"Have you met the people's elected representatives?!? I have!" said Colbert, who then called out one right-wing Texas lawmaker in particular.
" Louie Gohmert is one of them. I'm not sure if he knows where babies come from!"
Colbert previously dubbed Gohmert " the dumbest man alive " after the GOP lawmaker complained that Republicans aren't allowed to lie to Congress or the FBI .
Yes, this is an actual elected representative with the power to levy taxes, vote on major legislation, and send your children to war. Texas manages to churn out the lowest bottom feeders, though perhaps that will change if Beto O'Rourke takes back the governorship.
Watch the entire segment below: