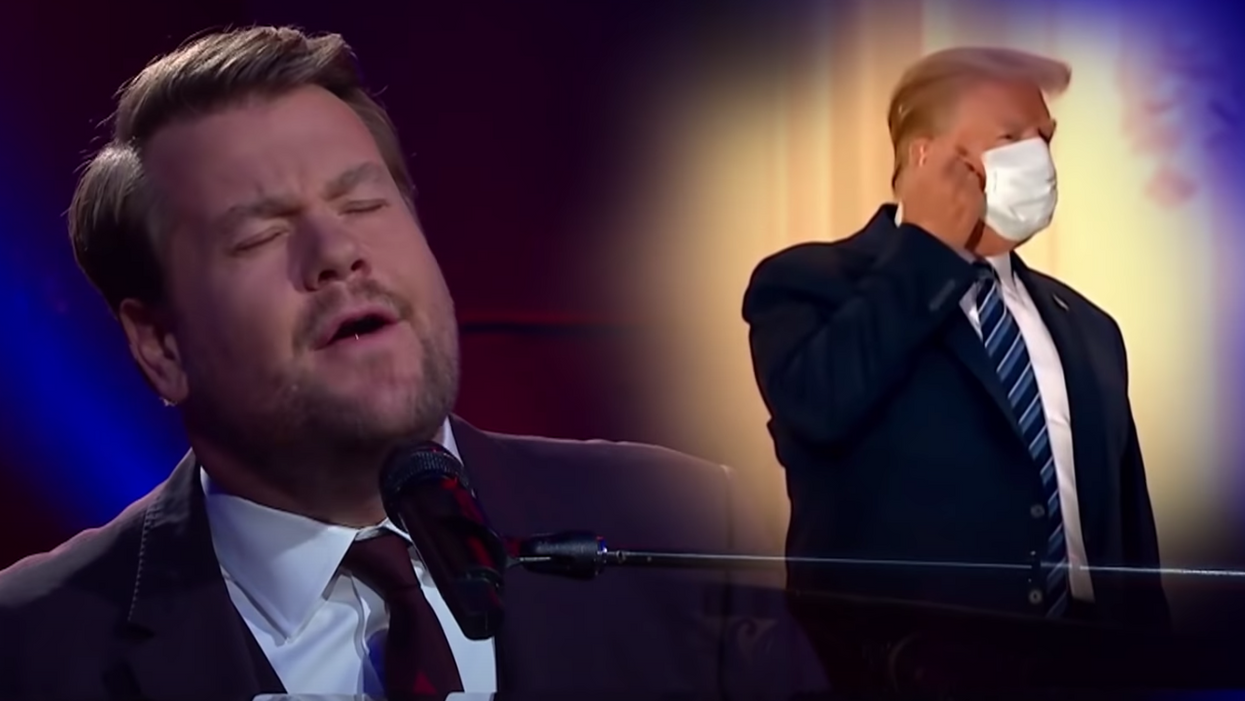 James Corden isn't hyper-attuned to politics like a Kimmel or Colbert, but the charming Late Late Show host just can't any more with Donald Trump.
And unlike those two late-night comics, Corden is a triple threat. He's not only a devastating wit, but he can write a lyric -- and he can really sing. Don't be too shocked if the Grammy host gets his own nomination.
"Maybe I'm Immune" is his parody tribute to Paul McCartney's classic "Maybe I'm Amazed." With its burns of Trump, Trump's doctor, Trump endangering his Secret Service detail, and Trump staring at dismal poll numbers, Corden's version gives new meaning to the old "torch song." Maybe now it's a scorch song.
Click and enjoy.