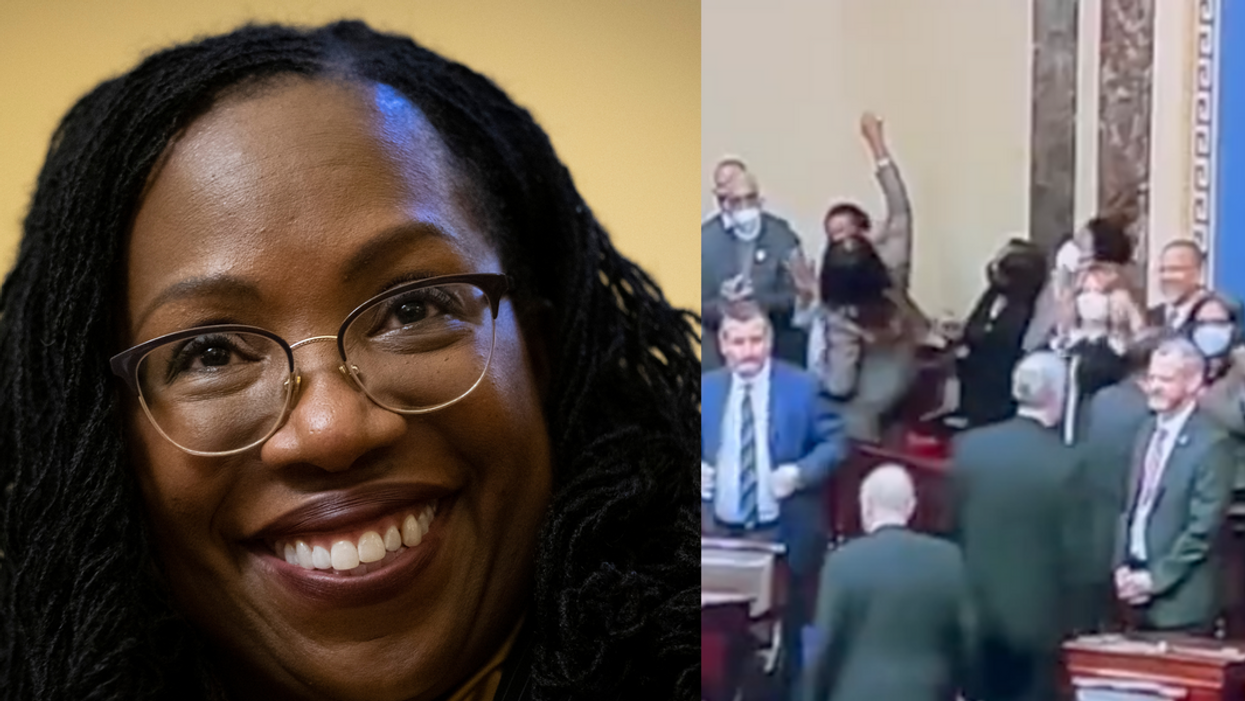 History was made yesterday after the first African-American woman was confirmed to the highest court in the land, no thanks to crusty, old, and totally out-of-touch racist Republicans. Once Vice-President Kamala Harris read the final votes that secured Judge Ketanji Brown Jackson's seat on the Supreme Court, you could hear the entire chamber erupt in a raucous celebration.
Even Mitt Romney, one of the whitest white guys imaginable, had enough decency to vote in favor of the qualified judge and applaud during the historic moment. But then a handful of the more notoriously vile Senate Republicans (ahem, Ted Cruz) who made a disgrace out of her confirmation hearings, shamelessly voted against Judge Jackson, and at last even more shamelessly walked out of the Senate chamber like a bunch of drama queen Karens.
So we thought it would be funny to speculate as to why Ted Cruz, Mitch McConnell, and others walked out during an otherwise beautiful and historic moment.
1. Mitch McConnell hates to leave Big Oil lobbyists waiting too long
2. They didn't want to be late for a white nationalist rally
3. Ted Cruz was due back early at the zoo
4. Lindsey Graham just remembered he left his spine at Mar-A-Lago
5. Josh Hawley forgot he left the constitution burning on the stove
Michael Hayne is a comedian, writer, voice artist, podcaster, and impressionist. Follow his work on Facebook and TikTok