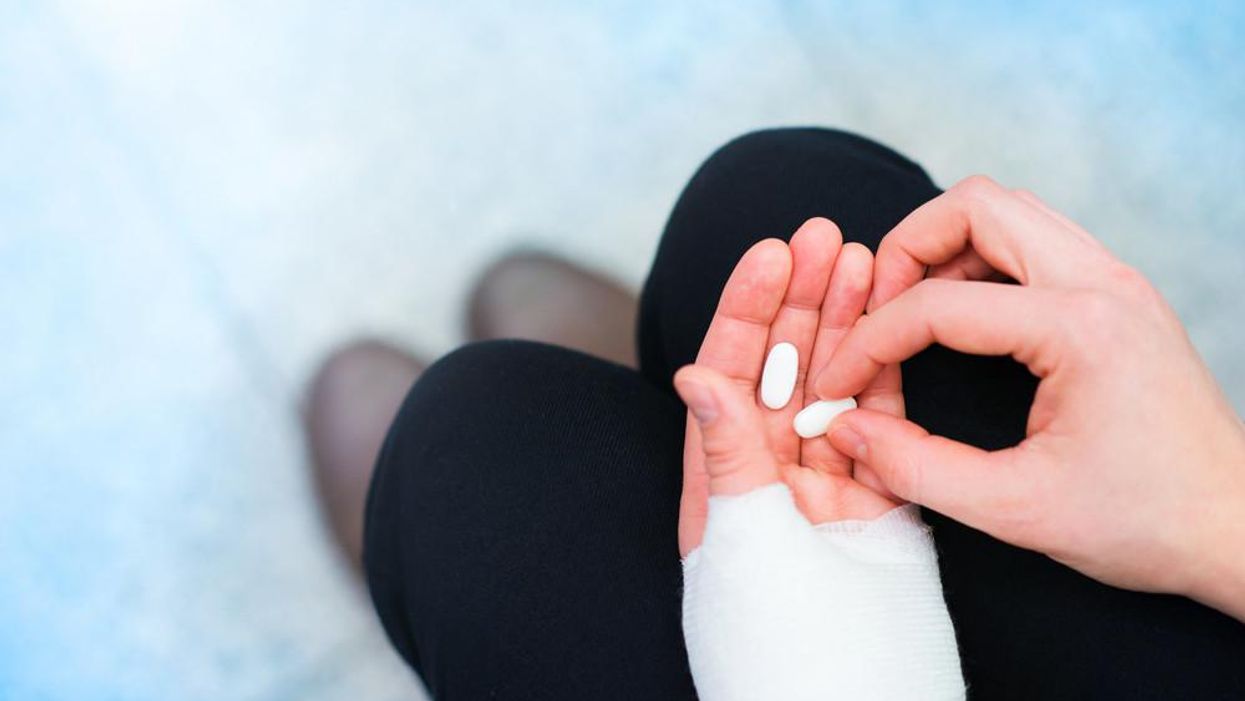 There's no doubt that the COVID-19 pandemic has disrupted the way in which most Americans go about their daily lives. We're working and learning from home, dealing with social isolation, and turning to technology for just about everything. Despite the fact that digital ordering and delivery had already grown 300 percent faster than dine-in traffic since 2014, our current health crisis has perpetuated a number of trends that were already on the rise.
Sadly, that doesn't merely apply to online restaurant orders and other deliveries. It's now clear that the opioid epidemic, which was already a major problem, has only gotten worse thanks to issues related to the novel coronavirus.
California is the world's fourth-largest producer of wine -- and alcoholism is the most widespread substance abuse disorder nationwide. Arguably, those struggling to maintain a healthy relationship with alcohol may have had an even tougher time during the pandemic, as is evidenced by skyrocketing sales, widespread job loss, and a number of other factors. But while alcohol consumption may be an issue for many, opioid misuse can often be even more devastating.
Even before the pandemic, the opioid-related health crisis was spiraling out of control. By 2017, healthcare providers in Ohio were writing 63.5 opioid prescriptions for every 100 people. And while Ohio historically had some of the highest rates of opioid abuse and opioid-related fatalities, it's far from the only state with an opioid problem.
In 2019, more than 70,000 Americans died as a result of drug overdoses. And while not every overdose is fatal or connected to opioids, it's clear that COVID-19 hasn't helped matters. A study published in JAMA Psychiatry earlier this month found that there were significantly higher rates of opioid overdose ED visits during the period March 2020 to October 2020 than the same period the year before. What's more, from mid-April 2020, the weekly rates of drug overdose ED visits had increased by up to 45 percent year-over-year. Overall emergency department visits for opioid overdoses increased by 28.8 percent from 2019 to 2020, according to the analysis. That data is even more substantive when it's made clear that emergency department visits, overall, saw major decreases in 2020 due to COVID-19 concerns.
These findings echo reports from the U.S. Centers for Disease Control and Prevention (CDC), which reported that overdose deaths increased by 38.4 percent during the year leading up to June 2020. Overall, more than 83,000 Americans died as a result during that period -- a sobering statistic during a year that was already filled with so much loss. The CDC maintains that the pandemic has accelerated those deaths, though the growing popularity of synthetic opioids has also played a role.
That's not surprising, according to experts. Health concerns, job loss, social isolation, increased sources of stress and fear, and other routine disruptions can make a society more susceptible to increased drug misuse. And since the pandemic forced many 12-step programs to suspend their operations for some time, that has left little support for those with addiction issues.
Addiction is clearly an issue that hits close to home for President Biden, as his son Hunter has been quite open about his struggles with substance abuse. But juxtaposed next to the ongoing COVID-19 pandemic, it's clear that the virus will likely take precedent. That said, if the nation is able to finally get the coronavirus under control, the opioid epidemic would be that much easier to tackle. Until that happens, however, it's unclear as to how bad both health concerns might become before they get better.