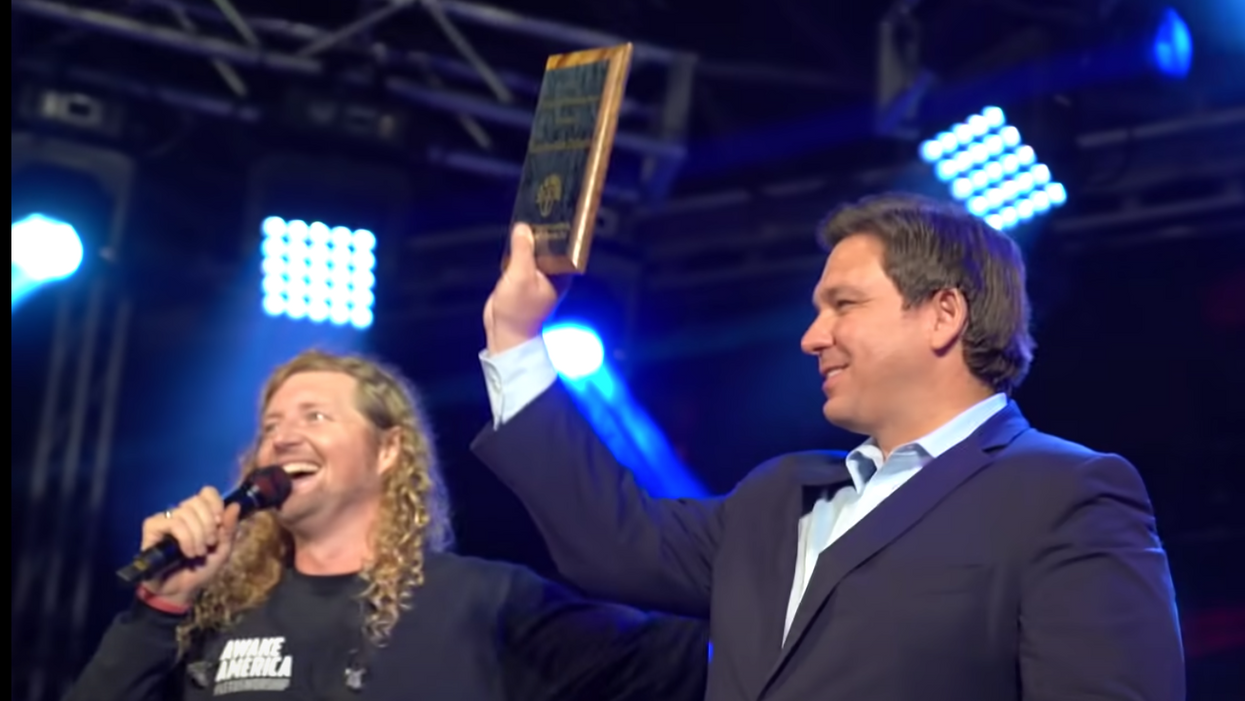 Reprinted with permission from DailyKos
For much of the latter part of December, Florida Gov. Ron DeSantis has been slammed for being missing in action as the state reels from a surge in COVID-19 cases fueled by the Omicron variant. Well, late on Friday, DeSantis tried to defend himself. He claimed that he was accompanying his wife, Casey, to a cancer treatment session.
But later on Friday, DeSantis attended an event sponsored by a Christianist worship leader whose events have been linked to numerous superspreaders. Never mind that his wife is presently at really high risk for COVID-19, even if she's vaccinated.
In response to criticism from state and national Democrats about his apparent absence in the wake of record-breaking case counts in Florida, DeSantis—through his spokesmen—said that at the time, he was with his wife while she was undergoing treatment for breast cancer.
A DeSantis spokesperson said the governor accompanied wife Casey to cancer treatment Dec. 29, the day several left-wing critics accused the governor of "missing."
DeSantis' announced in October that his wife had been diagnosed with breast cancer, telling Fox News at the time that as "the mother of three young children, Casey is the centerpiece of our family and has made an impact on the lives of countless Floridians through her initiatives as first lady."

But later on Friday, Tampa NBC affiliate WFLA revealed that DeSantis was going to be on hand for the Orange Bowl that night—his first public appearance in two weeks. Before that night, he'd only been seen in public twice in the latter half of December—a press conference on December 17, and an interview with Fox News' Maria Bartiromo on December 19.
That was problematic in and of itself, considering that as a cancer patient, Casey DeSantis is at particularly high risk for breaking bad if she catches COVID. But what DeSantis did next is particularly incomprehensible. It turned out that when DeSantis left Hard Rock Stadium, he and Casey headed over to Lifted Church (formerly Miami Baptist Church), where Christianist worship leader Sean Feucht was holding one of his "Let Us Worship" events.
Watch a recap here, from Feucht.