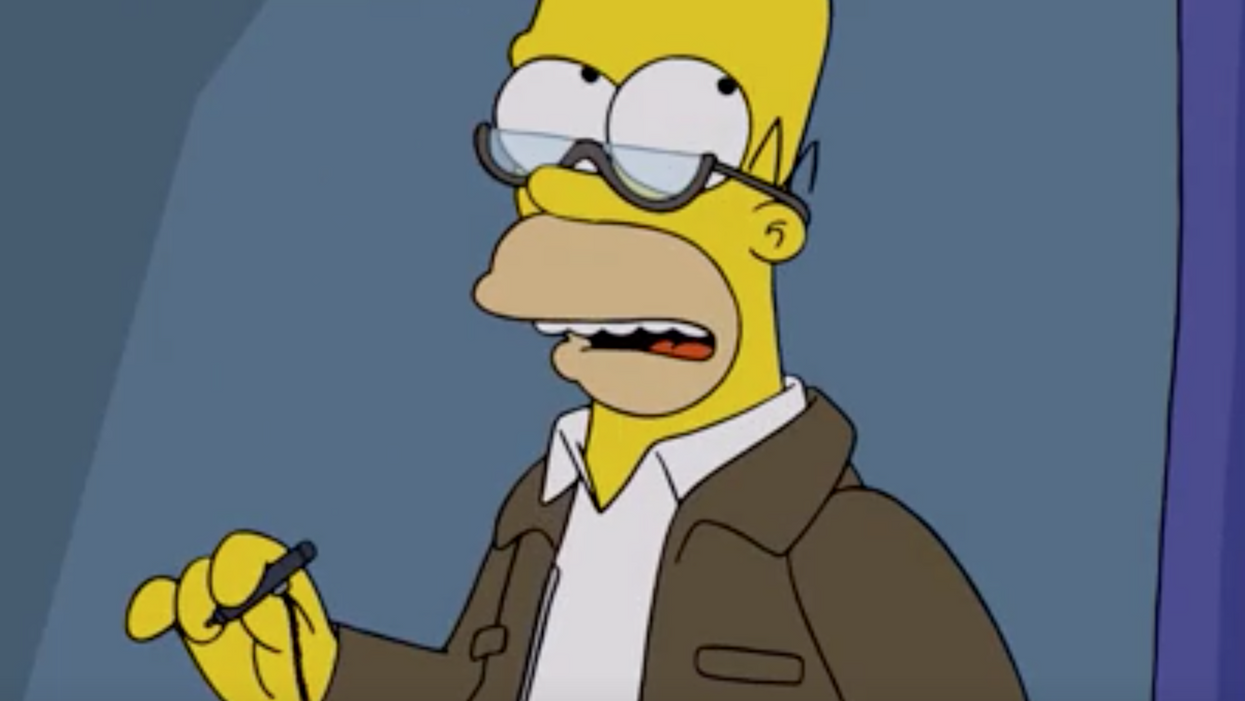 American democracy means that every eligible adult is encouraged to vote – and that even includes Homer Simpson, a cartoon character somehow unable to decide whom to choose for president. In the upcoming Halloween episode of The Simpsons, Homer knows what he wants in every judicial contest, ballot initiative, and a gubernatorial race (he picks "Amazon Alexa"), but not the presidential race.
"President? That's a stumper!" he muses in the voting booth.
Fortunately his bright and observant daughter Lisa shows up (in her mask) to remind him of 50 reasons NOT to re-elect Donald Trump. The animators helpfully scroll the damning list onscreen for Homer's (and our) edification.
In the end, of course, a nimrod like Homer will figure out his very own peculiar rationale for dumping Trump. D'oh!