Texas Democrats Leave State To Thwart Passage Of Voter Suppression Bills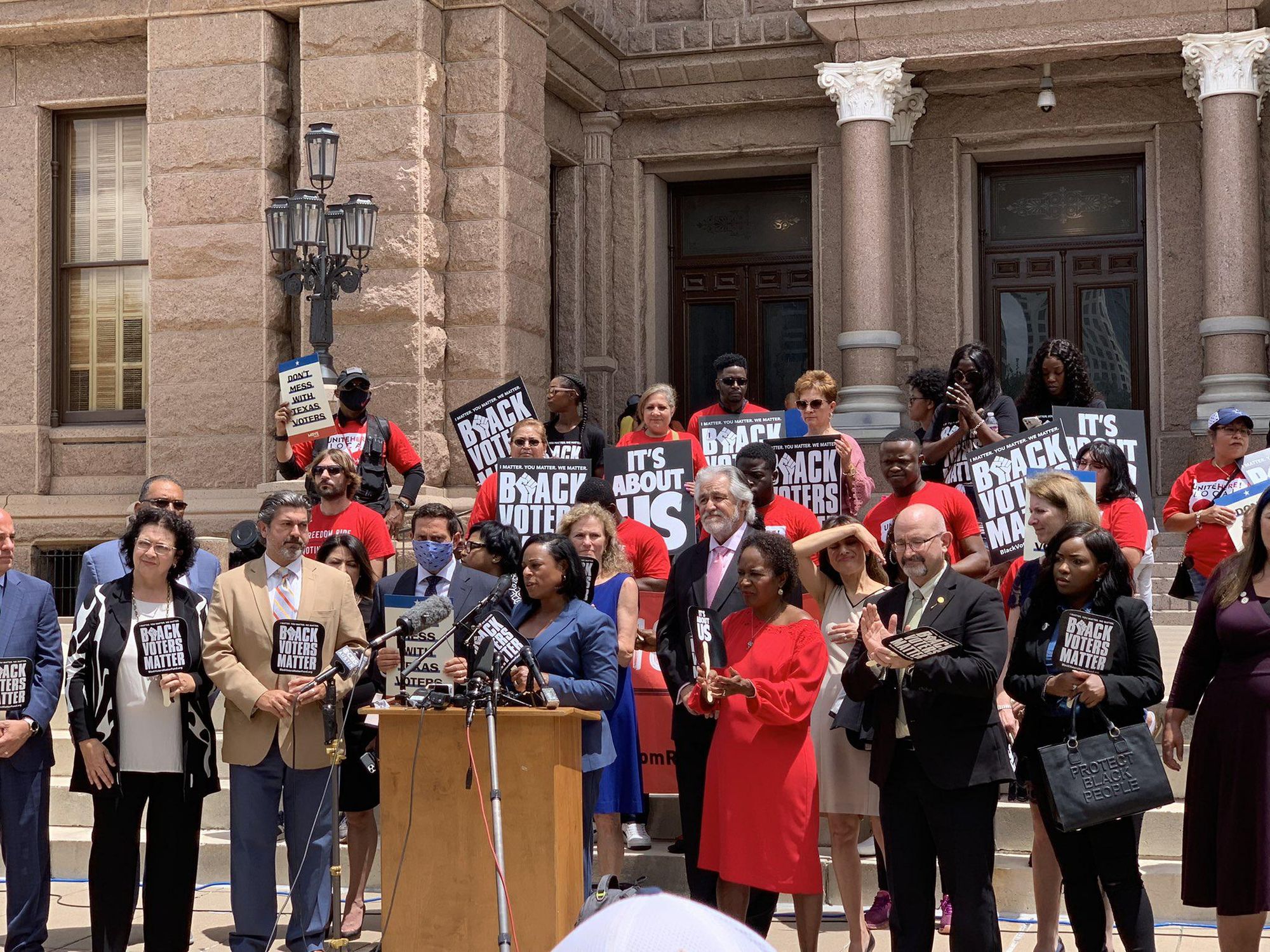 Photo from Texas state Rep Art Fierro's verified Twitter
Reprinted with permission from Daily Kos
Democrats are going to have nothing to do with the special session Texas Gov. Greg Abbott has called. That's because he's not trying to deal with critical issues like COVID-19 or fixing the state's broken and fatal electrical grid, but to "to prioritize 11 issues that largely appeal to conservatives who wanted more out of the regular session." That includes the new voting restriction bills blocked previously by Democrats, as well as banning critical race theory in education, and transgender student athletes from playing sports.
At least 58 Texas House Democrats have left the state to deny a quorum and block these bills, particularly the voting restrictions. "The majority of the members plan to fly to Washington, D.C., on two private jets chartered for the occasion and use the time there to rally support for federal voting legislation," a source told NBC. Others plan to go to D.C. as well, by other means.
What are they going to do in D.C. to convince lawmakers there to deal with voter suppression? "Literally anything," NBC reports. [EDITOR'S UPDATE: On Monday evening the Texas lawmakers arrived at Dulles International Airport near the nation's capital.]
The two new voter restriction bills Texas Republicans are bringing would, among other things: Ban drive-thru early voting; ban 24-hour early voting locations by setting limits of 6 AM to either 9 or 10 PM; add new voter ID requirements for absentee voting; prohibit local officials from sending unsolicited absentee ballot applications to voters or using public funds to help third parties to do so; enable partisan "poll watchers" to potentially harass and intimidate voters while limiting their oversight by election officials by imposing criminal penalties for getting in their way. They debated the bills in hearings on Saturday, and on Sunday the Senate committee voted strictly on party lines 6-3 to pass the bill out to reach the floor Tuesday. The House followed suit with overnight hearings, passing their bill out on a party-line 9-5 vote.
The voter suppression they intend to impose on the state was reflected in these hearings, which were supposed to be open to public testimony.
"Early this morning, Republicans voted to advance a bill to ban 24-hour voting, following an overnight committee hearing that lasted nearly 24 hours," Democratic state Rep. Chris Turner said in a statement Sunday. "You just can't make this up: Republicans are passing anti-voter legislation overnight to prohibit Texans from casting a ballot overnight."
One of the people who was able to testify to the Senate was former Rep. Beto O'Rourke. "This is already the toughest state in which to vote, bar none," O'Rourke said to senators. "You are now proposing a set of restrictions in this elections bill that is going to make it that much harder for people to participate." That's certainly their plan. O'Rourke is egging Democrats on, saying he hopes that they'll "go to DC and sit on the steps of the Capitol, forcing their federal counterparts to walk by them, realizing they haven't done enough to help." Sit-ins in the offices of Sens. Joe Manchin and Kyrsten Sinema wouldn't be amiss, either.