Swalwell Reveals Recording Of Tucker Carlson Fan Threatening His Family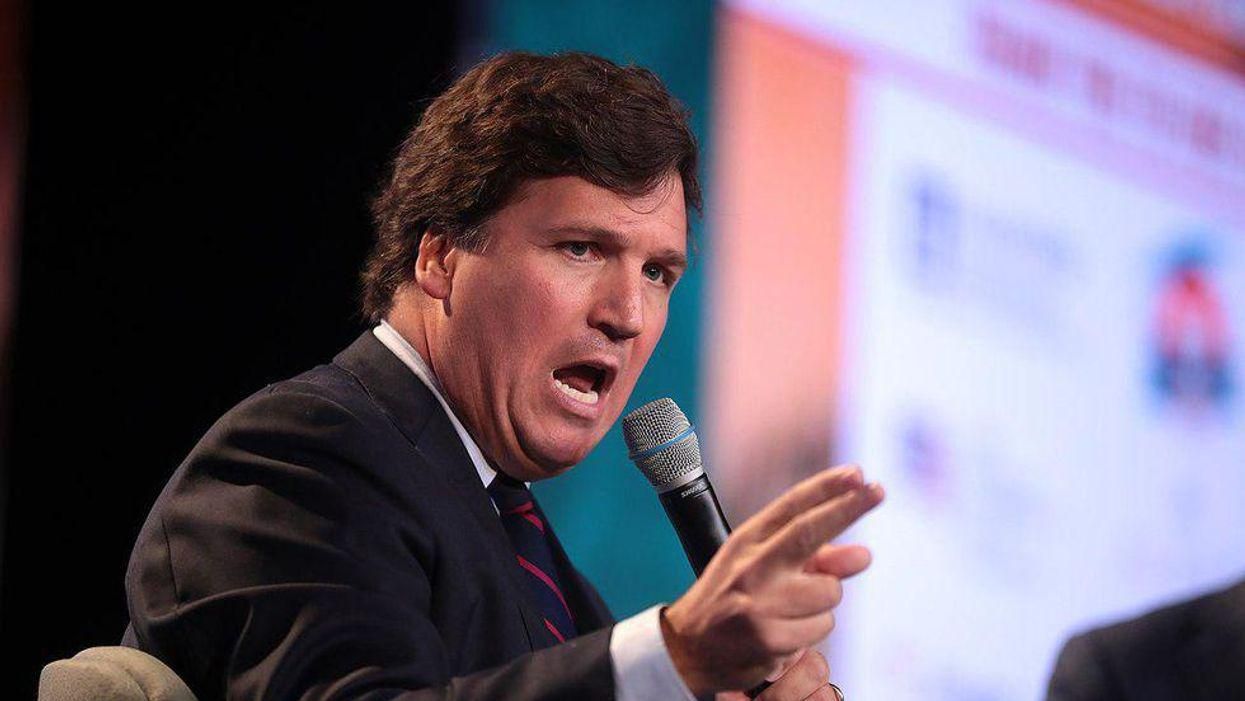 Reprinted with permission from Alternet
Rep. Eric Swalwell (D-CA) recently shed light on the damaging effects of Fox News host Tucker Carlson's rhetoric. The Democratic lawmaker took to Twitter with an audio clip of a Trump supporter attacking him for his remarks praising the U.S. Capitol Police officer who killed Capitol rioter Ashli Babbitt.
---
With the disturbing audio clip, Swalwell discussed what he describes as "the Tucker Carlson effect. "Listen to this. It's the Tucker Carlson effect," Swalwell explained. "Tucker attacks me. His fans respond with threats to kill my family. And Tucker knows exactly what he's doing."
The unnamed man leveled a disturbing verbal attack toward the California lawmaker in a lethal, racist rant. "Here's some intelligence motherfucker. They just showed you on Fox News on Tucker Carlson saying Babbitt, that unarmed veteran, that white woman that was shot by a cop... You said he was a brave officer shooting a serious threat. He was a coward bitch who shot an unarmed white woman. If she would have been some black nigger crackhead, you guys have had that cop's head on a stick."
"You people are a disgrace to God, our country, and our people. You are the enemies of the United States people, motherfucker. You atheist, Communist faggots are the threat to our democracy, our Constitution, and our way of life," he said.
The irate man went on and seemed to level a threat toward Swalwell and his family as he concluded with praises to former President Donald Trump. He added, "As for these foreign invaders you're lettin' into this country, I hope they chop you, your family up and feed them to their dogs. You did you fucking bitch. There's your free speech for today, asshole, from Trump Nation!"

Almost immediately after Swalwell shared the audio clip, Twitter users quickly sounded off. With a link to a similar case, former federal prosecutor Chris Alberto quickly noted that these types of verbal threats are considered a violation of federal law.
"These threats against Mr. Swalwell & his family violates federal law," Alberto wrote. "The [FBI] should visit this guy ASAP. While expressing disagreement and nonviolent dissent are protected speech, threats of violence fall into the scope of federal criminal statutes."
Others also weighed in with their concerns.