Endorse This! Colbert Lays Into Republicans Over Veterans Bill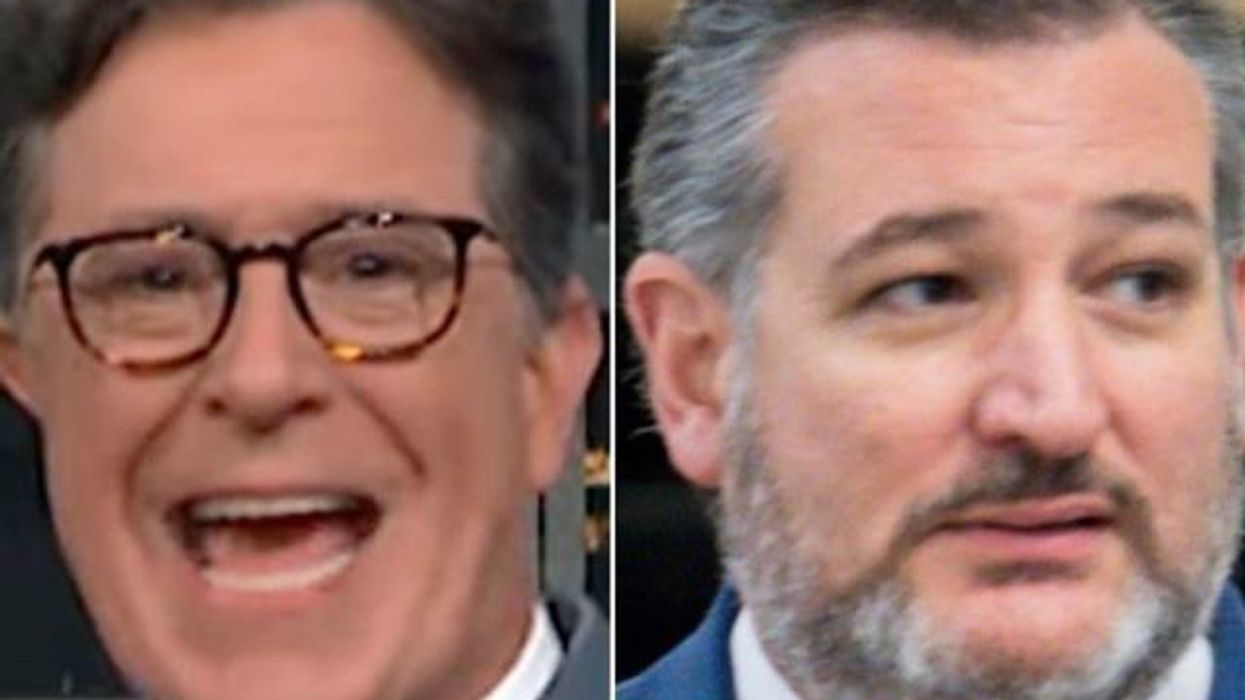 Image via YouTube
After his former boss Jon Stewart assailed Ted Cruz and other Senate Republicans for voting against the PACT bill, meant to aid veterans affected by toxic burn pits, Stephen Colbert joined the chorus of righteous outrage by taking on Republicans himself.
"I've been making the political jokey make-em-ups for over 20 years now, and I have never seen anything so baldly cynical and pointlessly malicious as this," he said. "And if there are children in the room, tell them to age quickly and please vote."
Both chambers of Congress originally passed the bill, but due to an administrative issue, the Senate was forced to vote again. Twenty-five Republican senators then shamelessly flipped their votes, blocking the Pact Act's passage, and making outrageously false claims about pork.
Evidently the incessant shaming by Stewart and Colbert forced feckless Republicans to do the job we pay them vastly too much to do and vote in favor of the PACT bill.
Colbert takes a funny shot at Donald Trump's Saudi golf tournament -- and the scary photo portrait of him there.
Watch the entire clip below: