Mark Meadows Was Registered To Vote In Three States At Once, Officials Say
@next2godwin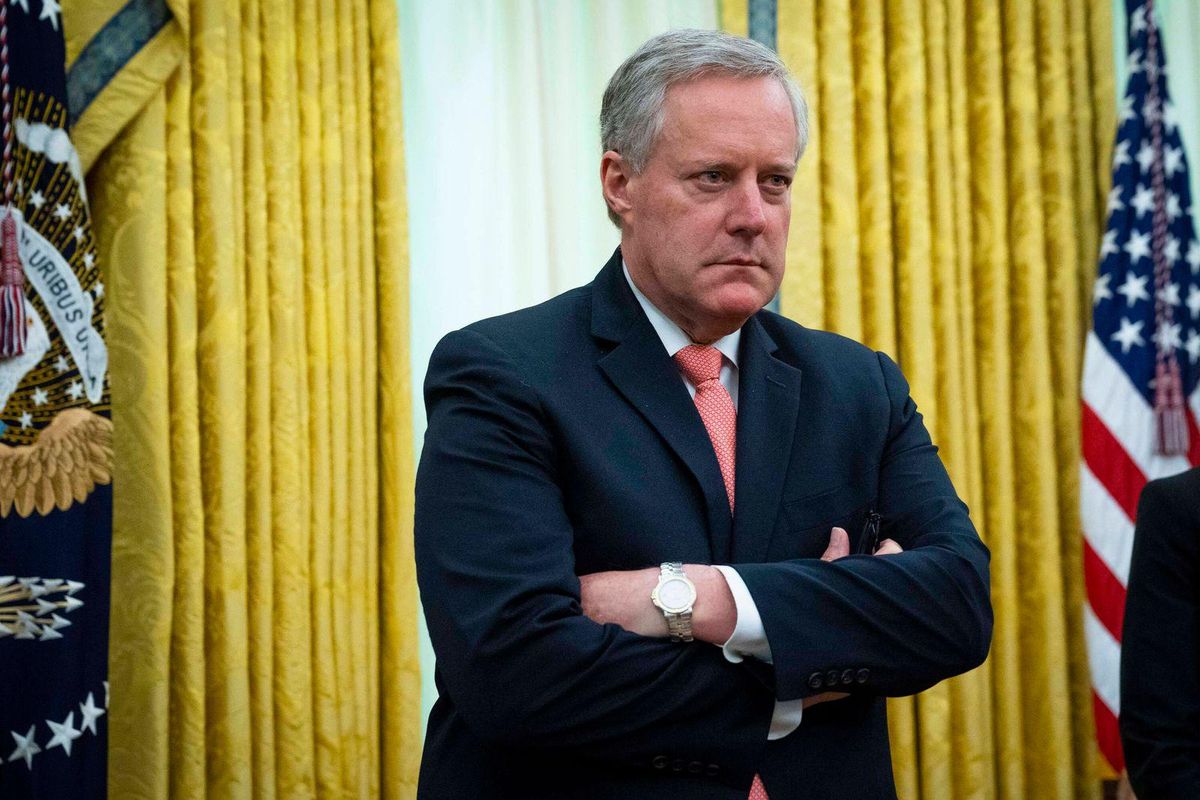 Mark Meadows, former White House Chief of Staff for the Trump administration and purveyor of election fraud conspiracies, is facing increased scrutiny and fresh allegations of voter fraud after the Washington Post reported Friday that he was registered to vote in three states at the same time.
Meadows was registered to vote in North Carolina, South Carolina, and Virginia at the same time for three weeks, election records obtained by the Post show. However, Meadows was purged from North Carolina's voter roles last week by the State Board of Elections in an investigation by North Carolina's attorney general and the State Bureau of Investigations into whether he had committed voter fraud.
The investigation kicked into gear after a New Yorker report that Meadows had registered to vote with the address of a mobile home he didn't own and never lived in. The previous owner of the Scaly Mountain mobile home was shocked to learn that Meadows had listed that address because his wife had spent only two nights there, despite renting the place for a few months, the New Yorker added.
According to the Post, Meadows is still a registered voter in both South Carolina and Virginia. A representative for South Carolina Elections, Chris Whitmire, told the AP that Meadows and his wife, Debbie Meadows, registered to vote in March 2022, two weeks after the New Yorker published its report.
"[March 2022] is when [Meadows] became active," Whitmire added in his response to the AP, implying that Meadows had yet to vote in South Carolina.
Meadows was a congressman from January 2013 until March 2020, after which he took up the post of then-President's Trump fourth and final chief of staff. After Trump lost the 2020 presidential elections, Meadows joined a far-right institute that purported to promote "election integrity" and pushed lies of election fraud.
In an August 2020 interview with CNN's Jake Tapper, Meadows whined about the inaccuracy in states' voter rolls, saying, "I don't want my vote or anyone else's to be disenfranchised. … Do you realize how inaccurate the voter rolls are, with people just moving around? … Anytime you move, you'll change your driver's license, but you don't call up and say, 'Hey, by the way, I'm re-registering.'"
Apparently, Meadows didn't tell Virginia he was re-registering when he signed up to vote in the Virginia gubernatorial elections the following year, a race Republican candidate Glenn Youngkin ended up winning.
Voter role inaccuracies evidently didn't matter to Meadows anymore when he registered to vote in South Carolina last month, despite already being a registered voter in Virginia and North Carolina at the time.
In July 2021, Meadows splashed nearly $1.6 million on a three-story waterfront home in South Carolina, per the Post. While using the abandoned motor home in North Carolina as an address for his voter records, Meadows sold for $370,000 a Sapphire home where his mother lived and from which she voted for many years.
A representative for Mark Meadows refused to comment, and requests for comment left at the retirement community where his mother now resides went unanswered.