#EndorseThis: Humiliating CNN Supercut Highlights Kevin McCarthy's Flip-Flops
@nationalmemo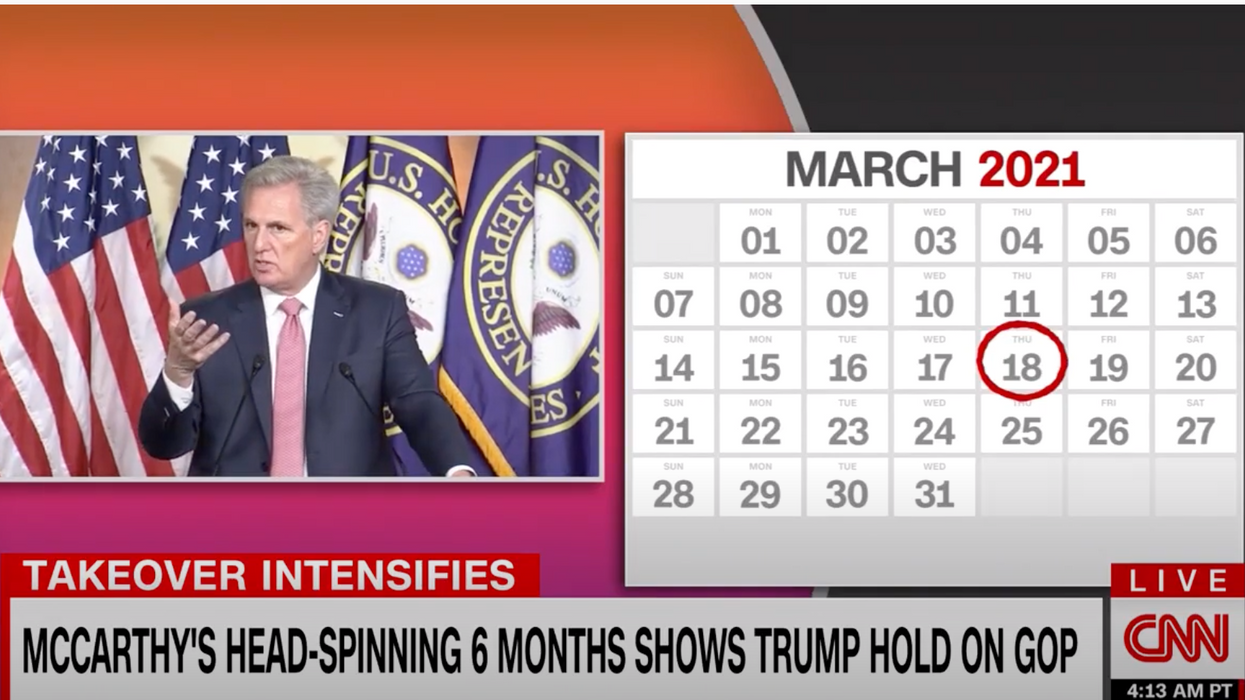 House Minority Leader Kevin McCarthy (R-CA) has performed a dizzying series of flip-flops over the former guy's election lies and theJan. 6 Capitol riot. And with this supercut reel of his contradictory blather, CNN holds him fully accountable..
The flurry of reversals is so ridiculous that CNN anchor John Berman offered several reminders that on each occasion, this was "the same Kevin McCarthy" on their screens.
"Here's how the head-spinning, bumper car evolution has played out since the election," says co-anchor Briana Keilar -- and she's right.
It's laughable.
CNN/Kevin McCarthywww.youtube.com