Bombshell: NY Times Got Trump Tax Returns — And He Paid Almost Nothing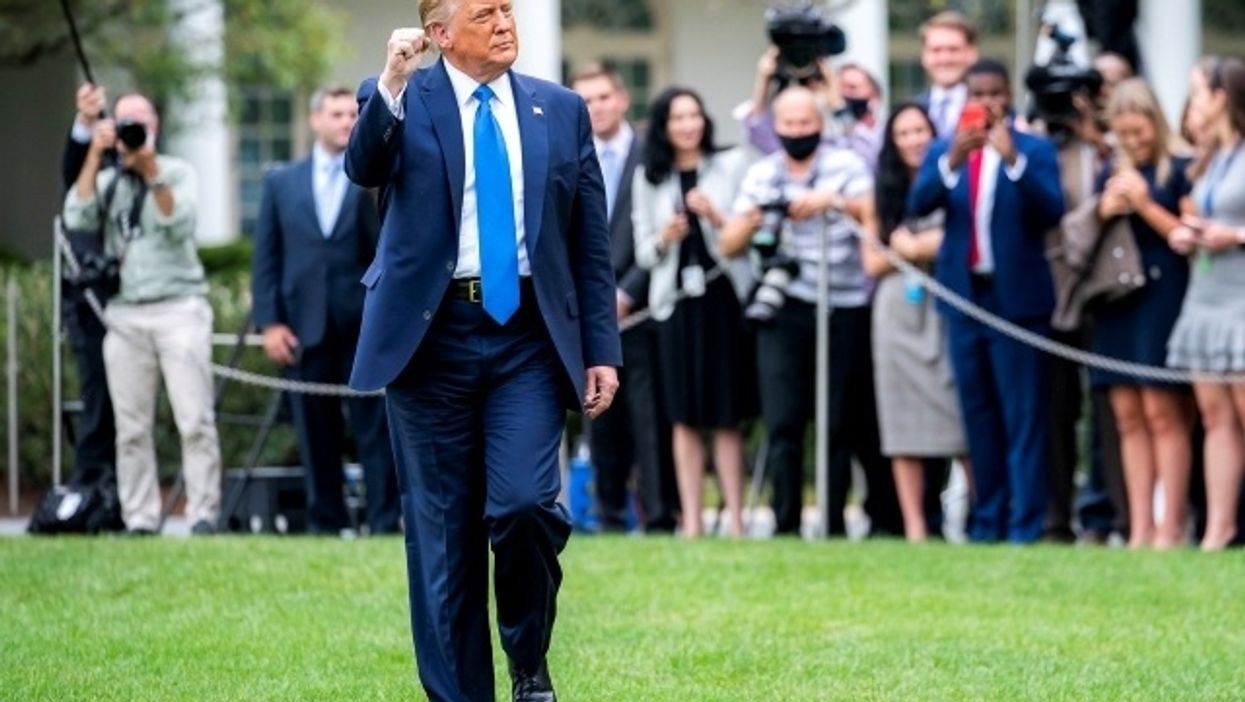 Official White House Photo by Tia Dufour
Reprinted with permission from Alternet
Donald Trump paid just $750 in federal income taxes in 2016, the same year he told his Democratic opponent, Hillary Clinton, during a presidential debate not paying taxes "makes me smart."
---
"That makes me smart" - Donald Trump's reaction to Hillary Clinton's accusation that he doesn't pay enough income t… https://t.co/APa4z7Km8t

— Channel 4 News (@Channel 4 News) 1474954694.0
The New York Times reported the bombshell news Sunday evening, adding that in 2017 Trump against paid just $750.

"He had paid no income taxes at all in 10 of the previous 15 years — largely because he reported losing much more money than he made," the Times adds, noting it has obtained the president's tax returns for the past two decades.
Today, Trump's "finances are under stress, beset by losses and hundreds of millions of dollars in debt coming due that he has personally guaranteed. Also hanging over him is a decade-long audit battle with the Internal Revenue Service over the legitimacy of a $72.9 million tax refund that he claimed, and received, after declaring huge losses. An adverse ruling could cost him more than $100 million."
The Times suggests Trump appears to be a con man.
"The tax returns that Mr. Trump has long fought to keep private tell a story fundamentally different from the one he has sold to the American public. His reports to the I.R.S. portray a businessman who takes in hundreds of millions of dollars a year yet racks up chronic losses that he aggressively employs to avoid paying taxes. Now, with his financial challenges mounting, the records show that he depends more and more on making money from businesses that put him in potential and often direct conflict of interest with his job as president."
Read the entire report atThe New York Times.