Broadcast Networks Carried Charles III's Speech -- But Not Biden's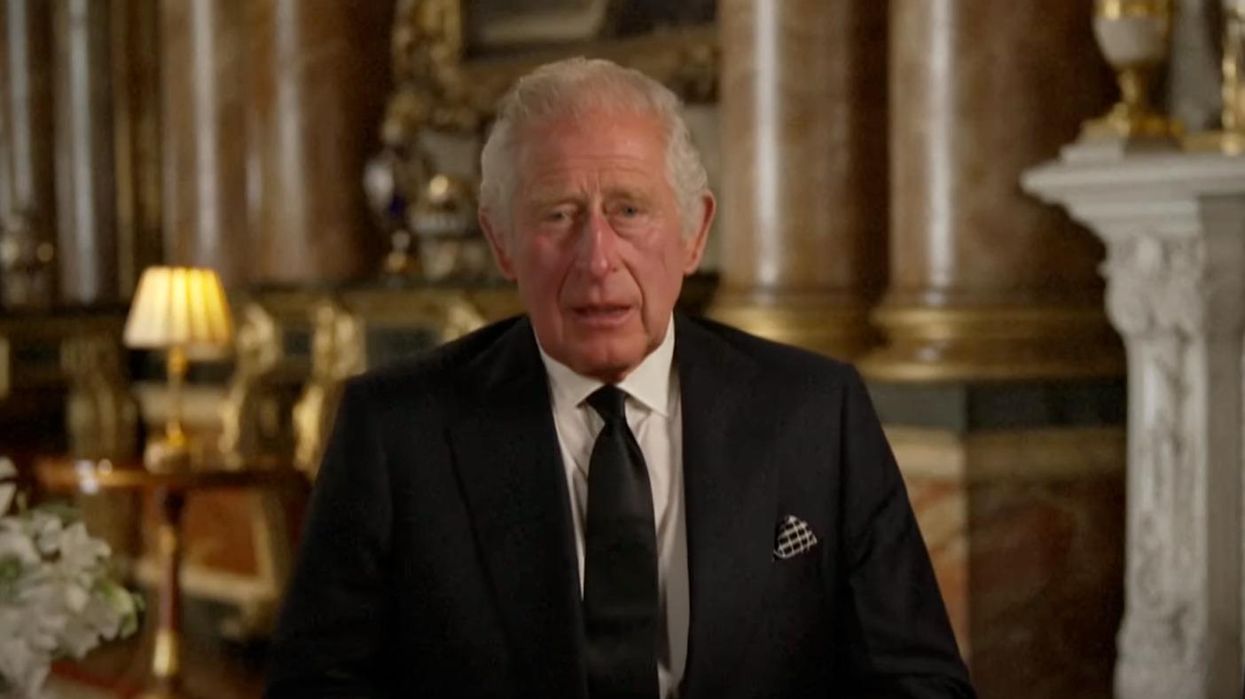 Youtube Screenshot
The three major broadcast networks all aired live special coverage Friday afternoon of King Charles III's first speech as the British monarch, following the death Thursday of his mother Queen Elizabeth II at the age of 96. The gratuitous coverage provided by ABC, CBS, and NBC of the ascension of a foreign monarch stood in glaring contrast to each network's refusal to air a presidential address by President Joe Biden just one week ago about growing threats to American democracy.
Indeed, the two speeches could not have been more different in their level of importance to the United States. Last week, President Biden delivered a prime-time address in front of Independence Hall in Philadelphia, Pennsylvania, in which he condemned former President Donald Trump and his supporters for encouraging political violence and seeking to undermine elections in America. The president made a call for national unity, and pledged to continue to "fight for democracy with every fiber of my being."
By contrast, the United States has been a separate country from the United Kingdom for nearly 250 years, and is not a member of the modern Commonwealth of Nations that also recognizes the British monarch as a ceremonial head of state. In short, the king's speech Friday did not have any impact, even a symbolic one, on life in the United States, while the president's speech last week related to urgently important domestic threats. (Mainstream media outlets have also struggled to address the dangers now facing American democracy.)
Boston Globe opinion columnist and associate editor Renée Graham pointed out this major contrast in the networks' behavior: "None of them aired President Biden's primetime speech about the ongoing threats to American democracy."
One might possibly argue in response that this is a comparison of apples and oranges, as the networks on Friday were simply running a live feed of King Charles in the course of their regularly scheduled midday news programming. The American president's speech last week, by contrast, would have required them to preempt other shows during prime time.
The problem with such a counterargument, however, becomes obvious from actually looking at what they ran last Thursday night during the 8 p.m. ET time slot instead of the president's speech. Two of the networks, CBS and NBC, aired reruns of the shows Young Sheldon and Law & Order, respectively. ABC did in fact run new programming, namely the game show Press Your Luck, in a specially themed episode titled "Zombie Apocalypse Ready."
Reprinted with permission from Media Matters.