#EndorseThis: Internet Roasts CPAC's 'Golden Trump' Idol
@nationalmemo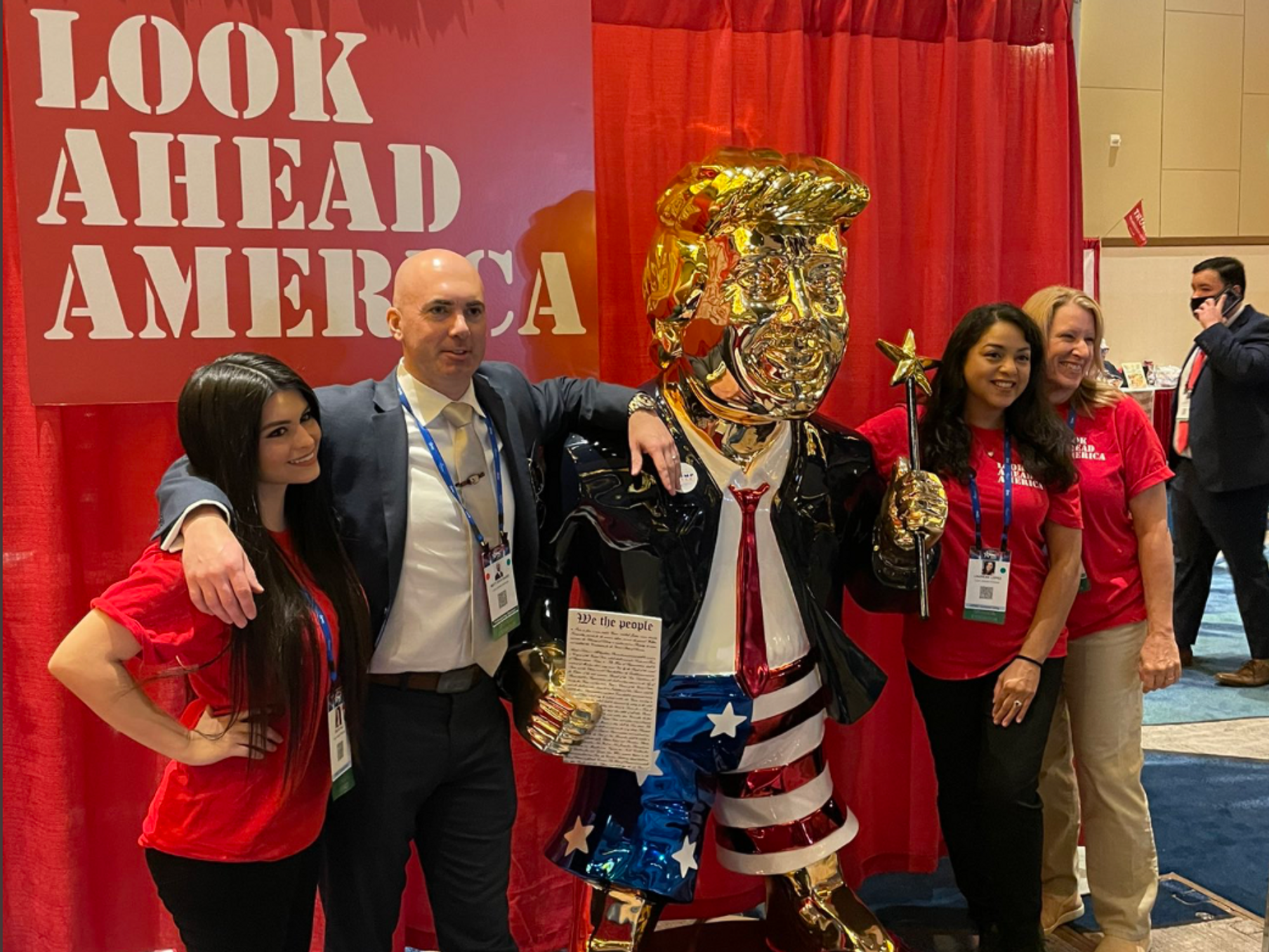 Screenshot from Bloomberg reporter William Turton's Twitter (@WilliamTurton)
The Conservative Political Action Conference, usually known as CPAC, is the annual gathering where Republican activists gather to flaunt their crazy. Now that the GOP is a subsidiary of Trump, of course, this includes worshipping the former president. And now they've taken that habit to its absurdly blasphemous conclusion.
Bloomberg reporter William Turton recorded video of the "golden Trump" statue — perhaps a reference to the "golden calf" episode from the Old Testament — at CPAC 2021 "America Uncanceled." And as Twitter caught fire, Mediaite culled some of the best social media responses.
Watch the video below to see the absurd "golden Trump" statue for yourself. And stick around for the hysterical comments.
The best Twitter reactions:
As many people have noted in the replies, it appears the conservative "Christians" of the Trumpian right have gone… https://t.co/hR3dtDdx7U

— Joy-Ann (Pro-Democracy) Reid 😷 (@Joy-Ann (Pro-Democracy) Reid 😷) 1614315945