Florida Man Called Coronavirus Fake — And Then Fell Gravely Ill
@alexvhenderson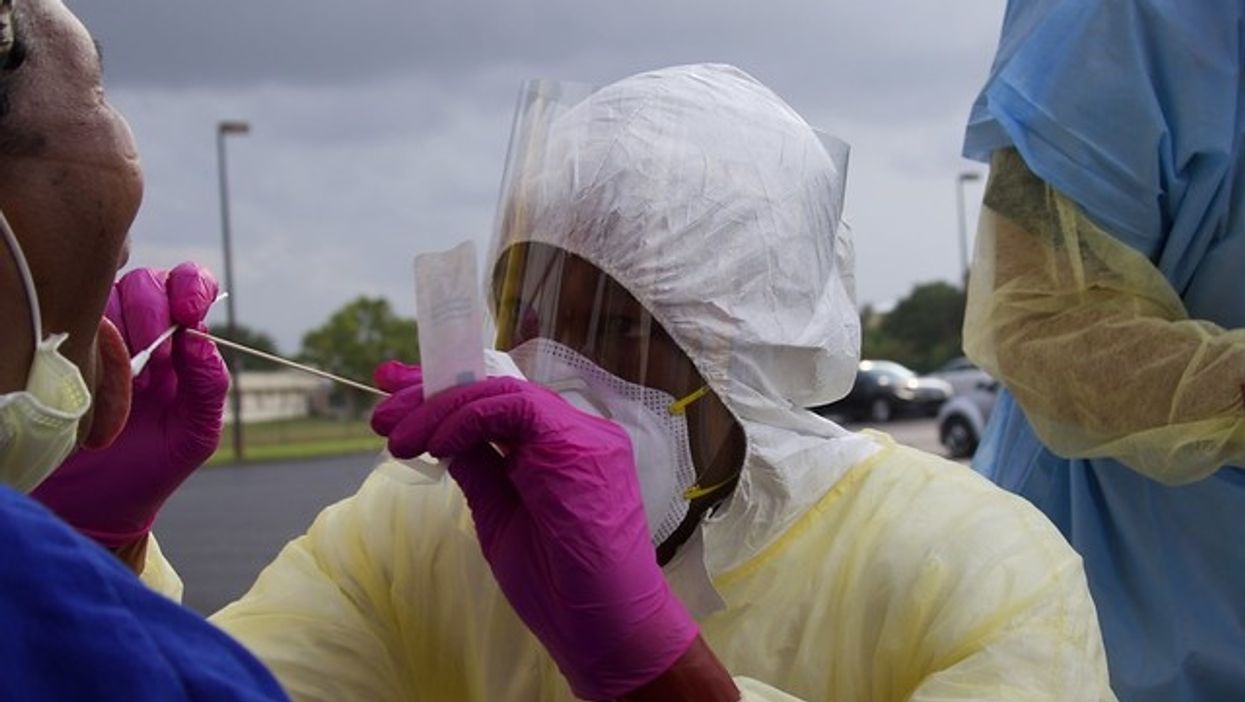 Reprinted with permission from Alternet
Some coronavirus deniers or skeptics changed their minds after becoming infected with it. In South Florida, one such person is rideshare driver Brian Hitchens, who is now warning fellow Americans to take the pandemic seriously.
The 46-year-old Hitchens, who lives in Jupiter, Florida, downplayed the seriousness of COVID-19 on Facebook in March and April. In an April 2 post, Hitchens wrote, "I'm honoring what our government says to do during this epidemic, but I do not fear this virus because I know that my God is bigger than this virus will ever be. Jesus is the King of Kings and Lord of Lords."
---
But Hitchens, after becoming infected, started describing his symptoms on Facebook. In an April 18 post, Hitchens revealed, "Been home sick for over a week. Both my wife and I home sick. I've got no energy and all I want to do is sleep." And the following day, Hitchens posted that he was being hospitalized at Palm Beach Gardens Medical Center.
In a May 12 post, Hitchens asserted that he had gone from thinking that coronavirus "is a fake crisis" that was "blown out of proportion" and "wasn't that serious" to realizing how dangerous it is.
"They admitted us right away, and we both went to ICU," Hitchens recalled. "I started feeling better within a few days, but my wife got worse to the point where they sedated her and put her on the ventilator." Hitchens also noted that he had developed pneumonia and had spent three weeks at Palm Beach Gardens.
In Marion County, Ohio, a man who downplayed the severity of COVID-19, John McDaniel, and railed against Republican Gov. Mike DeWine for his stay-at-home order, was infected with COVID-19 and died from it. But Hitchens, thankfully, survived and admitted he had been wrong.
In his May 12 post, Hitchens warned, "This thing is nothing to be messed with. Please listen to the authorities and heed the advice of the experts. We don't have to fear this, and by heeding the advice, doesn't mean that you fear it. That means you're showing wisdom during this epidemic time."