Fox Buries Bust Of New Mexico Shooting Suspect -- And His MAGA Motives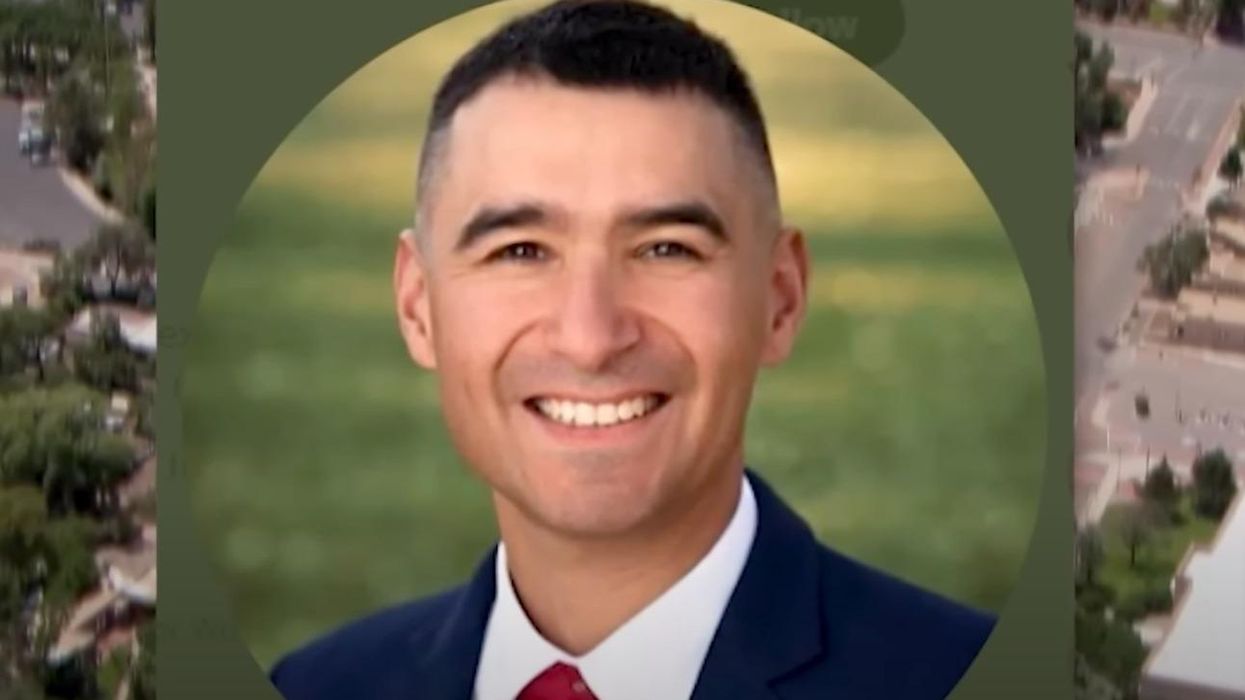 Youtube Screenshot
Fox News has almost completely neglected to cover breaking news developments in a series of shootings that targeted the homes of multiple Democratic officials in New Mexico, neglecting a story that would potentially call further attention to the network's own promotion of conspiracy theories about voter fraud.
On Monday, an Albuquerque SWAT team arrested Solomon Pena, naming him as the suspected "mastermind" behind a series of drive-by shootings at the homes of four local Democratic elected officials, including two county commissioners as well as the incoming speaker of the state House. Nobody was injured in the shootings, but in one instance bullets went through the bedroom of a 10-year-old girl while she was asleep.
A crucial aspect of this story is the suspect's alleged motive, reported by the Albuquerque Journal: Pena ran as the Republican nominee for a state legislative seat last November, losing with just 26 percent of the vote, and since then has made conspiratorial claims that the election was stolen. "Once the rigging is stopped, I will be sworn in as the State Rep for district 14," Pena wrote in one Twitter post. He also was in Washington, D.C., on January 6, 2021, when then-President Donald Trump gathered his supporters in an attempted insurrection to overthrow the results of the 2020 election, and has since repeatedly voiced his support for Trump's false claims about elections being stolen by Democrats.
CNN has covered the story for a total of one hour and 35 minutes over the past two days, MSNBC has covered it for a total of two hours and 20 minutes, including interviews on both networks with one of the officials whose home was shot, and who described Pena's earlier visit to her home to complain that the election had been fraudulent. In an astonishing contrast, Fox News has covered it for a grand total of less than one minute.
Pena's false claims of election fraud align with past messaging from Fox News personalities, from defending the January 6 insurrectionists to telling viewers not to trust the results of the 2022 midterm elections before and after Election Day.
The first mention of this story on Fox News was not even intentional: The network was carrying a live feed of White House press secretary Karine Jean-Pierre's briefing with reporters, when a journalist asked a question.
Fox first purposefully included the story during a headline update on Special Report, lasting less than 30 seconds. The story received another 20 seconds of coverage on Fox News @ Night, as part of a collection of stories headlined under Fox's misleading category "America's Crime Crisis." Fox mentioned in both instances that Pena had lost his campaign for the state legislature, but the network did not mention his false claims that the election was stolen, the fact that he had previously visited a county commissioner's home to complain about the results, or his presence in Washington on the day of the January 6 insurrection.
Fox News could never admit a connection between those conspiracy theories and a rash of terrorist acts, as doing so would call into question the network's own recent coverage. Last November, for example, prime-time host Tucker Carlson questioned the election results in Arizona, where a number of statewide Republican candidates lost their races, and declared ominously that "Americans lose their faith in their democratic system and when they lose that faith, they tend to become radical and over time, they can become dangerous." In addition, the network's coverage last August of the FBI search for stolen documents at Trump's Mar-a-Lago estate was clearly aimed at whipping up its viewers into further rage.
Methodology
Media Matters searched transcripts in the SnapStream video database for all original programming on CNN, Fox News Channel, and MSNBC for any of the terms "shot," "gun violence," "death," or "attack" or any variation of any of the terms "shoot," "wound," "kill," "injure," "gunfire," or "terror" within close proximity of any of the terms "Solomon," "Pena," "Peña," "New Mexico," or "Albuquerque" from January 16, 2023, when authorities arrested Pena, through 12 p.m. ET on January 18, 2023.
We included segments, which we defined as instances when the shootings allegedly directed by Solomon Pena were the stated topic of discussion or when we found significant discussion of the shootings. We defined significant discussion as instances when two or more speakers in a multitopic segment discussed the shootings with one another.
We also included passing mentions, which we defined as instances when a single speaker in a segment on another topic mentioned the shootings without another speaker engaging with the comment, and teasers, which we defined as instances when the anchor or host promoted a segment about the shootings scheduled to air later in the broadcast.
We rounded all times to the nearest minute.
Reprinted with permission from Media Matters.