Poll: Majority Of Santos' Long Island Constituents Want Him To Resign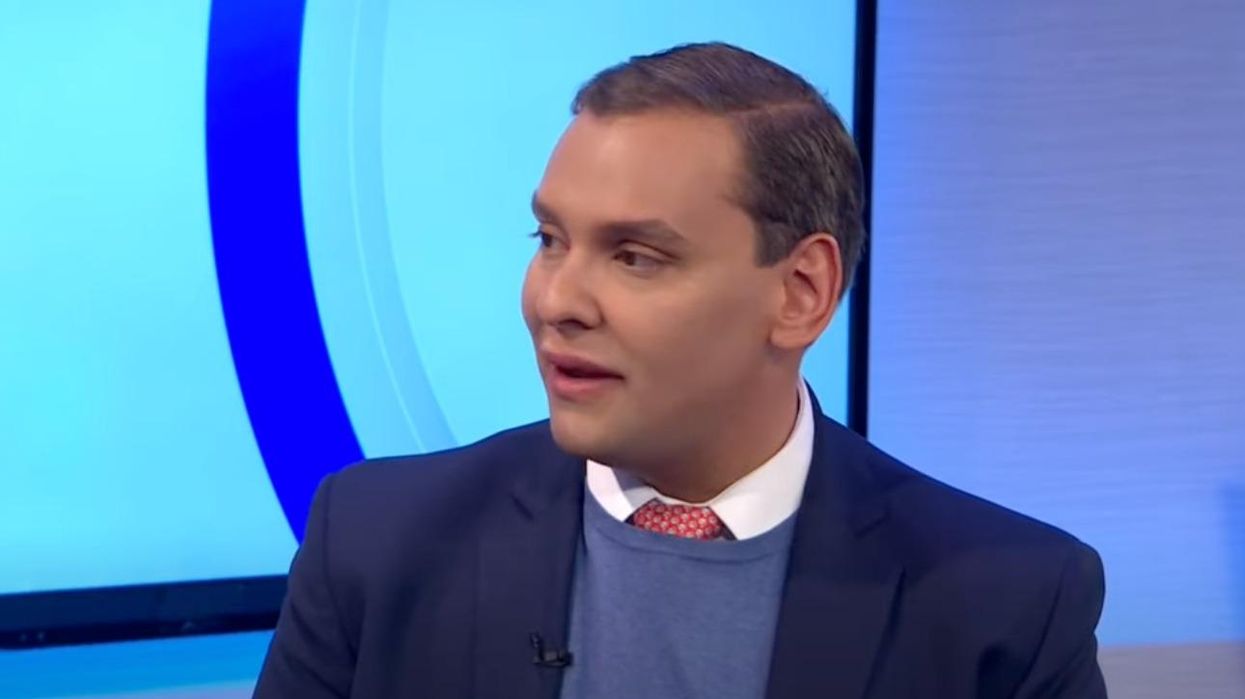 Youtube Screenshot
A poll released late last week found that a majority of New York Republican Rep. George Santos' constituents want him to resign, following revelations that the freshman lawmaker lied about nearly his entire biography.

The survey, conducted by Public Policy Polling, found that 60 percent of voters in New York's Third Congressional District want Santos to resign, including 38 percent of Republicans.
Voters were most concerned about Santos' lies about his religious affiliation and the manner in which his mother died, the poll found. Santos said he was Jewish, which he isn't, and claimed his mother died in the 9/11 terror attack, but she didn't. The poll found 77 percent of voters are concerned about the 9/11 lie, while 72 percent of voters are concerned about his lie about being Jewish.
Since the new Congress convened on January 3, Santos has been seen running from reporters on Capitol Hill who ask him about his litany of lies about his background. These include Santos' claims that he worked for Goldman Sachs and Citigroup; graduated from New York University and Baruch College; lost employees in the mass shooting at the Pulse Nightclub in Orlando, Florida, in 2016; and was a landlord who owned multiple properties. In reality, none of those things are true.
Lies Santos has told have continued to surface since the New York Times first broke the story of his fabricated background in December. According to a video posted to Twitter on January 11 by The Recount political website, Nassau County Republican Party chair Joseph Cairo said: "[Santos] told me, I remember specifically, 'I'm into sports a little bit,' that he was a star on the Baruch volleyball team and that they won the league championship. What can I tell you?"
The New York Times reported that Cairo said: "He's disgraced the House of Representatives, and we do not consider him one of our congresspeople. Today, on behalf of the Nassau County Republican Committee, I am calling for his immediate resignation."
Santos, however, has been adamant that he will stay in office, telling reporters who were gathered outside his congressional office on Thursday: "I will not resign. I will be continuing to hold my office, elected by the people."
Santos later told reporters who asked him for his reaction to members of his own party calling for his resignation, "If 142 people ask for me to resign, I'll resign." Reporter Nancy Vu tweeted later that Santos had meant 142,000 and had said: "That's the vote count I got to get elected. When all 142,000 of them tell me, I'll go."
The Timesreported that Reps. Anthony D'Esposito, Nick LaLota, Nick Langworthy, and Brandon Williams, four Republican members of New York's congressional delegation, had said it was time for Santos to go.
They were joined by another New York Republican House member, Mike Lawler, who told reporters: "I think he needs to seriously consider whether or not he can actually do the job effectively. And right now, it's pretty clear he can't."
House Speaker Kevin McCarthy has not called on Santos to resign, and told reporters Thursday: "Well, what I find is that voters have elected George Santos. If there is a concern he will go through ethics. If there is something that is found, he will be dealt with in that manner. But they have a voice in this process."
If Santos were to resign, he would leave open a competitive seat in the Third Congressional District, the loss of which would reduce McCarthy's already thin House majority. President Joe Biden carried the district by eight points in 2020.
Reprinted with permission from American Independent.