GOP Calls Santos Lies An 'Internal' Issue But Democrats File Ethics Complaint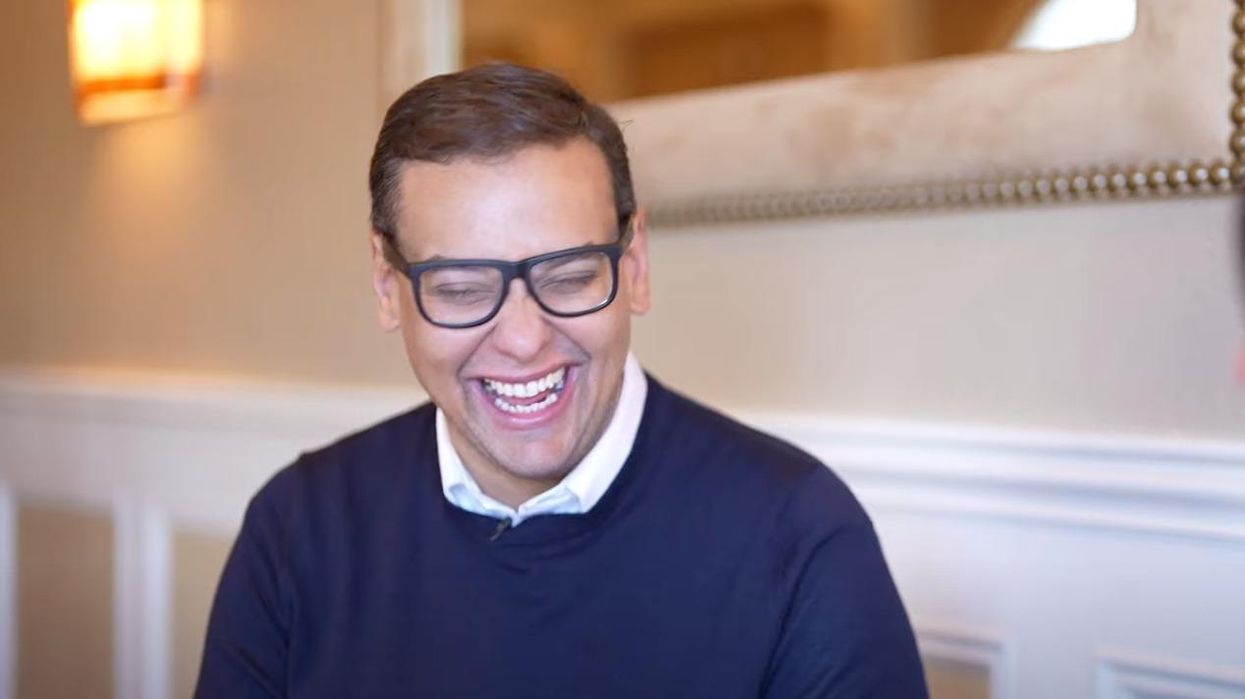 Youtube Screenshot
Two Democratic Members of Congress on Tuesday walked over to the House office of Rep. George Santos (R-NY) to notify their fellow New Yorker they have filed an official complaint against him with the House Ethics Committee, alleging violations of the Ethics in Government Act.
Rep. Dan Goldman (D-NY) and Rep. Ritchie Torres (D-NY) in a letter to the bipartisan Ethics Committee say Santos violated federal law "by failing to file timely, accurate, and complete financial disclosure reports as required by law. The Act was designed to 'preserve and promote the integrity of public officials and institutions.'"
"Over the past several weeks, extensive public reporting – as well as Santos's own admissions – have shown that Mr. Santos misled voters in his District about his ethnicity, his religion, his education, and his employment and professional history, among other things," they add.
Alleging Santos' financial disclosures are "sparse and perplexing," the two Democrats say, "it is apparent that he did not file timely disclosure reports for his most recent campaign."
"Moreover," they add, "his own public statements have contradicted some information included in the 2022 financial disclosure and confirmed that the 2022 financial disclosure failed to disclose other required information."
The ethics complaint comes just hours after House Republican Majority Leaders refused to state if they would take any official action against Santos, who some hoped would not be seated given his massive alleged lies.
Monday night, when asked how he planned to handle the Santos disaster, Speaker McCarthy told CNN's Manu Raju, "You know how I handle internal stuff, I handle it internally. I'm sure, at times, I'll come tell you."
CBS News' Kathryn Watson reports that "Scalise says the Santos matter is being handled 'internally' and they're going to sit down and talk to him."
"Well you saw him seated last week," Scalise told Watson, she tweeted. "There were no challenges to that. This is something that's being handled internally. Obviously there were concerns about what we had heard. & so we're gonna have to sit down and talk to him about it. & that's something we're gonna deal with…"
The allegations against Santos are wide and some may be criminal.
When asked why they were filing the complaint, Congressman Torres replied, "When you violate House Ethics you should be held accountable."
Rep. Goldman, who before being elected served as lead majority counsel during the first impeachment of then-president Donald Trump, blasted Speaker Kevin McCarthy and House Republican Majority Leader Steve Scalise.
They "adopted him as one of their own and in fact, George Santos cast the deciding vote for Kevin McCarthy so that he can become Speaker of the House, so they have wrapped their arms around him," he said.
"We've seen no indication that they have done anything to rebuke him or handle it internally," Goldman added, surprised after reports noted leadership had said it was an internal matter. "This is the first time you've been hearing that. So we, Congressman Torres and I, feel it's incredibly important to make sure that the integrity of the House and the integrity of its members are put front first and foremost."
Read a portion of the complaint against Santos and videos of Reps. Goldman and Torres delivering the complaint, below or at this link.
\u201cBREAKING NEWS:\nDan Goldman and I are filing a formal complaint with the House Ethics Committee against George Santos for violating the Ethics in Government Act.\n\nSantos must be held accountable for defrauding both Congress and the public.\u201d

— Ritchie Torres (@Ritchie Torres) 1673360513
\u201cALERT: Rep R Torres (D-NY) and Rep D Goldman (D-NY) deliver ethics complaint to the office of Rep George Santos ===>\u201d

— Scott MacFarlane (@Scott MacFarlane) 1673366633
\u201cReps. Ritchie Torres and Dan Goldman hand deliver a copy of their complaint with the House Ethics Committee to Rep. George Santos who was in his office. \n\nThis morning, Santos told reporters, \u201cI have done nothing unethical.\u201d\u201d

— Lalee Ibssa (@Lalee Ibssa) 1673367119
Reprinted with permission from Alternet.