Santos Drops Committees, But Defies Demands For His Resignation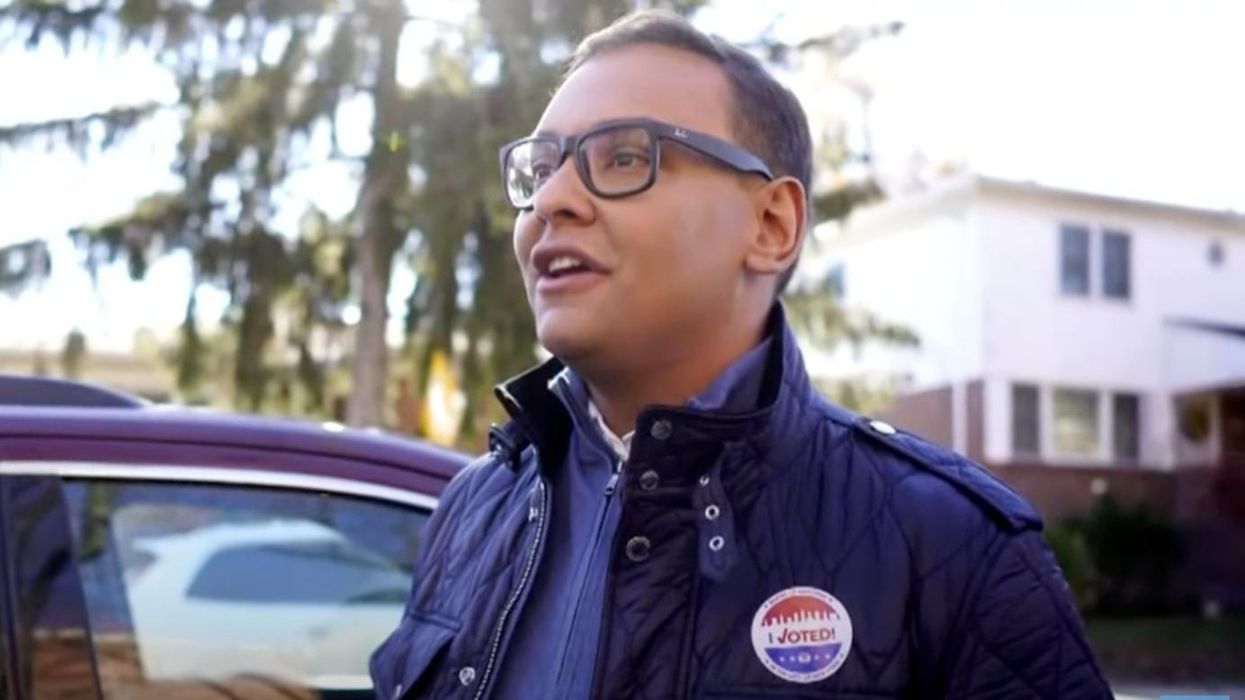 Youtube Screenshot


Rep. George Santos (R-NY) told House Republicans in a closed-door meeting on Tuesday that he is stepping down from his committee assignments, House Republican Conference leader Rep. Elise Stefanik announced.
Rep. Marjorie Taylor Greene (R-GA) told CNN that Santos "felt like there was so much drama" around himself that he will resign from his two committee spots. Santos faces questions daily on Capitol Hill about the seemingly unending string of lies he's told about his background.
The news comes a day after Santos, who is under both state and federal investigation over his campaign finances and "numerous fabrications and inconsistencies" about his background, met privately with House Speaker Kevin McCarthy, according to the New York Post.
"I met with George Santos yesterday and I think it was an appropriate decision that until he could clear everything up, he's off committees right now," McCarthy told reporters on Capitol Hill.
On Sunday, however, one day before Santos and McCarthy met, the Speaker dodged questions from CBS News' Face the Nation host Margaret Brennan about why he'd let Santos serve on committees when Santos is "under state, local, federal and international investigation." McCarthy didn't answer the question, instead pivoting to talk about proxy voting.
McCarthy has continued to stand by Santos, refusing to call on him to resign from Congress, even as more of Santos' campaign finance troubles and lies continue to emerge.
Mother Jones reported on January 27 that Santos' campaign finance reports contain the names of donors who don't exist. Other outlets have reported on questions about where hundreds of thousands of loans to Santos' campaign came from, and why Santos' campaign finance reports have dozens of suspicious expenditures.
Santos has also been caught lying about his supposed Jewish heritage, his work history, his charity work, and his education. He even claimed falsely that his mother died from cancer she contracted at the World Trade Center on 9/11; in fact, his mother was not in the country during the attack.
"The voters elected him to serve," McCarthy told reporters on Capitol Hill earlier in January. "If there is a concern, and he has to go through the Ethics, let him move through that."
With such a narrow majority on Capitol Hill, losing Santos would give McCarthy even less ability to pass legislation, something he is already struggling to do.
Santos' constituents, however, overwhelmingly want him to resign.
A new Siena College/Newsday poll published Tuesday found 78 percent of voters in New York's Third Congressional District want him to resign — including 71 percent of Republicans. That's an 18-point increase from earlier in January, when 60 percent of voters, and just 38 percent of Republicans, in the district wanted Santos to resign.
The Siena College poll found just seven percent of voters in the district view Santos favorably, and 63 percent of people who voted for him in November say they wouldn't have cast their ballot for him if they had known about his lies.
"His constituents view him unfavorably and they don't want him to continue serving in Congress – by huge bipartisan margins rarely seen in today's divided political climate," Siena College Poll director Don Levy said in a news release.
Even some of Santos' own House Republican colleagues from New York want Santos to resign.
"As I said, I think he should resign and focus on his defense," Rep. Marc Molinaro (R-NY) told Politico's Olivia Beavers, adding that he does "welcome this decision" for Santos to step down from his committees.
Reprinted with permission from American Independent.