House Republicans Launch Capitol Riot 'Counter-Programming' Cover-Up
@next2godwin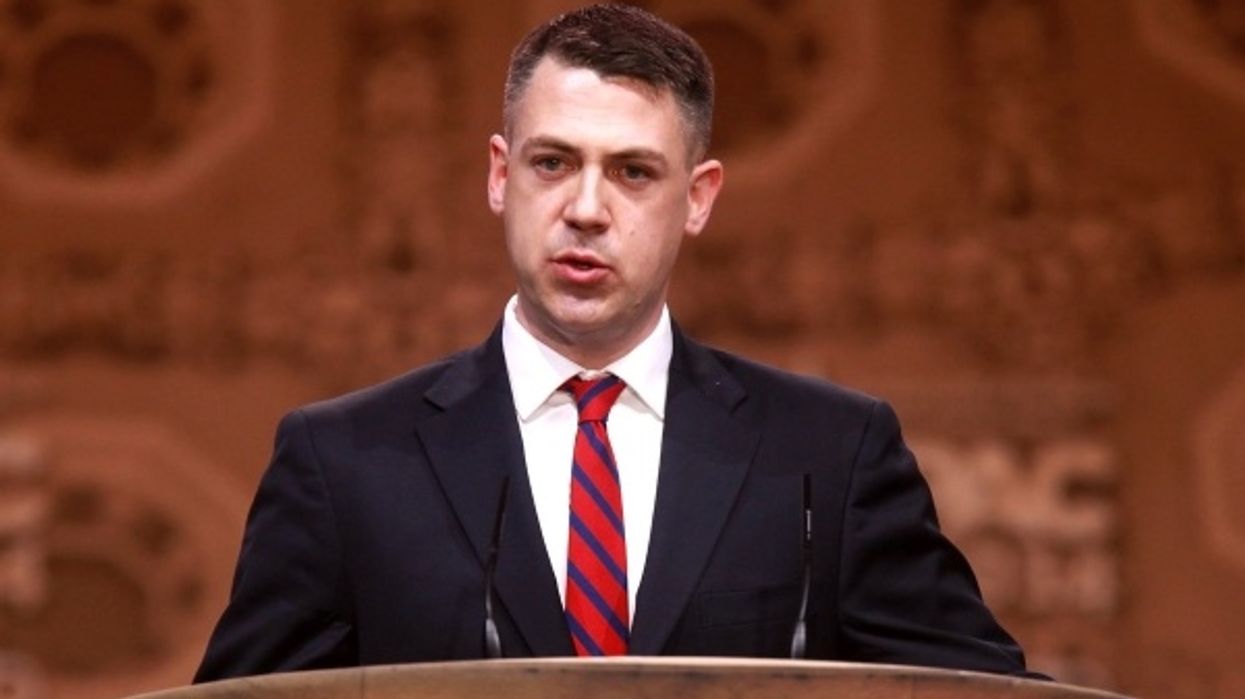 Unrest in the Republican ranks has escalated into a mad scramble as pro-Trump House Republicans, including House Minority Leader Kevin McCarthy (R-CA), hurriedly prepare counter-programming to defend former President Trump and denounce the House Select Committee, its findings, and Democrats.
A bipartisan panel of lawmakers investigating the January 6, 2021, insurrection , the select committee held the first of its scheduled public hearings on Thursday evening, where it began to the findings of its almost year-long investigation into the insurrection, including "previously unseen material."
Planning a push-back-harder strategy intended to please Trump and divert public attention away from the hearings will be a tall order for the MAGA coalition of House Republicans as they aren't privy to what the select committee has uncovered.
On Wednesday, select committee staff correctly predicted that the hearings would show Trump as the central figure in a "coordinated, multi-step effort to overturn the results of the 2020 presidential election."
Rep. Jim Banks (R-IN), a leading figure in the House GOP effort to play defense, has said that he and his far-right coalition plan to make House Speaker Nancy Pelosi their prime target, Business Insiderreported on Thursday.
"Nancy Pelosi blocked us from the committee because she knows that those questions leave a trail of breadcrumbs right back to the Speaker's office," Banks said to reporters at the US Capitol.
Banks also told reporters that if he were a member of the House Select Committee, he would investigate the roles "Pelosi, the House sergeant at arms at the time, Capitol Police, the FBI, and the National Guard could have played in the attacks," according to Business Insider.
Another House Republican reportedly marshaling the group's efforts is Rep. Elise Stefanik (R-NY), who has also assailed Pelosi for the hearings. "I am working closely with President Trump, Leader Kevin McCarthy, Jim Jordan, and my colleagues to help lead House Republicans in pushing back against lame-duck Speaker Pelosi's sham political witch-hunt," Stefanik said on Fox News.
Conspiracy theorist Rep. Marjorie Taylor Greene also got in on the act in a Monday tweet, saying, "Dems think people care about J6 after Dems caused violent riots w/ $2+ B in damage all over the US in '20. Yeah. Dig that hole deeper."
McCarthy and other Republicans spearheading this effort at misdirection, including Rep. Jim Jordan (R-OH), who was subpoenaed along with McCarthy by the select committee but refused to cooperate, hope that their version of events will cast doubt on the select committee's findings and arguments.
"We'll issue our report later in the year and it will have both facts as to why the Capitol was so unprepared and it will include recommendations the House should take up to prevent this from happening in the future," said Mark Bednar, a spokesperson for McCarthy.
A Trump spokesperson, Taylor Budowich, in response to requests for comments, declined to outline what the GOP report would entail, but he confirmed that the conservative party's leaders are fully on board with any plans to defend Trump during the hearings.
"The entire MAGA movement is united against this illegitimate committee and will work to ensure President Trump is defended against yet another Democrat show trial," Budowich said. "Elected leaders and conservative organizations from every corner of our party are working together to ensure every American is informed by the truth, something the Fake News media is unwilling to do."