#EndorseThis: Officer Pounds Table In Angry Testimony During Select Panel Hearing
@jarrell_zach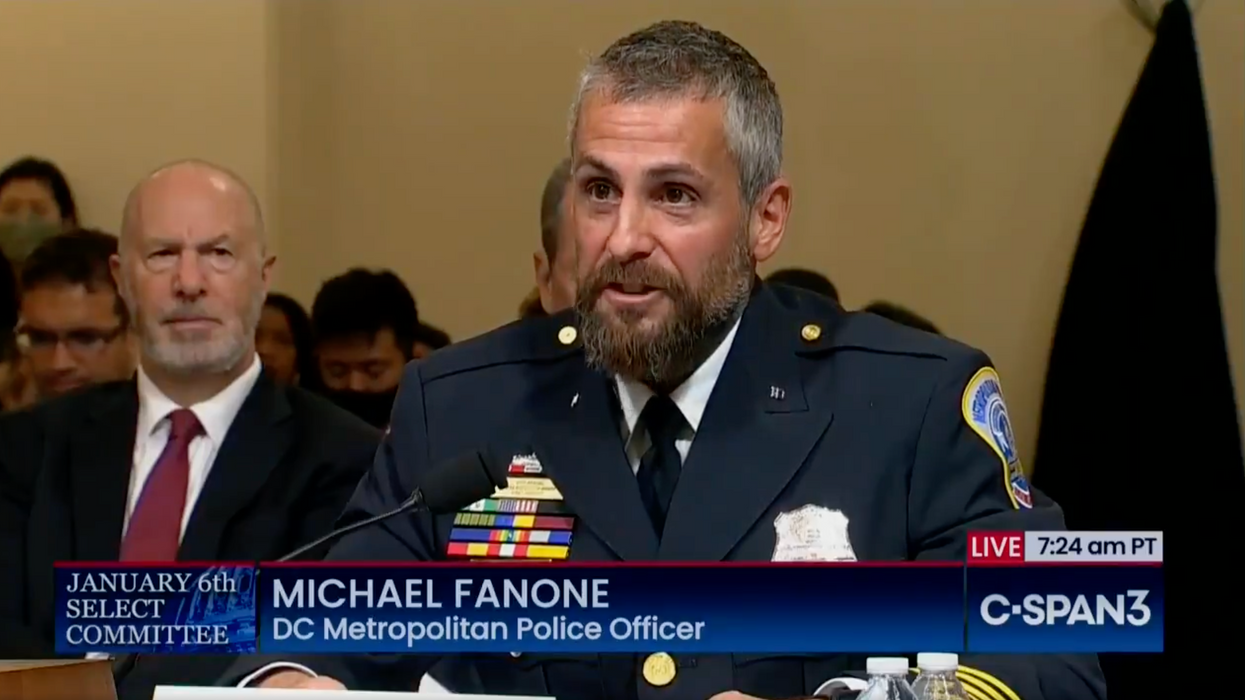 Screenshot from C-SPAN 3
The House Select Committee to investigate the January 6 Capitol insurrection began hearings today, and testimony from the officers who attempted to protect the symbol of democracy from an extremely violent group of pro-Trump rioters was even more emotional than expected.
Michael Fanone, a Metropolitan Police officer who was assaulted during the insurrection, pounded the table as his voice rose saying, "the indifference shown to my colleagues is disgraceful!"
He then told the committee that his law enforcement career prepared him to "cope with some of the aspects" of "otherwise law abiding citizens [taking] up arms against you." But "nothing has prepared me to address those elected members of our government who continue to deny the events of that day and in doing so betray their oath of office."
Watch Fanone's powerful testimony below:
Fanone pounds the table as he says, "the indifference shown to my colleagues is disgraceful!"\n\n"Nothing has prepared me to address those elected members of our government who continue to deny the events of that day and in doing so betray their oath of office," he addspic.twitter.com/LrJOxT0ueh

— Aaron Rupar (@Aaron Rupar) 1627396161