FBI Busts Far Right 'Militia' Gang In Plot To Kidnap Gov. Whitmer, Kill Cops
@Scout_Finch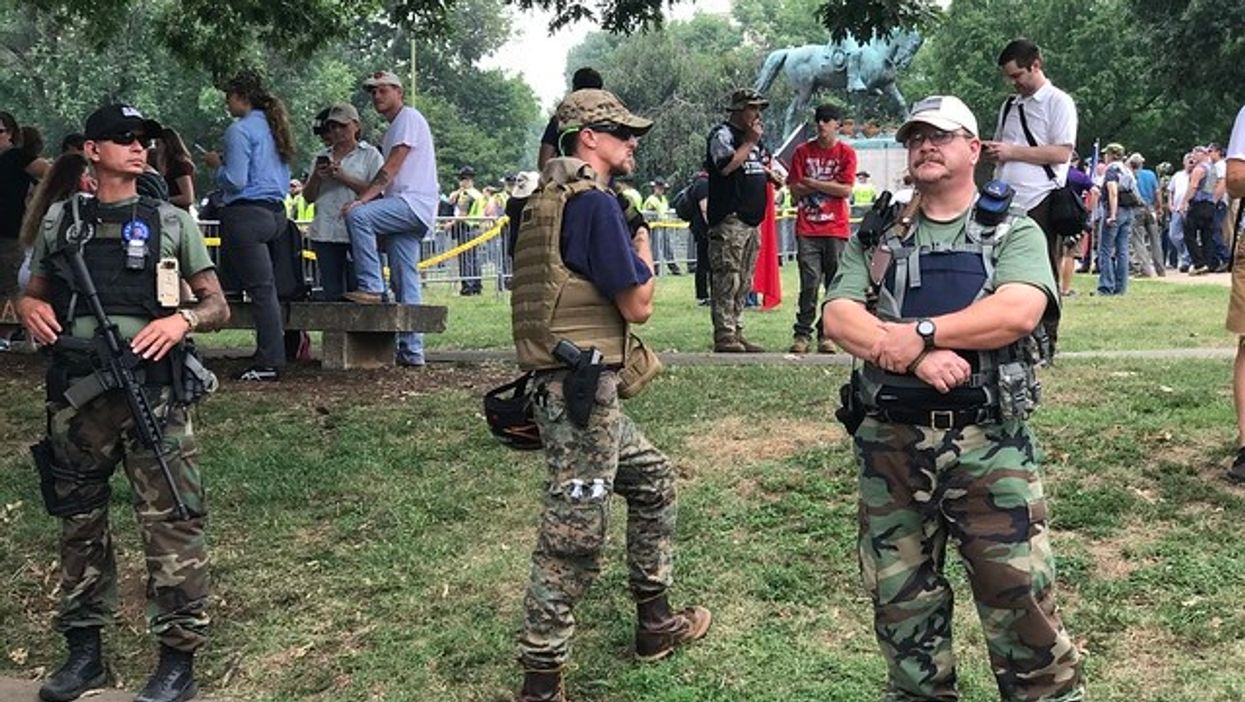 The FBI made a shocking announcement on Thursday, saying they'd disrupted a violent plot to kidnap Michigan Gov. Gretchen Whitmer. From The Detroit News:
"Several members talked about murdering 'tyrants' or 'taking' a sitting governor," an FBI agent wrote in the affidavit. "The group decided they needed to increase their numbers and encouraged each other to talk to their neighbors and spread their message."

The FBI affidavit named six men who were involved in the plot: Adam Fox, Barry Croft, Ty Garbing, Kaleb Franks, Daniel Harris, and Brandon Caserta. FBI agents raided Ty Garbing's home on Wednesday night.
The group wasn't just planning to kidnap Whitmer; they also discussed killing police officers, which prompted one of the militia members they contacted to do the right thing and reach out to law enforcement. Like a lot of extremists, Fox and the other men named in the affidavit were openly plotting and operating on Facebook.
The FBI affidavit is quite damning. Not only did this group plan to kidnap Gov. Whitmer, they also discussed straight up murdering her, blowing up a bridge to slow police response. They met secretly in a basement, accessible through a trap door hidden by a rug. The confidential informant was at the meeting and wore a wire as they discussed their domestic terrorism plots. They also purchased a taser to use in the kidnapping, surveilled the governor's home on several occasions and more.
The full affidavit can be read at The Detroit News.
In late June, Fox posted on Facebook a video in which he complained about the state's judicial system and COVID-19 restrictions on gyms operating in Michigan.
"Fox referred to Governor Whitmer as 'this tyrant b----,' and stated, 'I don't know, boys, we gotta do something," according to the court affidavit. "You guys link with me on our other location system, give me some ideas of what we can do."

Whitmer has faced several challenges from right-wing extremists in the state during the pandemic after she implemented a statewide mask mandate. Michigan's Republican-packed Supreme Court recently tossed out a law mandating mask coverage, saying the governor did not have the authority to issue it without the approval of the Republican-led state legislature.
You may recall gun-toting extremists flouted the mask mandate when they turned up at the Michigan Capitol building to protest the lockdown at the height of the pandemic this spring.
Make no mistake about it, these extremists have been encouraged by Donald Trump.
Michigan has long had militia extremists. Oklahoma City terrorists Timothy McVeigh and Terry Nichols reportedly attended Michigan militia meetings before carrying out the bombing of the Alfred P. Murrah Federal Building in 1995.