MyPillow Guy Mulls Run For Minnesota Governor-- Gets Banned From Twitter
@jarrell_zach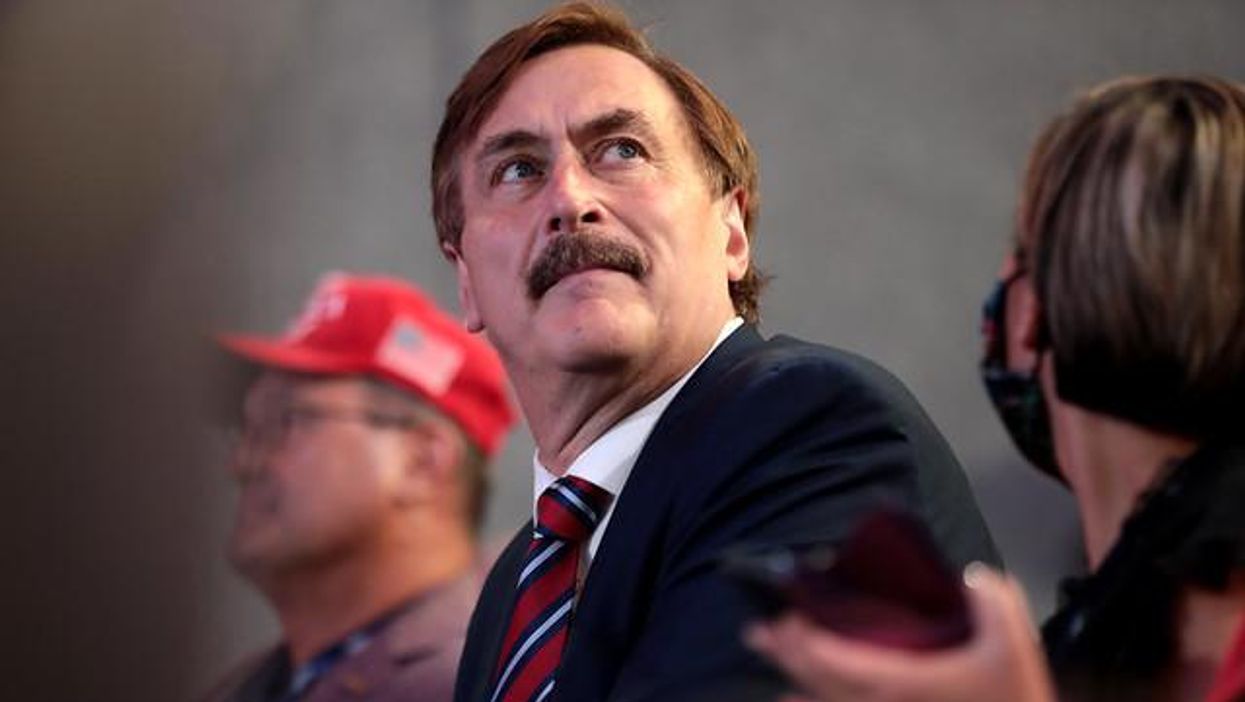 Mike Lindell, the CEO of MyPillow and a notorious right-wing misinformer, is reportedly considering a bid for governor of Minnesota, according to Axios. Per separate reports from multiple news organizations, the extremist pillow salesman was also permanently banned from Twitter.
According to the Axios report, Lindell has made no final decisions on his potential gubernatorial run, as he continues focusing all of his attention on "proving his [baseless] claims of election fraud." He will make no final decision until he resolves these "issues," because "why would anybody want to run if they had the same machines with the election fraud?" Lindell said.
So far-reaching is Lindell's smear campaign that Dominion Voting Systems -- falsely accused of rigging the election by the far-right -- included his name in a defamation lawsuit filed on Monday against Trump's personal lawyer Rudy Giuliani. Lindell has not been sued by Dominion yet, but the company has "not ruled anybody out," according to a lawyer representing the firm.
The report came on the same day that Lindell was permanently banned from Twitter -- as many far-right misinformers have been following the deadly MAGA attacks on the Capitol building. A Twitter spokesperson told multiple news organizations, including NPR and CNN, that Lindell's account was removed "due to repeated violations of our Civil Integrity Policy."
An increasing number of major retailers -- including Bed Bath & Beyond and Kohl's-- have dropped Lindell's MyPillow products due to backlash that the company's CEO has faced for amplifying Trump's bogus election fraud claims, and his potential role in inciting the violent Capitol riots. He also was caught discussing "martial law" with former President Trump before the end of his term, according to theWashington Post.
Though Lindell's chances of becoming the next governor of Minnesota seem slim, Axios reported that "name recognition and his ties to Trump could give him an edge among GOP voters." This had led to fear amongst top Republican officials who, according to Axios, "think having the unpredictable pillow salesman at the top of the ticket would spell disaster for their efforts to win statewide in 2022."