Why Pence Won't Be Able To Block Congressional Confirmation Of Biden's Victory
@jarrell_zach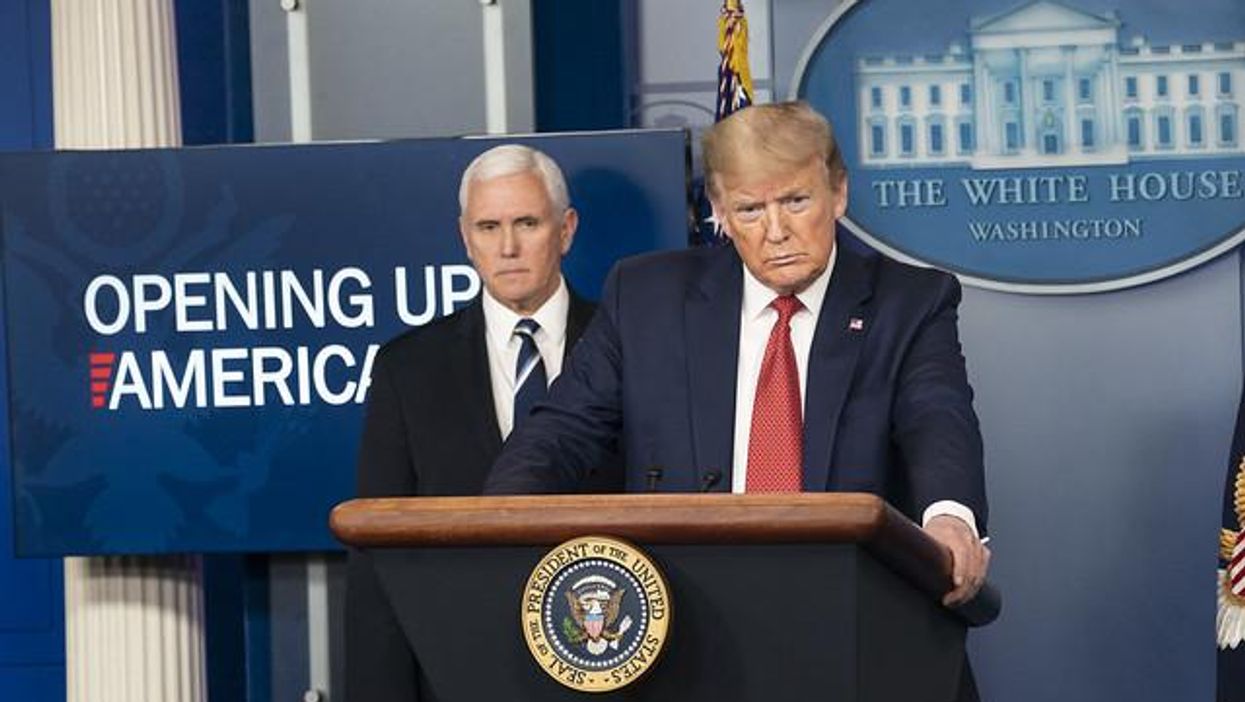 While January 6 is normally a date of no consequence, in the coming New Year it will mark Congressional ratification of the Electoral College vote that Joe Biden won. But Donald Trump, intent on chaos as he leaves the Oval Office, appears to have persuaded his far-right followers that could be the day when the deranged autocrat overthrows our democracy.
Their conspiracy revolves around Vice President Mike Pence, who presides over the Senate and is expected by the extremists to somehow reject or alter the Electoral College tally.
According to MSN's Law and Crime, however, Pence will not be able to perform any chicanery that could end in Congress not certifying the President-elect's victory.
"When each state's electors publicly cast their official votes," writes reporter Jerry Lambe, "there is no mechanism for reversing these votes."
"Legal experts say Pence has absolutely no authority, constitutional or otherwise, to prevent ratification of the electoral college votes," Lambe continues.
The theory that Pence could somehow deny Electoral College votes has been tossed around on the far-right since states certified the totals, but it has been increasingly circulated since Trump retweeted one of his supporters urging Pence to do so.
America, @VP @Mike_Pence MUST do this, tomorrow! To defend our Constitution from our enemies: Foreign: China, Ru… https://t.co/5OXpXs9pgh

— "Activate Emergency Alert System!" Ivan Raiklin (@"Activate Emergency Alert System!" Ivan Raiklin) 1608678446.0
So this user feels Pence should destroy our democracy and Constitution by defying the will of the voters to "defend our Constitution from our enemies." Strangely this MAGA-touting Twitter user also mentioned Russia, whose electoral meddling has dogged the Trump Administration from the beginning. Last week Trump attempted to blame the recent hacking of government agencies on China, even though investigators and close allies, like Secretary of State Mike Pompeo, have blamed the attacks on Russia.
Though this analysis comes as good news to those who believe in democracy, all eyes will be on Congress as they certify the Electoral College votes on January 6.