Polls Indicate Trump Indictments Are Hurting Him -- And Helping Biden
@kerryeleveld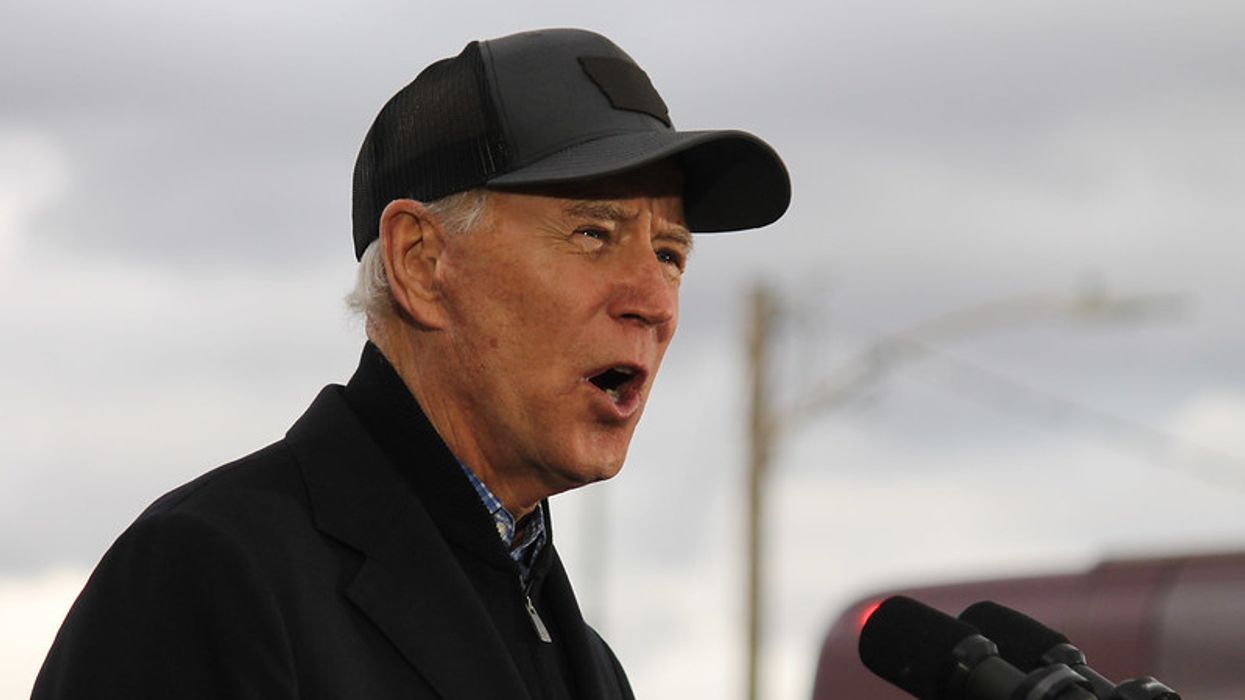 One of Republicans' favorite talking points about Donald Trump's successive indictments is the notion that every new criminal count only serves to make him stronger.
But as we pointed out earlier this week, while Trump continues to dominate the Republican primary, he's not getting any more popular with the general electorate and, even among Republican voters, his indictment bumps appear to be fading.
Another metric that suggests Trump's alleged criming isn't boosting his electoral chances derives from a recent spate of national general election head-to-heads showing President Joe Biden almost uniformly besting Trump.
Here's a sampling of national Biden versus Trump polls conducted by reputable pollsters over the last several weeks:
You Gov/Yahoo (July 13-17): Biden 47%-Trump 43%, Biden +4
Quinnipiac (July 13-17): 49%-44%, Biden +5
Monmouth (July 12-17): 47%-40%, Biden +7
Ipsos/Reuters (July 11-17): 37%-35%, Biden +2
Morning Consult (July 14-16): 43%-41%, Biden +2
YouGov/Economist (July 8-11): 42%-42%, even
Needless to say none of this is predictive and, in any other world, it would be way too early to even consider.
The only factor that makes it worth considering now is the claim and the perception that Trump's star keeps rising as he piles up a mountain of indictments.
If the latest head-to-head polls with Biden suggest anything it's that Trump's star is falling, particularly among the general electorate.
Enthusiasm aside, Trump's toxicity also exceeds Biden's in recent polling. In Monmouth, for instance, fully 50% of respondents said they definitely would not vote for Trump, while 46% ruled out voting for Biden. It's not a particularly heartwarming metric, but it renders Trump incapable of winning a majority of the electorate.
INSERT IMAGE 1210677
According to the YouGov/Yahoo survey, Trump is also moving in the wrong direction with Republican voters while Biden is moving in the right direction with Democratic voters.
While nearly half (49%) of potential GOP primary voters continue to prefer Trump to an unnamed, hypothetical alternative — the same as last month — the share who select "someone else" has now jumped to 43%. That's 4 points higher than it was in June, and the highest number so far this year. ...Biden, in contrast, has modestly improved his position among Democrats. Today, more than half (53%) of potential Democratic primary voters now prefer Biden to an unnamed alternative Democratic candidate, up from 48% in the June survey.
None of this data is predictive, of course—there's still eons between now and next November. Plus whatever the national polls say, the 2024 contest will be decided by the battleground states, where the contest will inevitably be tight. A July poll of Michigan conducted by Public Opinion Strategies put Biden over Trump by a single point, 45%-44%.
Another gut check came in late June from a poll of swing states commissioned by a group that recently formed to sound the alarms about a potential third-party spoiler. In Pennsylvania and Michigan, the survey found Biden and Trump were dead even (50%-50%) and in Nevada, Biden was edging out Trump by just 2 points, 51%-49%.
The election in 2024 is bound to be tight no matter who runs, but Trump simply isn't getting stronger with every new indictment. If anyone is benefiting right now from Trump's alleged criming, it's Biden.
Reprinted with permission from Daily Kos.