RFK Jr. Says He Backs National Abortion Ban
@MJBoddie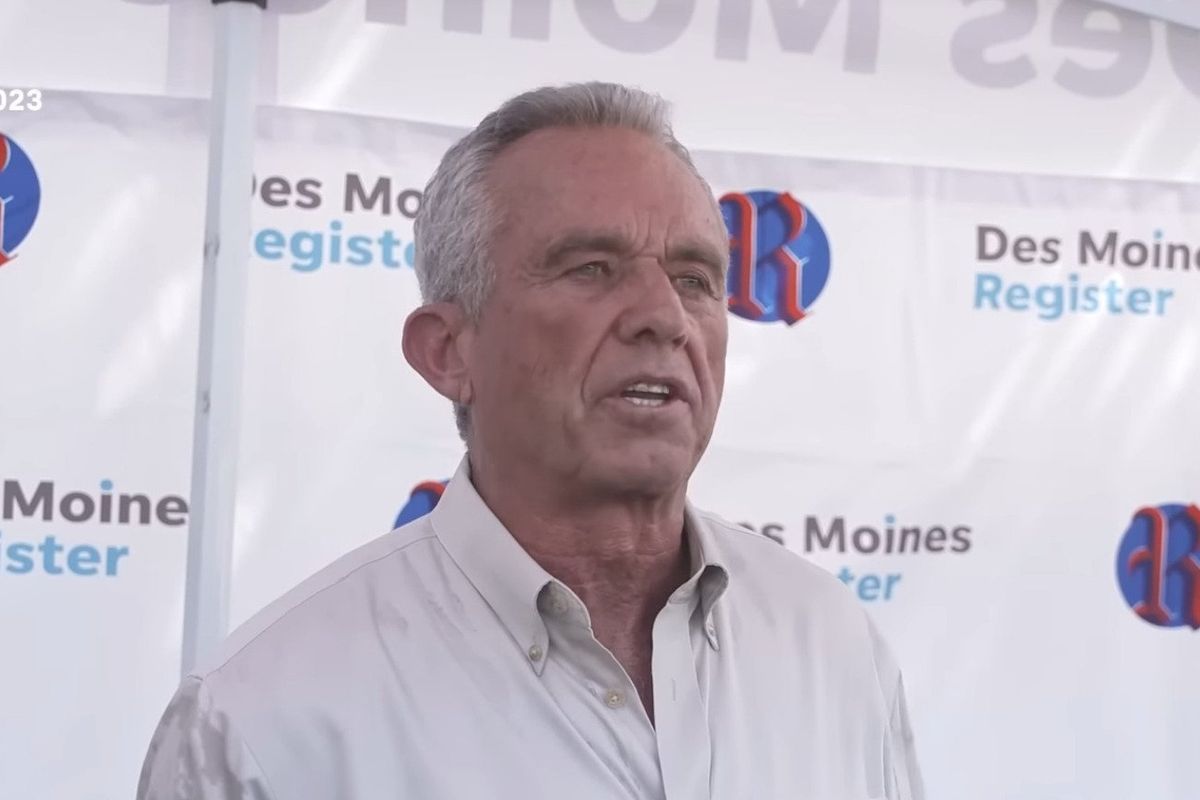 Conspiracy theorist and 2024 Democratic presidential candidate Robert F. Kennedy Jr., confirmed Sunday that he would back a national abortion ban after first three months of pregnancy, NBC exclusively reports.
Despite Kennedy's choice to identify as a Democrat, the Democratic hopeful's more conservative opinions have landed him on the radar of Republicans like Florida governor and 2024 Republican candidate Ron DeSantis.
DeSantis, who passed a six-week abortion ban in the Sunshine State this year, has said he would consider appointing Kennedy to lead either the Food and Drug Administration (FDA) or the Centers for Disease Control and Prevention (CDC) if elected president.
During an NBC News interview at the Iowa State Fair Sunday, Kennedy said, "I believe a decision to abort a child should be up to the women during the first three months of life. Once a child is viable, outside the womb, I think then the state has an interest in protecting the child. I'm for medical freedom. Individuals are able to make their own choices."
NBC reports that when the presidential hopeful was "pressed" further on the matter, he confirmed that he would sign "a federal ban at 15 or 21 weeks."
The New Republicreports, "An overwhelming majority of Americans—62 percent, to be exact—still think abortion should be legal in all or most cases, according to the Pew Research Center. What's more, people consistently vote in favor of increasing abortion rights protections."
Reprinted with permission from Alternet.