Whistleblower Urges Probe Of Law Firms' Huge Payments To Chief Justice's Wife
@AlterNet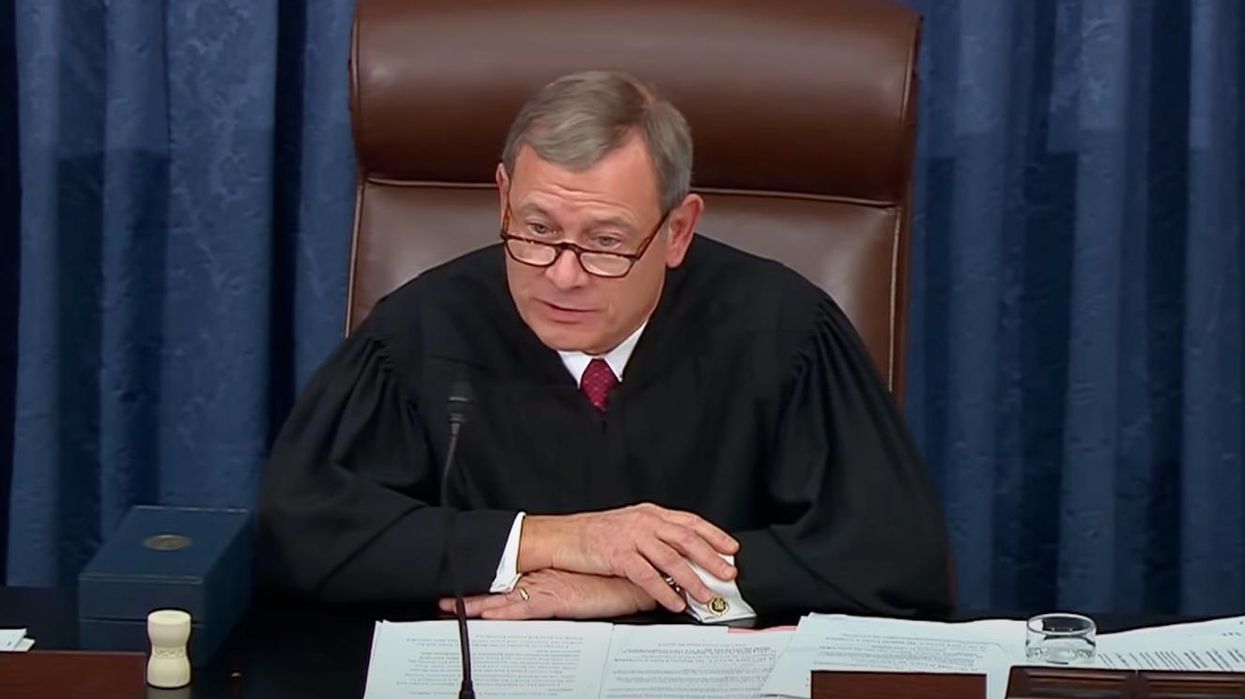 By Gideon Rubin
Supreme Court Chief Justice John Roberts' wife earned $10.3 million in commissions for her work for elite law firms, one of which argued a case before her husband, Business Insider reports.
Jane Sullivan Roberts stepped away from her career as a prominent lawyer two years after her husband's confirmation to the Supreme Court to become a legal recruiter, matching job-seeking lawyers with employers in what turned out to be a lucrative career change.
She made $10.3 million in commissions from 2007 to 2014, according to a whistleblower complaint, which cites internal records that were obtained from her employer by a disgruntled former colleague of Jane Roberts.
Kendal B. Price, the whistleblower who worked with Roberts at the firm Major, Lindsey & Africa, said as the chief justice's wife, income Jane Roberts earns from law firms who try cases before the court should be subject to scrutiny.
"When I found out that the spouse of the chief justice was soliciting business from law firms, I knew immediately that it was wrong," Price told Business Insider.
"During the time I was there, I was discouraged from ever raising the issue. And I realized that even the law firms who were Jane's clients had nowhere to go. They were being asked by the spouse of the chief justice for business worth hundreds of thousands of dollars, and there was no one to complain to. Most of these firms were likely appearing or seeking to appear before the Supreme Court. It's natural that they'd do anything they felt was necessary to be competitive."
Price in an affidavit that accompanied the complaint alleged that Jane Roberts benefited from her proximity to the chief justice.
"She restructured her career to benefit from his [John Roberts'] position," Price wrote.
"I believe that at least some of her remarkable success as a recruiter has come because of her spouse's position."
Reprinted with permission from Alternet.