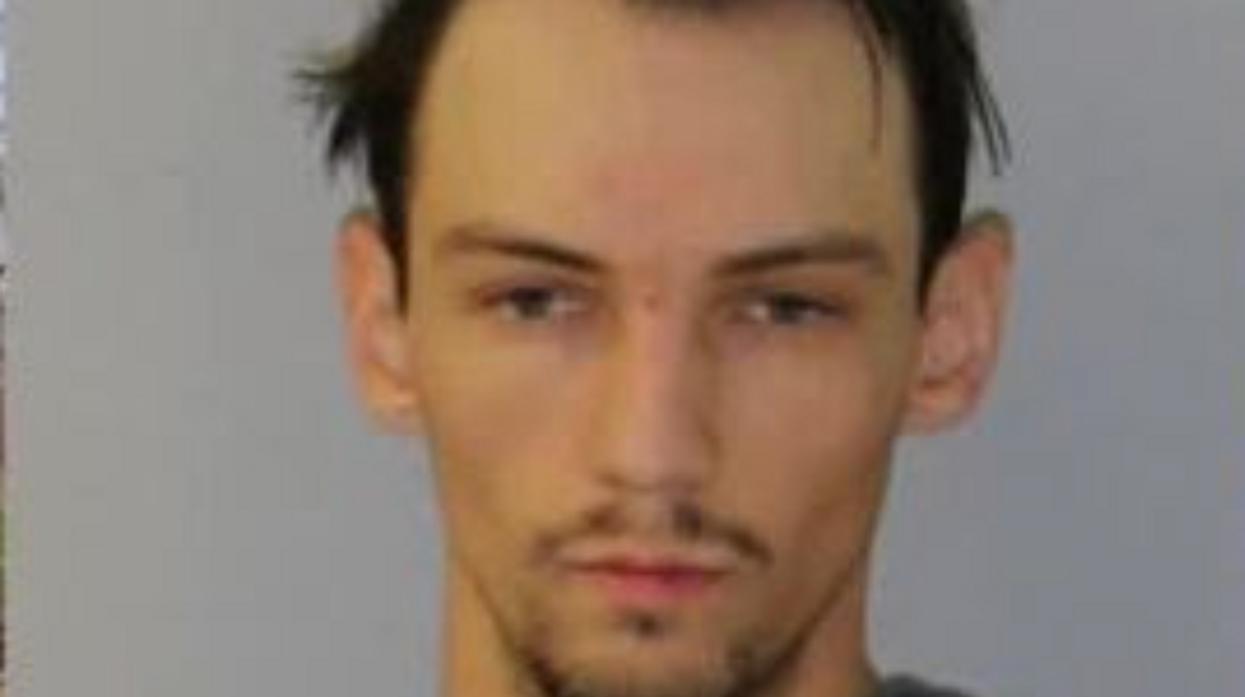 There is a certain inevitability to eliminationist rhetoric: It may not happen right away, but at some point it will inexorably move from mere words into action—the violent kind, often the lethal kind. That's how stochastic terrorism works—randomly, without any direct connection. Case in point: It was just a matter of time before the election-related hysterical demonization of Democrats by leading right-wing pundits like Tucker Carlson was picked up by one of the legions of "Patriots" eager for a "civil war"—and then acted on.
That scenario already seems to have played out last weekend in rural Okeana, in southwestern Ohio, where a 43-year-old man out mowing his lawn in the back yard of his home was gunned down by his next-door neighbor—a 26-year-old man who had verbally attacked the older man on at least four previous occasions for being a "Democrat."
The victim, Anthony Lee King, died of multiple gunshot wounds after he was confronted while tending his yard by Austin Gene Combs, who lived next door. Combs casually walked away, and was arrested without incident soon after while nearby in a Jeep with his father.
Combs was booked on murder charges in the Butler County Jail, and bond was set at $950,000. (The community is located about 30 miles northwest of Cincinnati.) Police said Combs admitted he shot King "several times with a revolver."
The Butler County Journal News obtained a recording of the family's call to 911 after the shooting. It opens with King's son informing the dispatcher: "My neighbor just shot my dad."
The shooter, he told the dispatcher, "just walked back onto his property." He said the man was their neighbor who "has come over multiple times making statements. He's insane." He said the confrontations were over his father's perceived political affiliation as a Democrat.
King's wife then got on the line and recounted what had happened: She and her husband were tending to their back yard, and she went inside the home to let the dog out—at which point she heard gunshots.
"I look in the backyard and that man is walking away from my husband, and my husband is on the ground," the woman said. "He has come over like four times confronting my husband because he thought he was a Democrat. Why, why … Please, I don't understand."
None of us really understand acts like these, because they're incomprehensible. But as someone who carefully monitors developing trends in domestic terrorism, I have become increasingly concerned about the ongoing demonization of mainstream liberals by high-powered Republicans, as well as the normalization of violence against them we saw in the aftermath of the assault on Paul Pelosi in San Francisco, particularly by Carlson and his Fox News colleagues.
This has been happening at a time when I and other people who monitor the online chat rooms in which far-right extremists radicalize and recruit have been seeing a significant increase in rhetoric about unleashing lethal violence on their neighbors, in the name of a "civil war"—all because they have been told that ordinary Democrats are an existential threat.
Remember the man in Idaho who asked TPUSA's Charlie Kirk: "When do we get to use the guns? … How many elections are they gonna steal before we kill these people?"
Remember how Kirk replied with a nondenunciation denunciation, warning that such talk is "playing into their hands," but then saying that the query was just "overly blunt" and agreeing that "we are living under fascism"?
The next day, an Idaho legislator tweeted that "the question was fair." He also claimed: "Our Republic would not exist without this kind of rhetoric."
Timothy Noah recently discussed this at The New Republic:
The GOP has become so extremist that a substantial portion of its leaders and more prominent sympathizers make light of or deny political violence committed against Democrats. There is no corresponding such behavior by leading Democrats when Republicans are threatened or attacked—and yes, there have been some horrific instances—because Democrats don't count violent insurrectionists as a political constituency they dare not alienate.
Noah predicted that "the next wave of violent threats will be directed at volunteers and government officials involved in counting ballots for the 2022 midterms," noting that "the threats have begun already." And he's correct, but judging from the content I've encountered in too many of the MAGA right's fetid chat sewers, it's equally likely that they'll direct their visceral hatred at people in their communities and neighborhoods as well. Local community organizers often turn up in their wish lists of people to harm "when the signal comes."
It doesn't necessarily mean that this represents a trend in which armed MAGA fanatics begin gunning down neighbors on their lawns—though it seems to be a manifestation of the fantasies voiced by Kirk's interlocutor. Most of all, we all need to be paying attention to the possibility that it might become one.
As Rachel Kleinfeld recently explained at Politico:
Many people who support violence would never actually commit it themselves. But when language that simultaneously depicts people as a threat and less than human becomes common, more aggressive and unbalanced individuals will act. Approximately 3 to 5 million Americans are willing to consider committing political violence, according to a poll conducted in the spring of 2022. Numbers like these mean that America is now at the point of what experts call stochastic terrorism—a situation in which one can't predict who will commit violence, or exactly where or when, but it's highly predictable that someone, somewhere, will take the bait and act against the target. While in the past, words directed at a long-standing punching bag such as Nancy Pelosi (or a new one like the FBI) remained rhetorical, now, the same ire can result in bloodshed.