#EndorseThis: Randy Rainbow Roasts 'The Bunker Boy' Trump
@nationalmemo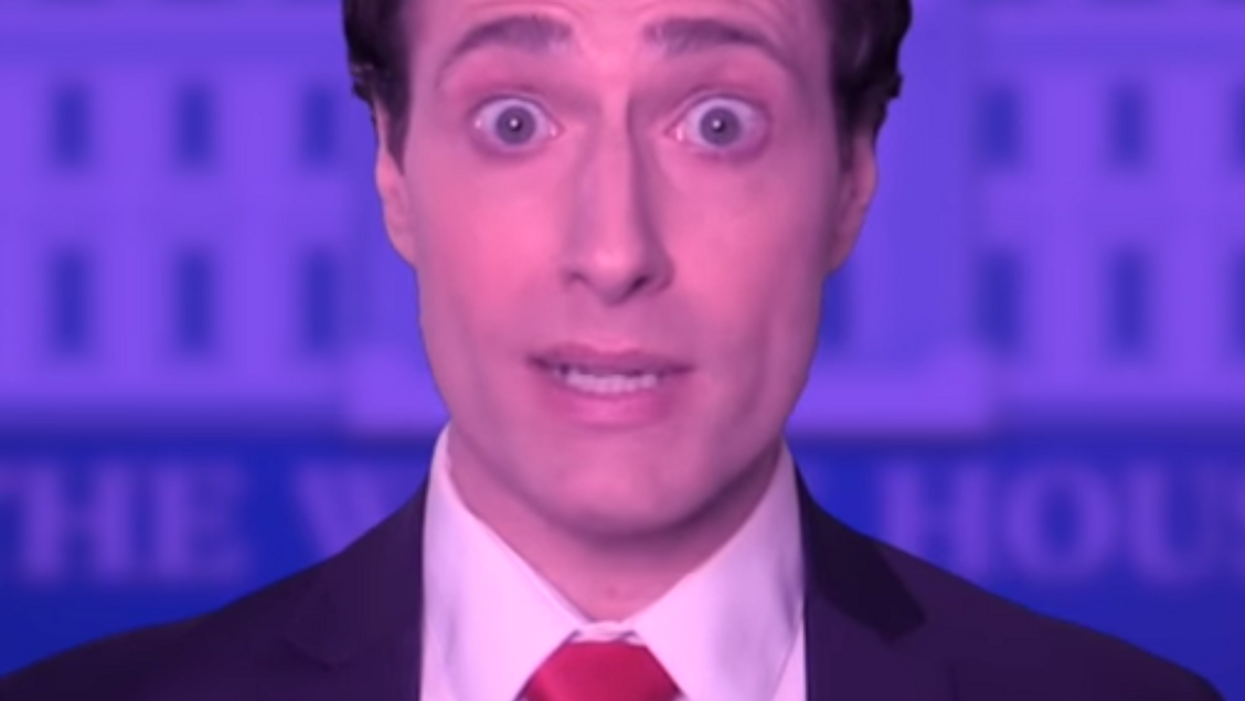 Randy Rainbow's latest musical satire is The Bunker Boy -- and its subject is the social media hashtag conferred on the president after he was stashed five floors down in the White House basement during recent street protests.
Set to the "The Jitterbug," a jazzy song that didn't make it into the 1939 classic film The Wizard of Oz , Rainbow's new video opens with him searching for Trump all over the White House. Randy eventually finds him quaking behind a thick door as he squints through thick glass.
Guess who's hiding in the basement? It's that coward, the Bunker Boy!
A commander in chief might address all the grief, and what's happening out in the streets,
But he's only a clown so he hides underground, and he sits on the toilet and tweets.
Click and chortle.