Trump Weirdly Offers Warm Wishes For Epstein's Accused Procurer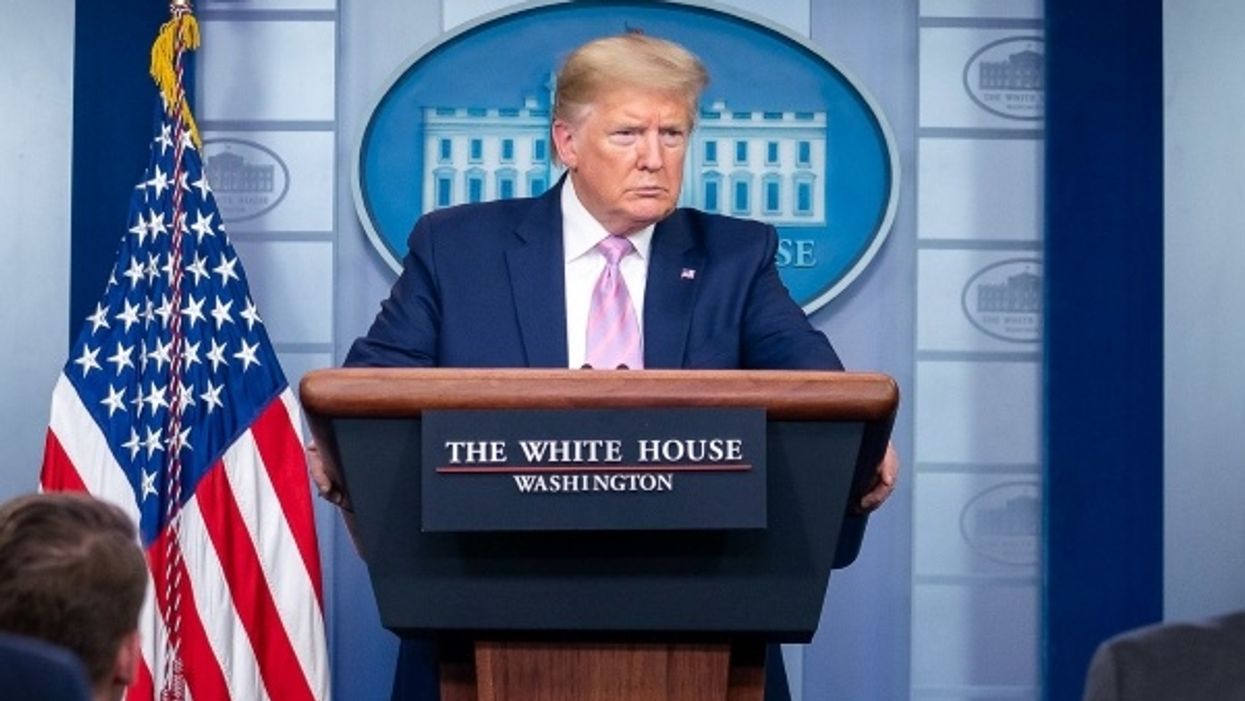 Photo by The White House
Reprinted with permission from Alternet
President Donald Trump horrified many viewers of his Tuesday coronavirus briefing — filled with many lies and distortions about the ongoing pandemic — when he was asked about the fate of Ghislaine Maxwell.
The longtime girlfriend of the late Jeffrey Epstein, who was believed to have engaged in decades of sex trafficking and abuse of young girls, is now in federal custody. She faces multiple charges of participating in sex trafficking with Epstein, who was also a friend of the president before they reportedly had a falling out.
---
A reporter asked Trump if he had any comment on the prospect that Maxwell might turn in powerful men as a part of her case.
"I haven't really been following it too much," Trump said. "I just wish her well, frankly. I met her numerous times over the years, especially since I lived in Palm Beach, and I guess they lived in Palm Beach. But I wish her well, whatever it is."
Watch the clip below:
Trump on Ghislaine Maxwell: I just wish her well frankly. I've met her numerous times over the years especially sin… https://t.co/gwOlgSVYzq

— Acyn Torabi (@Acyn Torabi) 1595367340.0
Many observers noted that Trump's friendly remarks were stunning in light of Maxwell's alleged crimes. In other contexts, the president has been much harsher toward people his administration accuses of sex trafficking:
An estimated 25 million people around the world today are being held captive, manipulated, and abused by human traffickers.
In 2018 alone, the National Human Trafficking Hotline identified over 23,000 human trafficking victims in the United States. Sixty-five percent of these victims were women. More than one in five were children. Human traffickers prey on their most vulnerable citizens and people. They're vicious. They're violent.
My administration is fighting these monsters, persecuting and prosecuting them, and locking them away for a very, very long time. We've had a tremendous track record — the best track record in a long time.
Trump's dubious ties to Epstein go beyond his personal friendship with the man. The president appointed Alex Acosta to be his Labor Secretary, despite Acosta's involvement in giving a now widely-derided sweetheart deal to Epstein as a Florida federal prosecutor after Epstein's crimes were first discovered. Acosta eventually resigned from the administration under pressure when Epstein was re-arrested in 2019.