What? Arizona 'Audit' Observers Required To Sign Non-Disclosure Agreements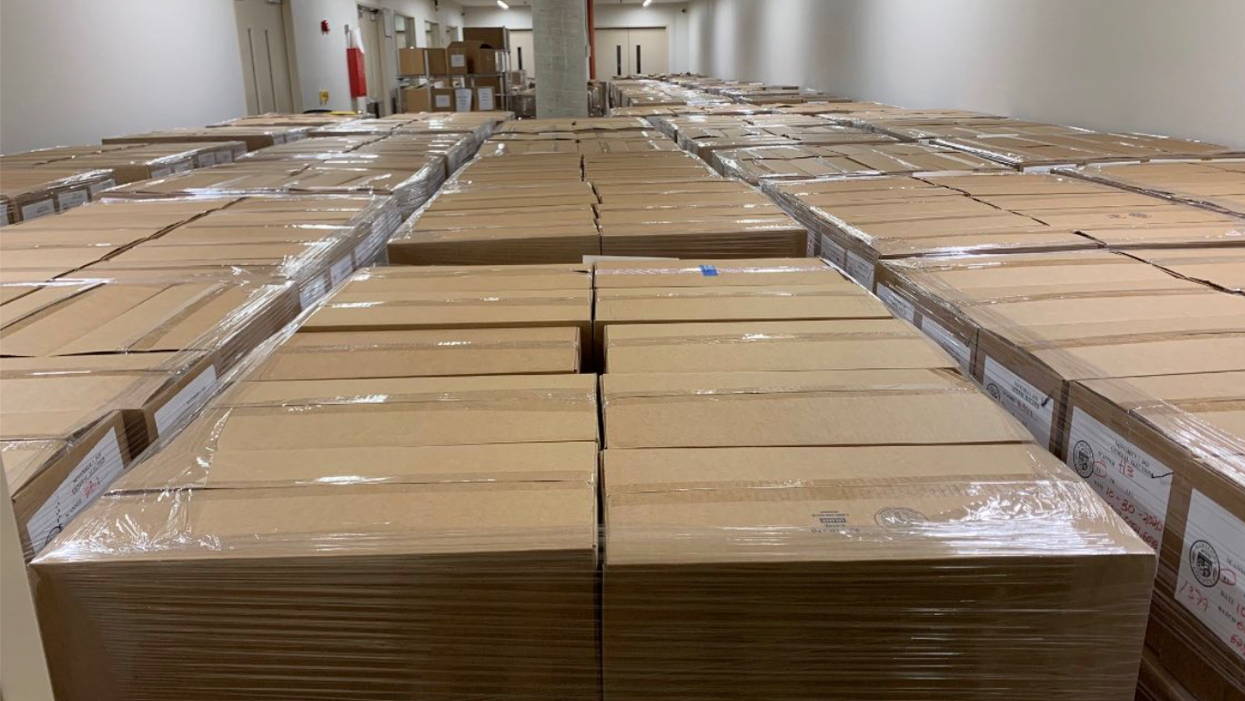 Screenshot from official Maricopa County Elections Department Twitter (@MaricopaVote)
Reprinted with permission from Alternet
Volunteers who observed the Republican-backed audit in Maricopa County, Ariz., were required to sign non-disclosure agreements, according to ABC-15.
The news outlet reports that the terms of the agreement, provided by Cyber Ninjas, Inc., which is overseeing the audit, require volunteers to refrain from sharing details about anything they observed or heard while the audit was taking place. Volunteers are only allowed to speak under one condition: They are given permission to do so by the company.
"I agree that unless I am authorized in writing by Cyber Ninjas, Inc. and the Arizona State Senate, I will not disclose any Confidential Information to any person who is not conducting the Audit...," the agreement reads. "Furthermore, I agree that during the course of the audit to refrain from making any public statements, social media posts, or similar public disclosures about the audit or its findings until such a time as the results from the audit are made public..."
Tammy Patrick, senior advisor for the Democracy Fund, has sounded off about the latest development as she stressed the importance of the observers' role. According to Patrick, the NDAs infringe upon the sole responsibility observers have to report what they observed.
"The very heart of being an observer is to be able to watch, to observe, to take that information, and to share it with others," said Patrick who previously spent more than a decade working at the Maricopa County Elections Department.
She added, "To have a non-disclosure agreement is the exact opposite of what the heart of an observation program is supposed to be remedying."
The agreement offers no specifications regarding what information is considered classified. The latest comes just months after the Trump campaign and the Arizona Republican Party challenged the results of the presidential election in Maricopa County. At the time, they cited "statements and affidavits written by observers present during the counting of ballots at Maricopa County's Tabulation Center in November." Some observers also argued that they were unable to get a fair look at the voting counting and adjudication process.
"There's a lack of transparency here that is again deeply, deeply troubling," said Patrick. "We need to make sure that that same level of transparency is happening anytime you have official ballots that are being reviewed in the way that they are at the coliseum right now and we need to make sure that if there are things that are arise that individuals in the room have the ability and the power to bring it to the attention of the people of Arizona and to quite frankly to the nation."