Thomas Discloses Three More Trips Funded By His GOP Billionaire 'Friend'
@DevilsTower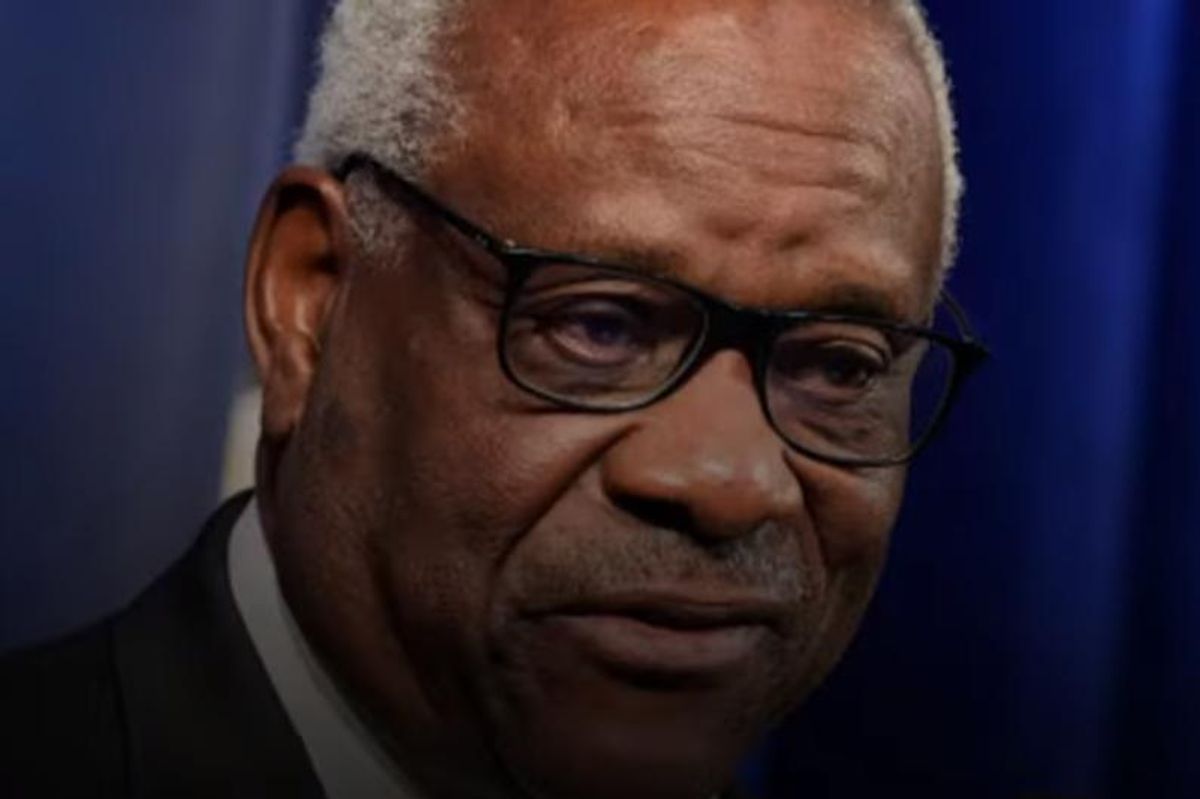 Clarence Thomas
On Thursday, Supreme Court Justice Clarence Thomas released his long-delayed 2022 financial disclosure statement, revealing three more previously unknown trips Thomas took last year courtesy of his billionaire "friend," Harlan Crow. That includes one trip where Thomas says Crow provided a private plane due to "increased security risks following the Dobbs decision leak."
Thomas doesn't explain why those concerns about facing the public after a ruling was leaked in which he helped strip a fundamental right away from half the population also required that Crow cover the cost of Thomas' meals on that trip. But then, Thomas also says Crow paid for transportation following an ice storm, so apparently even an inconvenience is a sufficient excuse to line up a private plane. It's good to have friends.
Thomas' disclosure also contains a section in which he explains that he never listed these trips in previous years because past rules didn't explicitly state that he had to report "transportation that substitutes for commercial transportation." That "explicitly state" is doing a serious amount of heavy lifting for a guy whose entire job is to determine how laws apply to situations not explicitly detailed in those laws.
Reprinted with permission from Daily Kos.