McCarthy Defames Swalwell, But Won't Answer Questions About Santos (VIDEO)
@CynicalBrandon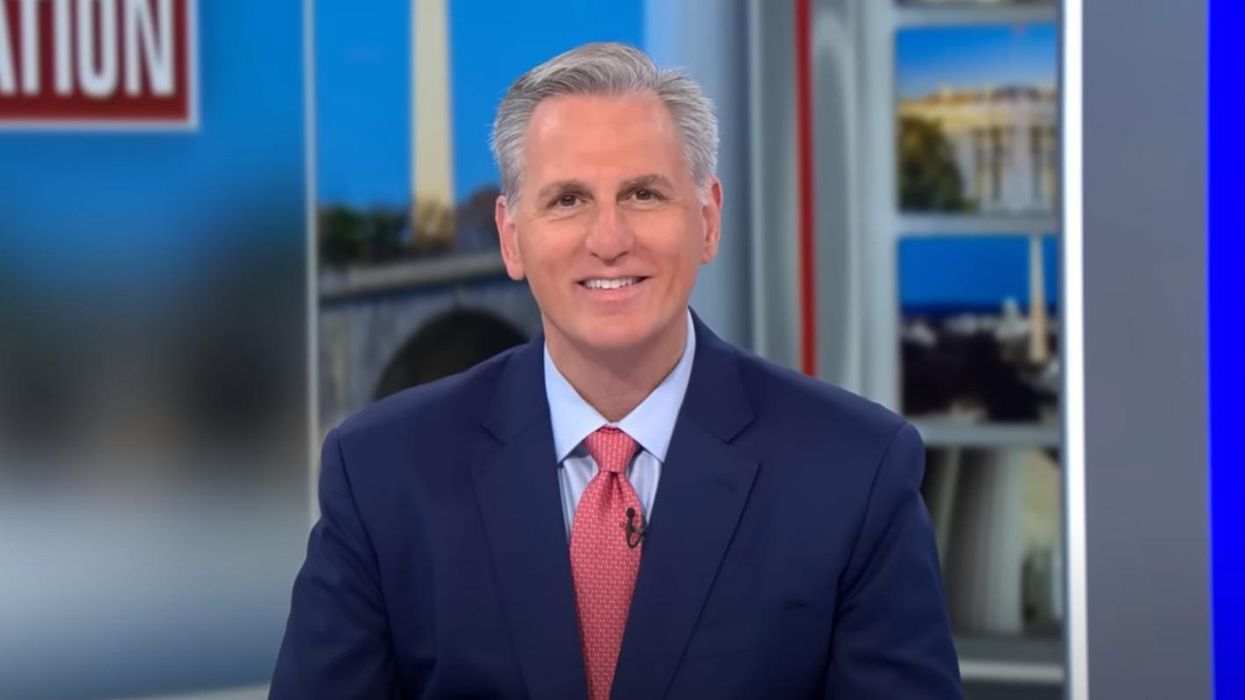 Youtube Screenshot
On Sunday's edition of Face the Nation, House Speaker Kevin McCarthy (R-CA) repeatedly deflected questions about assigning members of his Republican conference to congressional committees that spew conspiracy theories and are plagued by scandals.
"These are members who just got elected by their constituents, and we put them into committees, and I'm proud to do it," McCarthy said.
CBS moderator Margaret Brennan asked McCarthy why Congresspersons like Marjorie Taylor Greene of Georgia and George Santos of New York are being placed on powerful panels.
Watch below or at this link.
Reprinted with permission from Alternet.