Cheney: McCarthy Should Testify About Jan. 6, Under Subpoena If Necessary
@LauraClawson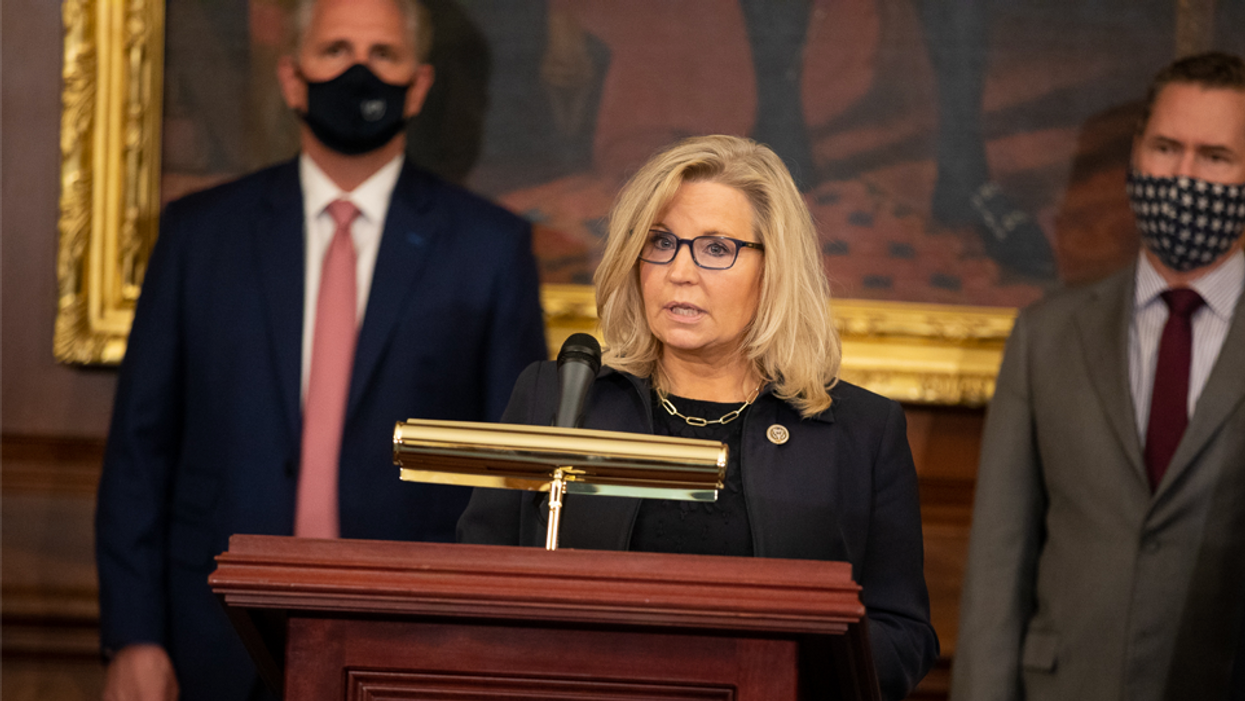 Screenshot from Rep. Liz Cheney's official website (cheney.house.gov)
Reprinted with permission from Daily Kos
One thing we know about Cheneys is that they get revenge. If House Minority Leader Kevin McCarthy somehow forgot that, he is perhaps remembering about now, with the release of a clip of a new ABC News interview with Rep. Liz Cheney.
Cheney was just stripped of her leadership role in the House Republican conference for the unpardonable sin of telling the truth about Donald Trump, Jan. 6, and the 2020 elections, and calling on the Republican Party to respect election results going forward. She was replaced by Rep. Elise Stefanik, who is less conservative but more loyal to Trump, while McCarthy distinguished himself for his lack of leadership, ditching Cheney and clinging to Trump just months after he said Trump did bear responsibility for the attack on the U.S. Capitol.
Now, Congress is moving to create a bipartisan January 6 commission, and Cheney absolutely thinks McCarthy is going to need to testify—perhaps under subpoena. Check out her spectacular deadpan here as she twists the knife:
Jon Karl: Now the speaker, along with at least one Republican—key Republican—announced an agreement on a commission to look into what happened on January 6. Should Kevin McCarthy be willing to speak—testify before that commission? After all, he is one of the few people that we know of that was actually talking to Donald Trump while the attack was taking place.
Cheney: He absolutely should, and I wouldn't be surprised if he were subpoenaed. I think that he very clearly, and said publicly, that he's got information about the president's state of mind that day. The elements of that commission are exactly as they should be. I'm very glad they rejected Leader McCarthy's suggestions that somehow we should dilute the commission. It's really important that it be focused just on January 6 and the events leading up to it.
Karl: So you would welcome a subpoena for Kevin McCarthy to testify to that committee?
Cheney: I would anticipate that, you know—I would hope he doesn't require a subpoena, but I wouldn't be surprised if he were subpoenaed.