Endorse This: Kimmel Hits Back Hard At 'Klan Mom' Marjorie Greene (VIDEO)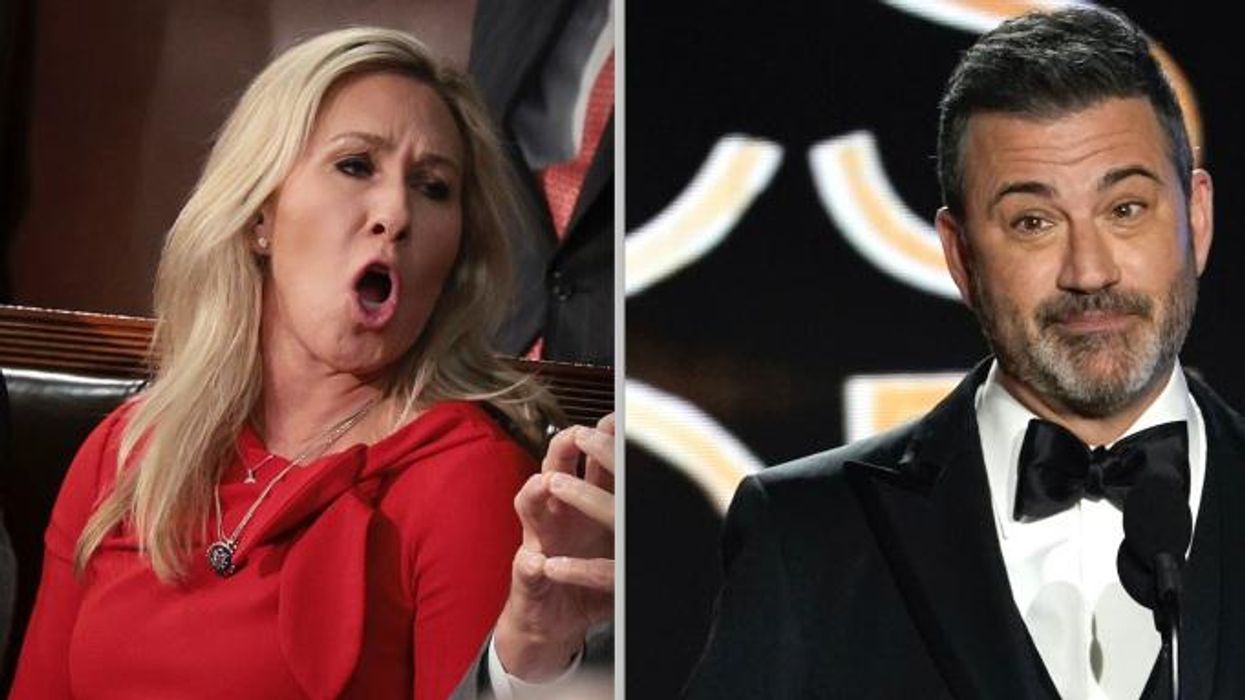 Image via Twitter
Jimmy Kimmel prides himself on gleefully lambasting and calling out all the infinite hypocrisy in today's deranged GOP (or is it QOP?). Recently, the late-night comedy host found himself embroiled in a spat with unhinged white nationalist Rep. Marjorie Taylor Greene (R-GA) after she called the Capitol police on the comedian. Kimmel, refusing to allow this nut an ounce of space to spew her totally baseless claims, brilliantly pointed out the sheer hypocrisy of Greene calling the cops on him.
At issue was a quip Kimmel made after Greene, whom Kimmel calls "Klan mom", had called the three GOP senators who supported Ketanji Brown Jackson's supreme court nomination "pro-pedophile." Kimmel joked: "where is Will Smith when you need him?"
Greene "decided she was going to get some political mileage out of this", Kimmel said. "This is what she does instead of working. She tweets." Greene tweeted at ABC that "this threat of violence against me by @jimmykimmel" had been filed with the Capitol police.
"She called the police and reported this!" Kimmel marveled. "Not only did she call the police, she called the same police she voted against giving a Congressional gold medal to for defending our Capitol against the insurrection she helped incite on January 6. That's who she called: the people she wanted to defund."
Watch The Entire Exchange Below: