Report: Chat Logs Show Greenberg 'In A Panic' Over FBI Investigation
@alexvhenderson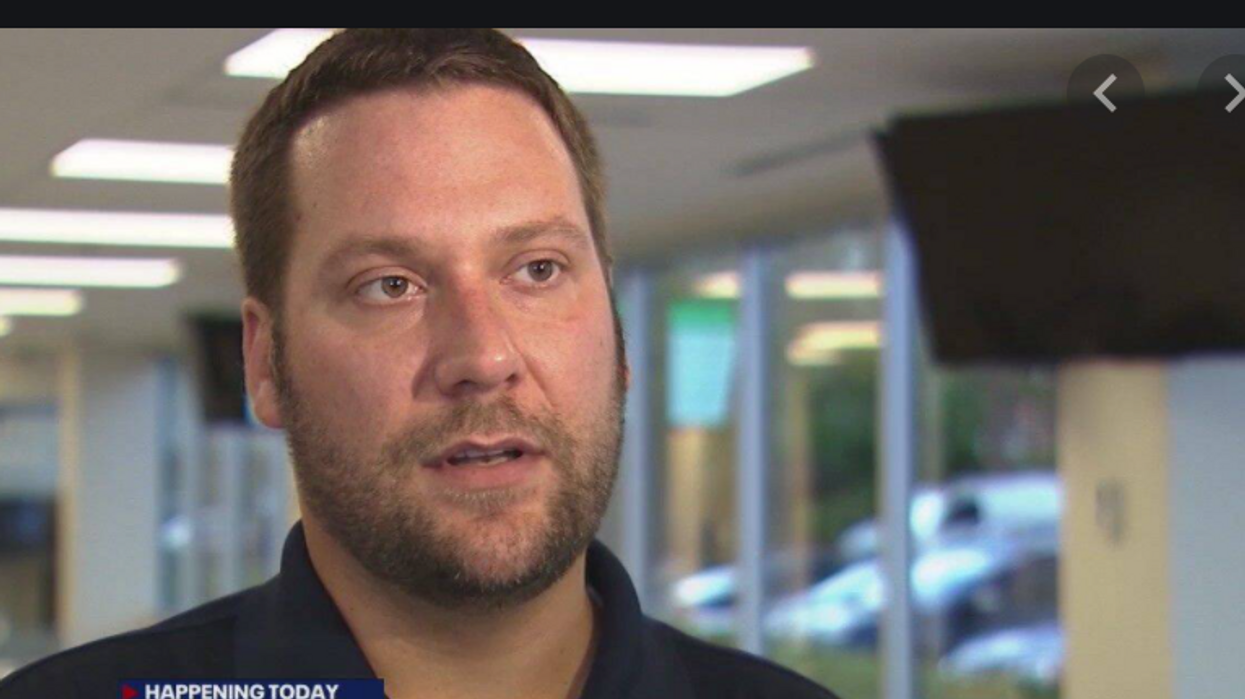 Reprinted with permission from Alternet
Unlike his ally Joel Greenberg — the Florida county tax collector who is facing federal sex trafficking charges — Rep. Matt Gaetz of Florida hasn't yet been charged with federal crimes. Gaetz has vehemently denied suggestions that he was sexually involved with a 17-year-old girl, but that possibility is reported to be investigated by the U.S. Department of Justice. And a WhatsApp chat from August 14, 2020 that Politico has obtained information on sheds some light on the charges that Greenberg is facing.

According to Politico reporters Marc Caputo, Josh Gerstein, and Matt Dixon, Greenberg was part of that WhatsApp chat along with a Republican ally and was "in a panic" because he knew that "the feds were closing in."
"The Florida county tax collector was five days away from a federal indictment for sex trafficking involving a 17-year-old — the same one Gaetz is now being investigated over," the Politico reporters explain. "So, Greenberg reached out to mutual friends on August 14 last year and tried to enlist them in his defense, according to a WhatsApp chat shared with federal investigators and obtained by Politico."
In those WhatsApp messages, according to Caputo, Gerstein, and Dixon, Greenberg "fumed that the prosecutor should be fired. He suspected that a political consultant 'was the rat here'…. Greenberg also said he was paying the legal fees for the woman, who is now 20 years old."
Greenberg, the reporters note, "even went so far as to push Gaetz to use his influence with" then-President Donald Trump "for a pardon, according to two sources familiar with the discussions — including one who heard Greenberg say it repeatedly."
But Gaetz, according to Caputo, Gerstein and Dixon, has said that he didn't ask Trump to pardon Greenberg.
In that August 14, 2020 WhatsApp chat, Greenberg communicated with a Republican who the Politico reporters describe as "politically influential" and a "mutual friend" of Greenberg and Gaetz. That person discussed the chat with Politico, saying that Greenberg referred to the 17-year-old girl — who is an adult now — as "Vintage 99" during the chat.
Greenberg wrote, "I'm having to pay for vintage 99 to retain (a) lawyer. They (federal agents) contacted her and are wanting her to talk. She doesn't want to talk to them."
Caputo, Gerstein and Dixon note that "Vintage 99" does not want to talk to the media either, adding, "She blocked a Politico reporter on social media and her iPhone after she was called and texted to discuss the case Monday. Her attorney couldn't be reached. Politico is withholding her name because she is the alleged victim of a sex crime."