#EndorseThis: Lindell Loses It When CNN Says His 'Proof' Is 'Completely Ridiculous'
@jarrell_zach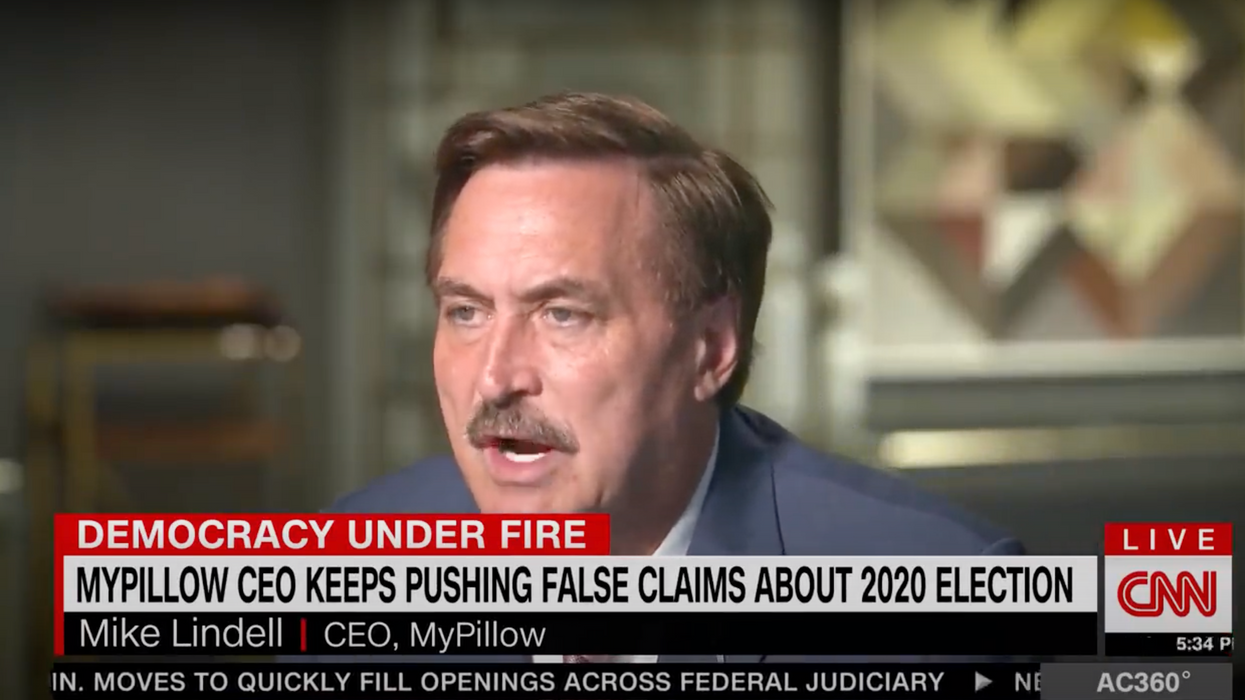 Screenshot from CNN
MyPillow CEO and deranged election conspiracist Mike Lindell has been been on the warpath since Donald Trump lost the 2020 election, spending millions of dollars to find "proof" that somehow, someway Trump won. But his proof is much like Lindell himself: "completely ridiculous."
During an interview with CNN reporter Drew Griffin, Lindell claimed to have "one piece of 1.2 billion lines of data from the election, OK? Within that will be timestamps when it happened, there'll be flips in there."
CNN talked with nine top cybersecurity experts who said it was "completely ridiculous" and "proof of nothing," as well as counh ty election officials of both parties who confirmed that Lindell's Chinese cyber-hacking conspiracy was literally impossible -- because their voting systems aren't linked to the Internet.
Lindell lost it: "He said that's nothing, huh? Then you didn't hire a cyber expert."
Watch the train wreck below:
Reporter baffled after Mike Lindell shows him 'evidence of nothing' in train wreck interviewwww.youtube.com