#EndorseThis: Will Conspiracy-Crazed Wingnuts Resist Mike Lindell's MyVaccine?
@nationalmemo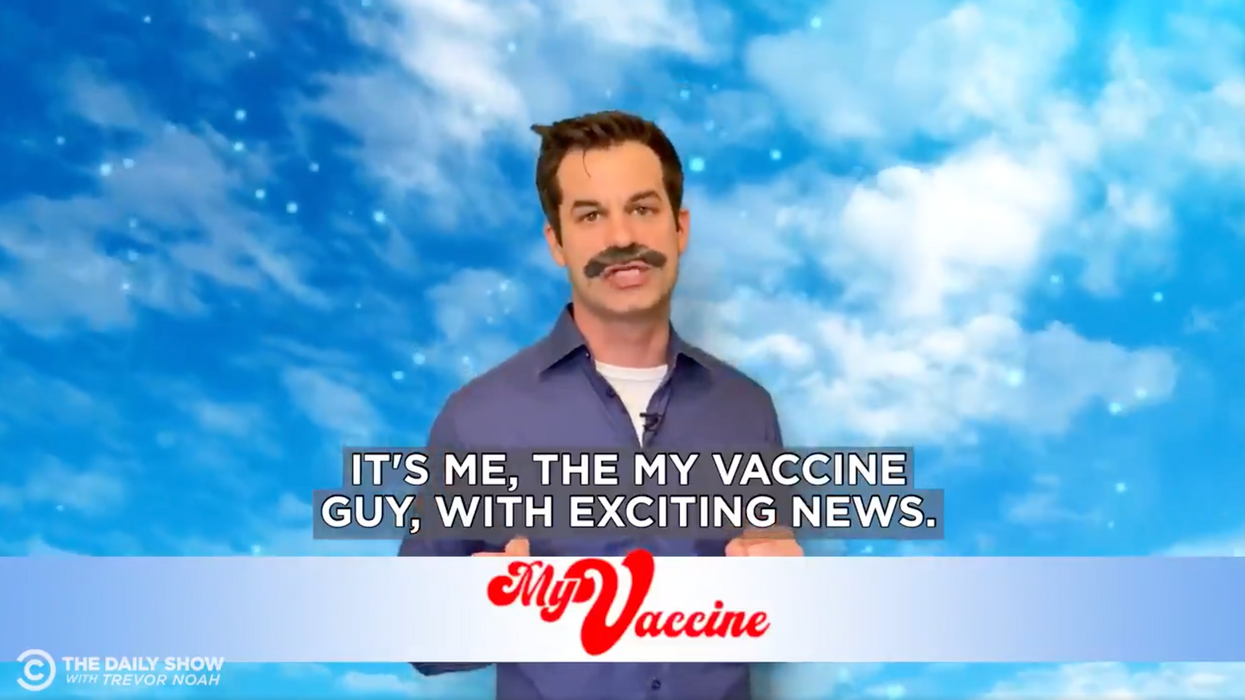 Screenshot from The Daily Show with Trevor Noah
Conservatives are avoiding the Covid-19 vaccine like they should be avoiding the virus itself. According to Civiqs, 41 percent of Republicans say they would definitely not accept a coronavirus vaccine, as doses pile up in red states.
Thankfully, The Daily Show with Trevor Noah has a creative solution: Bring in far-right loony and 2020 election conspiracist Mike Lindell (played by Michael Kosta, but don't tell the Republicans).
Packaged like a MyPillow ad, with a special offer of a second dose 21 to 28 days later, how could even the mosts conspiracy-addled Republicans pass it up? Click and chortle.
Hey conservatives, here's a vaccine you can trust. https://t.co/r5UNwOmFM4

— The Daily Show (@The Daily Show) 1618779600