QAnon Supporters 'Beg' For A Trump Dictatorship On Twitter
@jarrell_zach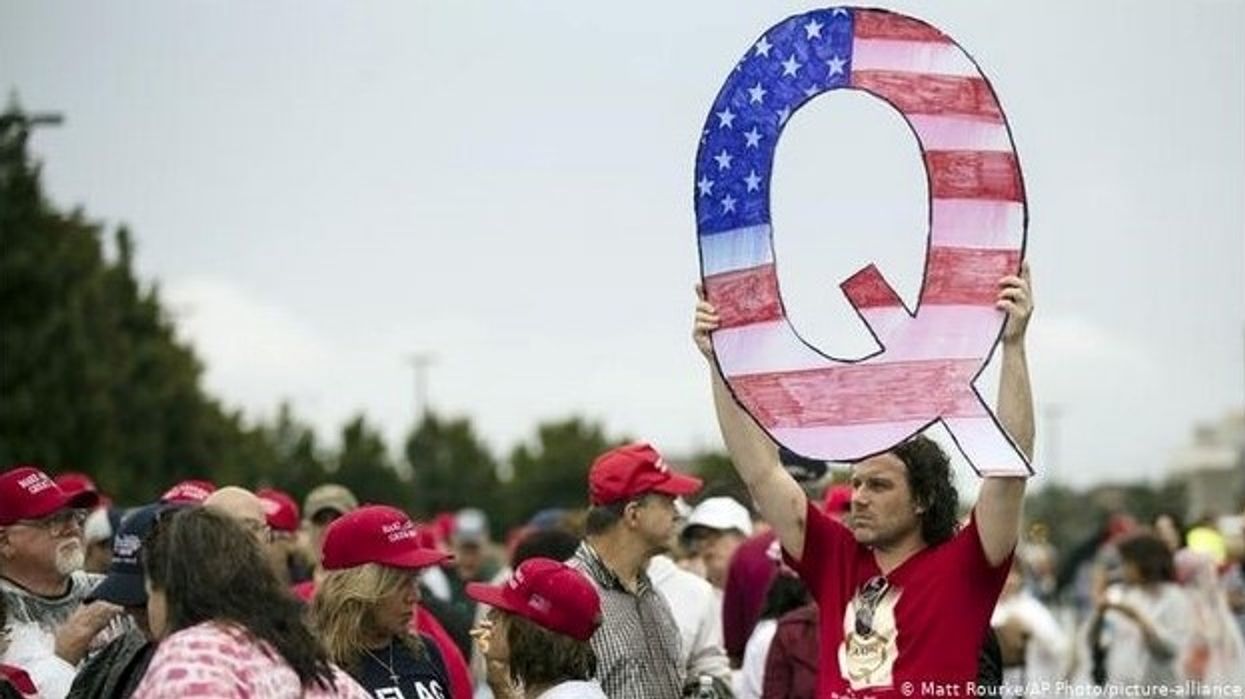 Photo by Matt
QAnon is roiling social media, again -- but this time it's not merely conspiracy theory,. QAnon is promoting a social media campaign that undermines freedom, democracy, and everything else that Americans hold dear.
According to NBC News, influencers in the QAnon community are begging for a Trump dictatorship, urging the soon to be ex-president to #crosstherubicon.
The hashtag, which is spreading like wildfire throughout the far-right QAnon community, refers to Roman Empire dictator Julius Caesar and his army crossing of the Rubicon River, which initiated a civil war and led to his dictatorship.
Already #crosstherubicon has made it up the chain of GOP leaders, the biggest being Arizona GOP Chairwoman Kelly Ward, NBC noted.
"We are working every avenue to stop this coup & to stop our Republic from crumbling," she tweeted. "Patriots are united. Those who are against us are exposing themselves. #Liberty & #freedom are on the line. #CrossTheRubicon @GenFlynn"
In the comment section of her absolutely ludicrous statement, many Twitter users called out the irony of using words like "liberty" or "freedom" when referring to a Trump dictatorship.
Mr. President @realDonaldTrump - we are with you in #Arizona. We are working every avenue to stop this coup & to st… https://t.co/CP7RNETBdk

— Dr. Kelli Ward 🇺🇸 (@Dr. Kelli Ward 🇺🇸) 1608429214.0
Some of the more outlandish uses of the hashtag came from one user, @saltycracker9, who seemed to be comparing Trump overthrowing our democracy to American independence from the British by using the #crosstherubicon with an edited picture meant to resemble one of the most famous paintings of George Washington.
History has a weird way of repeating itself! #CrossTheRubicon https://t.co/xj9xV0vDNg

— Salty Cracker (@Salty Cracker) 1608354138.0
The emergence of the absurd hashtag comes as Trump's days in office are quickly dwindling, and he ramps up his attempts of doing as much damage in the final days of his presidency as possible.
Last night Sen. Amy Klobuchar went on Maddow, saying: "(Trump) is literally trying to burn this country down on his way out."
Trump 'Trying To Burn This Country Down On His Way Out': Klobuchar | Rachel Maddow | MSNBCwww.youtube.com