Right-Wing Media Promote Lies, Conspiracies About Documents Found At Biden Office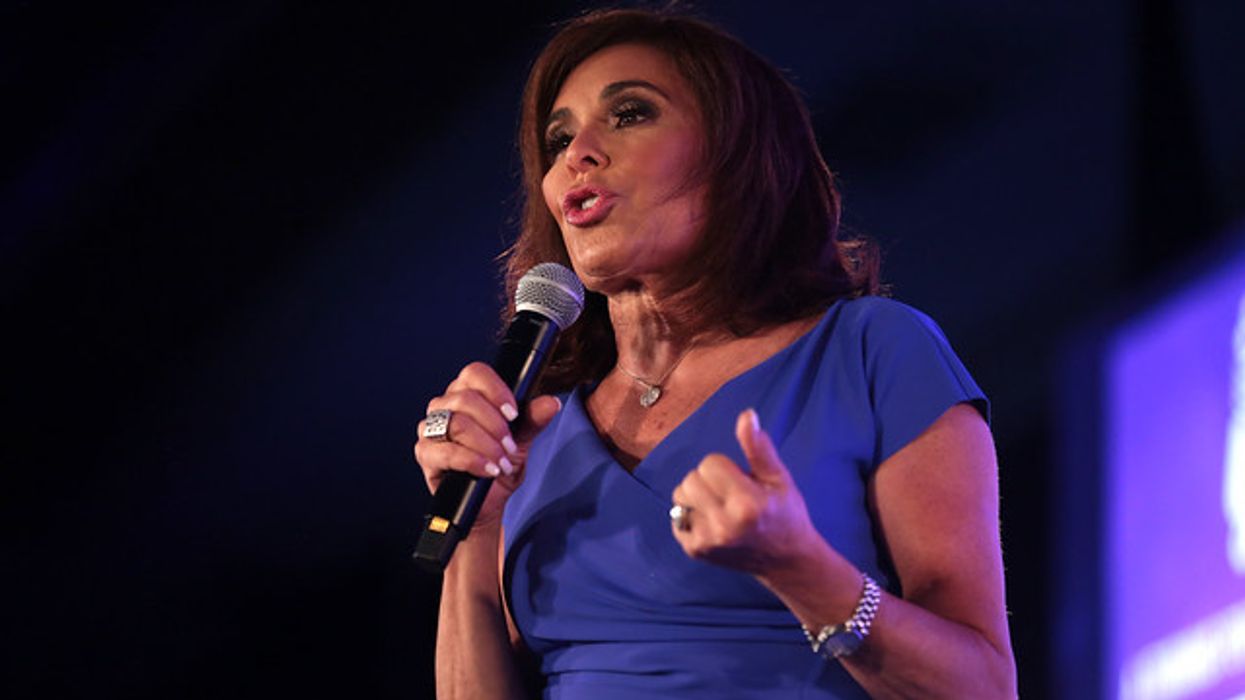 Right-wing media are disingenuously comparing the recent discovery of classified documents among President Joe Biden's vice presidential papers at the Penn Biden Center for Diplomacy and Global Engagement — a Washington, D.C., nonprofit think tank affiliated with the University of Pennsylvania — versus the ongoing scandal involving disgraced former President Donald Trump's refusal to cooperate in returning classified documents he'd kept at his Mar-a-Lago resort in Florida.

CBS News broke the story Monday, reporting that Biden's personal attorneys discovered the documents while they were preparing to move out of office space at the Penn Biden Center in November 2022. The White House counsel's office immediately notified the National Archives, and Biden's attorneys have cooperated with the government on searching for and returning materials.
NBC News reported Wednesday that Biden aides have "discovered at least one additional batch of classified documents" in a separate location as they continue what was described as an "exhaustive" search for items that belong at the National Archives.
By contrast, the scandal involving Trump's mishandling of government records first exploded into public view in February 2022, after reports surfaced that the National Archives had recovered 15 boxes of materials from his private residence in Florida, including classified records. (At the time, the Trump team's absurd excuse for mishandling government records was that they were accidentally packed away amid Trump's failed coup and hasty transition out of office.)
When even more classified documents were later recovered during an FBI search of Trump's home in August 2022, the public learned that he and his legal team had refused to cooperate in returning the documents for months, and had only partially relented after a monthslong legal fight with the National Archives that necessitated a federal subpoena.
Before the FBI search of his home, Trump's legal team falsely asserted to federal authorities that they had returned all the materials sought by the Department of Justice. Trump then variously switched his story to claim that he had actually declassified the materials before removing them, or to claim that he was allowed to retain them because they were his personal records and not government property. Trump also threatened more violence from his supporters if he got into legal trouble.
Contrary to Trump's sound and fury, Biden has publicly said he was "surprised" to learn of the story about documents stored in his former office, and that his attorneys "did what they should have done" in returning the documents promptly.
Right-wing media are completely ignoring these crucial distinctions in their rush to exaggerate Biden's situation as being tantamount to Trump's scandal. On the one hand is Trump's clear evasion and refusal to cooperate with government requests to turn over official documents, which were illegally removed from the White House after Trump's unsuccessful attempt to overthrow the 2020 election and remain in office, compared to the Penn Biden Center taking it upon itself to notify the government and fully cooperate in returning documents that ought to have remained in federal custody.
These false comparisons seem to have multiple purposes. The first one is to muddy the waters on the investigation into Trump's noncompliance with federal records laws. (CNN's reaction to the Biden news initially fell for this line of thinking, though the network's coverage has since improved somewhat.) In addition, right-wing media are trying to insist that despite his own team's full cooperation, Biden really did commit some crime worthy of a serious criminal investigation, similar to the Trump case, or even impeachment by the newly Republican-controlled House of Representatives. And still others are pushing conspiracy theories that because Chinese donors have given money to the University of Pennsylvania, this would somehow give Chinese agents direct access to stored materials at the Penn Biden Center.
Comparisons to Trump Investigation
Calls for Biden to be investigated, impeached, or arrested
Conspiracy theories that the Biden documents are connected to the Chinese Communist Party
Reprinted with permission from Media Matters.