Palm Beach D.A. Says Trump Faces Criminal Jeopardy In Election Fraud
@alexvhenderson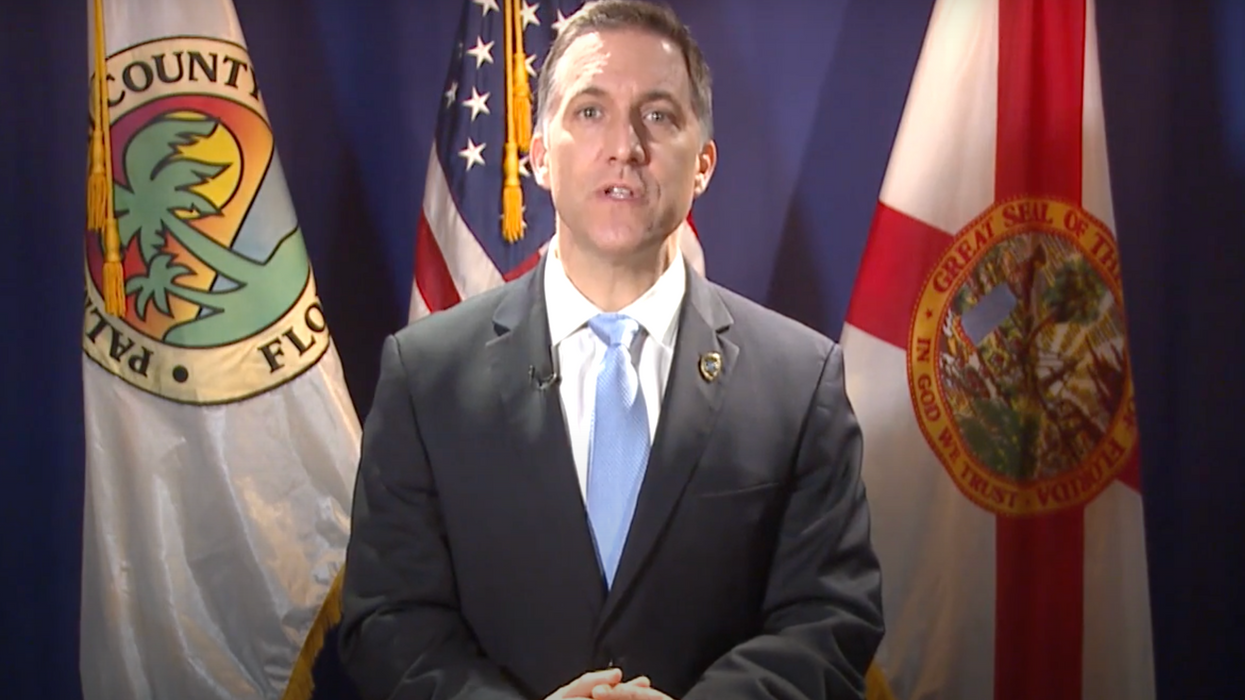 Screenshot from the Office of State Attorney Dave Aronberg's website.
Reprinted with permission from Alternet
With the majority of Senate Republicans having voted that former President Donald Trump's second impeachment trial shouldn't even be taking place, it is most unlikely that the trial — despite all the damning evidence that Democratic House impeachment managers have presented — will result in a conviction. But when Palm Beach District Attorney Dave Aronberg appeared on MSNBC's Morning Joe on Friday, he stressed that if Trump faces a prosecution in Georgia, an impeachment trial would be the least of his concerns.
Aronberg, a Florida Democrat who is often featured as a legal analyst on MSNBC, told Morning Joe hosts Joe Scarborough and Mika Brzezinski that a criminal prosecution in Georgia would be a much different matter from an impeachment trial — which, he noted, is a political process, not a criminal proceeding.
At issue in Georgia is Trump's actions following the 2020 presidential election. Although Georgia is among the states that now-President Joe Biden won, Trump tried to bully Georgia Secretary of State Brad Raffensperger into altering the election results. Trump can be heard in a phone conversation asking Raffensperger to "find" him enough votes to move Georgia in his favor.
Georgia prosecutors haven't charged Trump with anything, but his activities are being investigated by Fulton County DA Fani Willis.
Aronberg told Scarborough and Brzezinski, "You can get up to three years in state prison in Georgia for soliciting election fraud, and it's also a separate misdemeanor if you intentionally interfere with the performance of election duties…. He could face real prison time. It would be up to a jury. This is not the U.S. Senate, which is a political body…. This is real stuff in a community, Fulton County, which went for Biden in a big way. So, the jury pool will not be super sympathetic to the president."
The Palm Beach prosecutor added that if Trump were convicted of a criminal charge in Georgia, Republican Gov. Brian Kemp probably wouldn't be of much help. First, Aronberg said, there is now bad blood between Kemp, a former ally, and Trump — and second, Kemp wouldn't have the power to grant him a pardon, according to Aronberg.
"Lordy, there are tapes," Aronberg said of Trump's conversation with Raffensperger. "Those are the prosecutor's best friends. You don't even have to read a transcript; you've got it there on the recording."