#EndorseThis: Watch Former Anti-Vaxxers Who Survived COVID Plead For Sanity
@jarrell_zach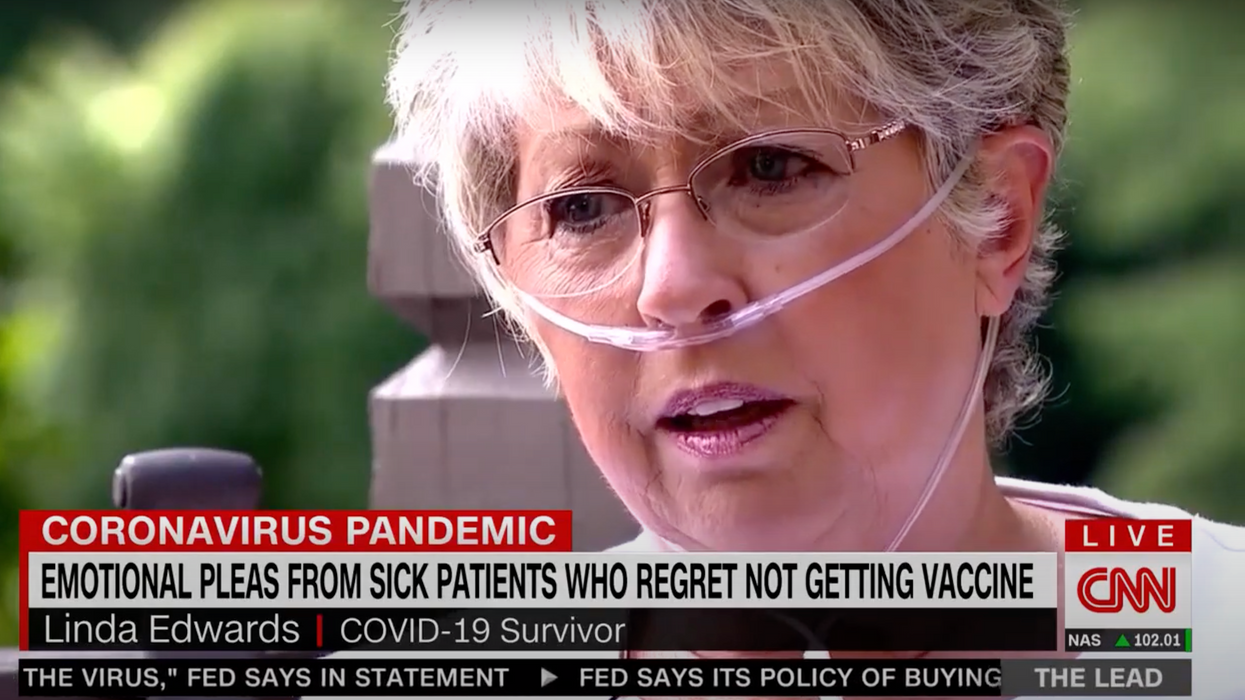 Screenshot from CNN
We have seen plenty of stories about stubborn anti-vaxxers, but what about those vaccine resisters who became seriously ill with the deadly coronavirus that is ripping through unvaccinated communities? As a CNN segment shows, many who survived are singing a different tune now.
"If I live through this," one former anti-vaxxer said of her life-threatening bout with COVID. "I want to go on a mission to try to help people to see that it is not worth not taking the vaccine."
"If it can take a healthy person, you know, and do what happened to my son and it takes his life, then why wouldn't you want to take the vaccine?" said Christy Carpenter, who lost her unvaccinated son.
It's something that every "hesitant" human being should see. Watch:
Regretful COVID patients wish they'd been vaccinatedwww.youtube.com