Greene Demands Biden Respond On Wuhan Lab Questions…By June 31!
@AJPennyfarthing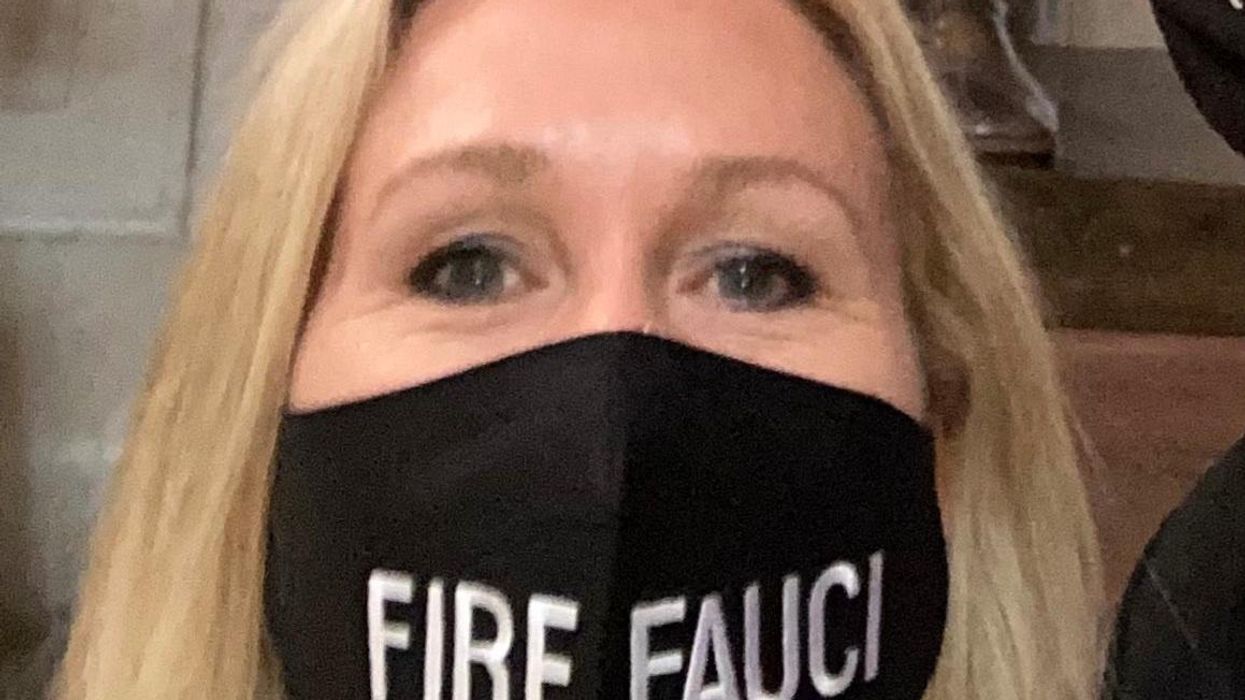 Photo from Marjorie Taylor Greene's Facebook
Reprinted with permission from Daily Kos
A couple of days ago, alleged congressperson Marjorie Taylor Greene sent a letter to Joe Biden. I read it; you don't have to. Unless you read at a third grade level or worse, it might be hard for you to follow. It essentially boils down to "Wuhan lab … Chinese-made virus … fire Fauci or we'll impeach him … but his EMAILS, derpity-derpity-derp."
After reading the letter, which feels a little like getting virtually peed on by one of Peter Jackson's more egregious CGI orcs, it's hard not to notice this line jumping out at you: "We urge your administration to act to provide us with these answers by June 31, 2021."
Yup. Much like Jewish space lasers and a hearty portion of Marjorie Taylor Greene's prefrontal lobe, that date simply does not exist.
I used to have trouble remembering how many days are in each month—until I was 8 years old, that is, and my uncle taught me this poem:
30 days has September, April, June, and November
The rest have 31, except poor February, which has 28
And on leap year it has 29!
I've never forgotten that poem, and even if I had, there are always calendars. In fact, they installed a Google calendar update in the latest vaccine chip. Didn't you get the vaccine, Marge? Come on!
Maybe someone can help MTG out with this. And maybe they can write "L" and "R" on her shoes while they're at it. And somehow get her to stop eating glue.
Also, how fucking weird is it that an entire major U.S. political party has attempted to turn the world's leading infectious disease expert into a cartoon villain? "It's Science Man, Commissioner Gordon, and he wants us all to avoid easily preventable deaths! There's no time to lose!"
Oh, well. President Biden didn't really need another reason not to respond to this tripe, but now he's got an easy excuse. MTG's request is literally impossible.
But then, hey, so is starting fires with Jewish space lasers. Everyone knows all the best space lasers are made in China.