Newsmax Has 'No Plans To Hire Rep. Gaetz'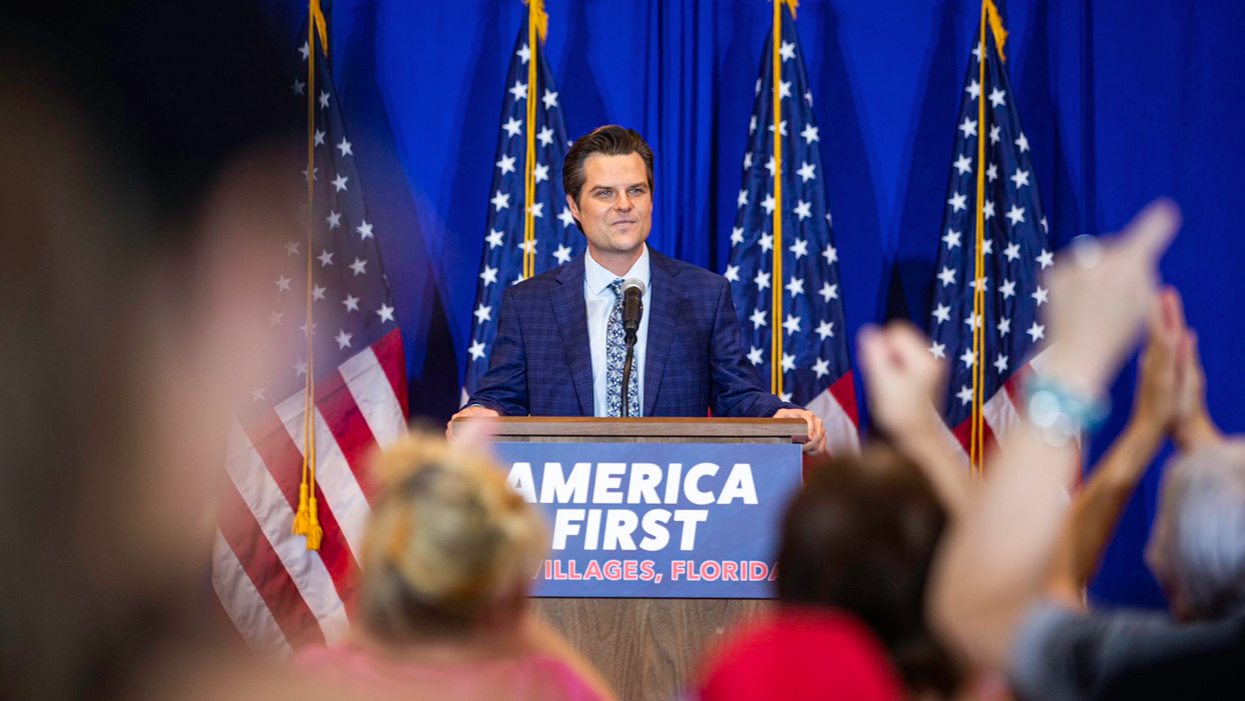 Screenshot from Rep. Matt Gaetz's verified Twitter
Reprinted with permission from Alternet
As Rep. Matt Gaetz (R-FL.) expressed interest in pursuing a career as a political commentator, he was immediately linked to news outlets like Fox News and Newsmax. However, the federal investigation he is facing for alleged sex trafficking appears to have nixed all possibilities of him pursuing a career in right-wing media, at least for Newsmax.
On Monday, June 7, Newsmax spokesperson Brian Peterson released a statement to Reuters confirming where the network stands regarding the Florida lawmaker.
"Newsmax has had no plans to hire Rep. Gaetz," Peterson told Reuters. An individual with knowledge of Newsmax's policies also said, "Earlier this year, [Gaetz] reached out and said he might leave Congress early and was interested in TV work."
But despite Gaetz's interest, the person said at the time that Newsmax "never told him we were interested."
The latest comes as the federal probe into Gaetz continues. Federal authorities have also focused their investigative efforts on Gaetz's associate Joel Greenberg. In May, the former Seminole County tax collector "pleaded guilty to charges of trafficking a female minor to other adult men who engaged in sex acts with the minor," according to Reuters. In addition to the guilty plea, he also agreed to cooperate with prosecutors as part of his deal.
When Gaetz spoke to Newsmax last month, he weighed in on the investigation saying, "The anonymous allegations against me range from total distortions of my life to these crazy and wild conspiracy theories that will never be proven, but they always come for the fighters."

Over the last two months, Gaetz's case has evolved.
Talking Points Memo reports:
"Allegations of misconduct by Gaetz have ballooned to include payments to women in exchange for sex in arrangements with his wingman, former tax collector Joel Greenberg, who has pleaded guilty for child sex trafficking. Investigators are also reportedly looking at whether Gaetz was involved in a pay-for-play scheme in Florida's marijuana industry."
As of Tuesday, June 8, Gaetz has not yet been charged in connection with the investigation.