Republicans Sink Defense Spending Bill As Shutdown Deadline Approaches
@CynicalBrandon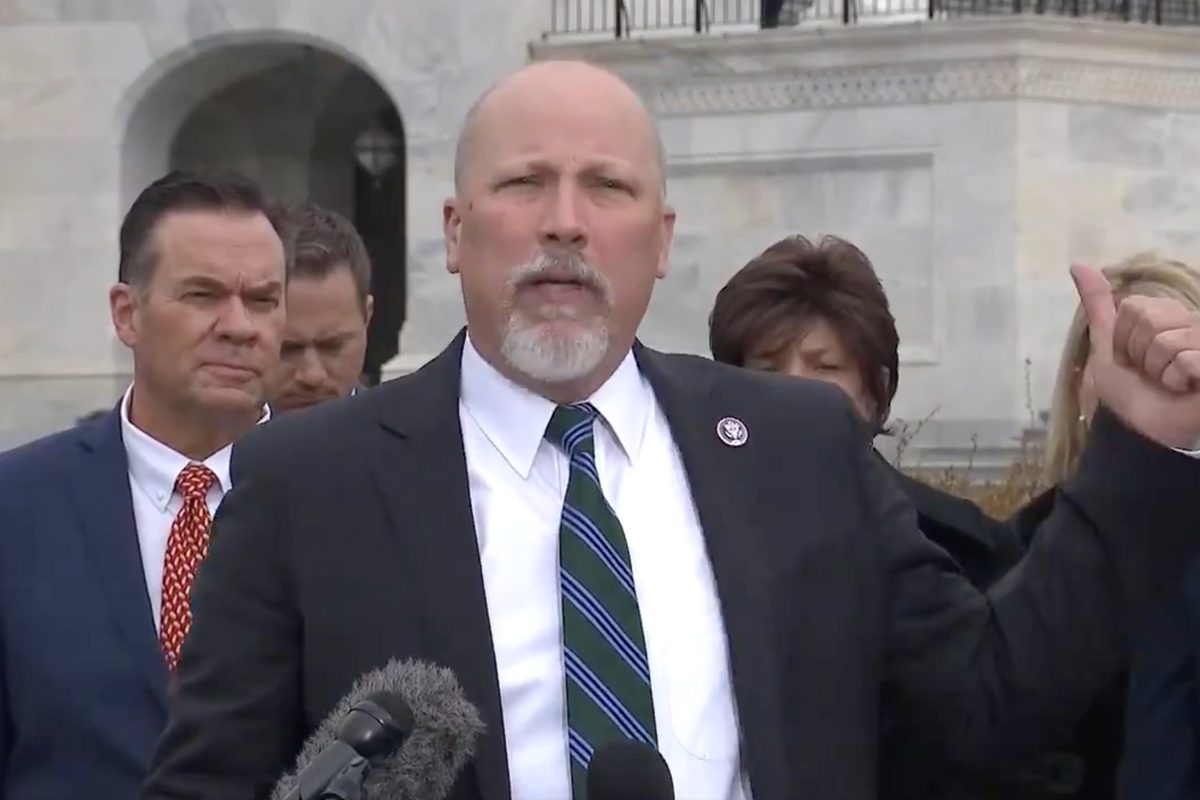 Republicans in the United States House of Representatives on Wednesday " failed to move forward on a procedural vote advancing a bill to fund the Defense Department after it became clear they did not have enough votes to secure its passage," adding to concerns that Congress will miss the September 30th deadline to fund the federal government and prevent a shutdown, The Washington Post 's Mariama Sotomayor reports.
The latest impasse "offered an example of just how difficult it will be for [House Speaker Kevin] McCarthy (R-CA) and the ideologically fractured Republican majority to find consensus, keep the government open, and avert blame if a shutdown is triggered," Sotomayor explains.
"A handful of staunchly conservative lawmakers announced they would not vote to move the defense funding bill forward because of an unmet demand they made of leadership months ago," Sotomayor writes. "Several members of the hard-right House Freedom Caucus said they have yet to receive a top-line number for how much all 12 appropriations bills would cost once passed, and where offsets to curtail spending would be made across the 11 proposals the House has yet to consider on the floor."
Sotomayor continues , "The House Appropriations Committee already has not been able to overcome competing demands between moderate and far-right Republicans on the labor and justice appropriation bills, which have historically been the most controversial proposals to complete. As a result, fulfilling the Freedom Caucus' demands — including passing all 12 appropriation bills individually — may be impossible."
Sotomayor notes that "it remains unclear when the House will consider the defense funding bill — or any appropriation bill. Given the myriad requests and leadership's inability thus far to provide a top-line budget number, lawmakers had little insight into how Republicans break themselves from the logjam before the House leaves Washington for the weekend Thursday."
Rep. Chip Roy (R-TX), a member of the right-wing Freedom Caucus, said that "there currently is not an appetite to just, I would call it, blindly move forward with any one piece of the puzzle until we can actually look at the picture of the puzzle that we're actually trying to assemble. I have no interest in grabbing a piece and just sticking it on a board and hoping."
Sotomayor adds that "several absences within the conference — including Majority Leader Steve Scalise (R-LA), who is battling cancer — are making the math tricky for Republicans. Complicating it further is the expected retirement of Rep. Chris Stewart (R-UT) later this week, which will bring the Republicans' already razor-thin majority down to four. His replacement, generally expected to be a Republican, would not arrive in the House until late November."
Reprinted with permission from Alternet .