McCarthy Supported Jan 6 Commission Before He Opposed It
@alexvhenderson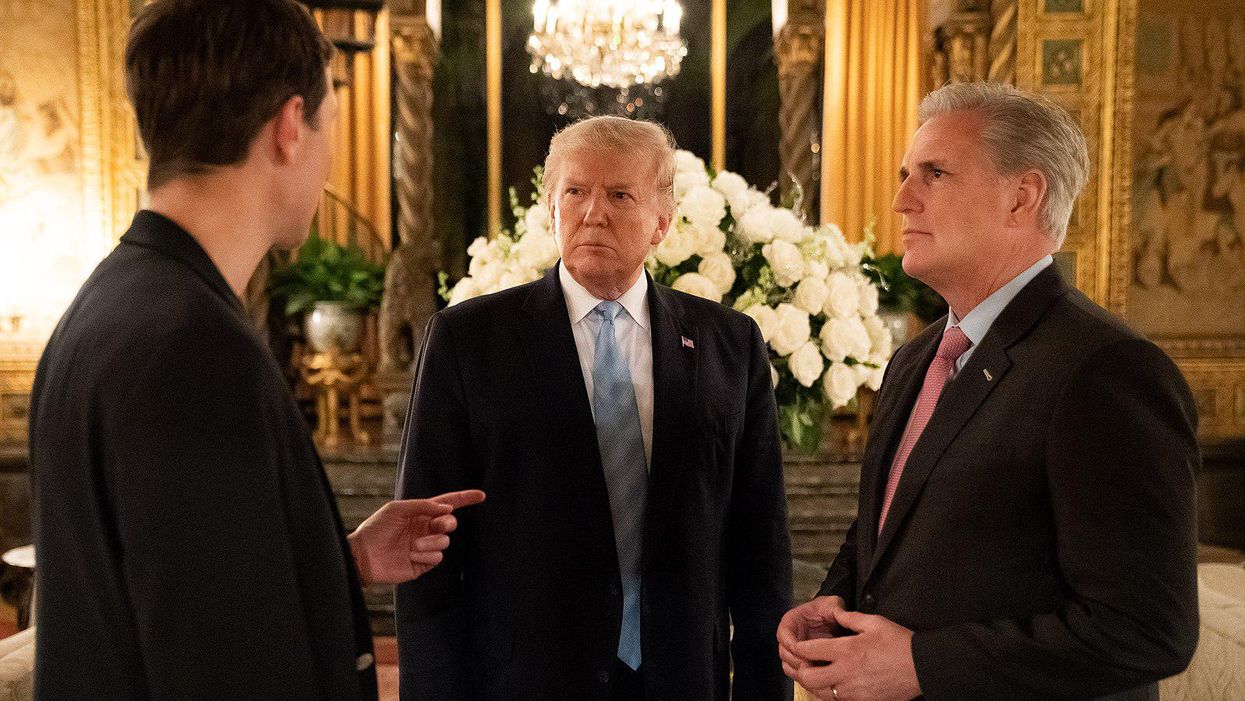 Photo from Kevin McCarthy's official Twitter (@GOPLeader)
Reprinted with permission from Alternet
House Minority Leader Kevin McCarthy has made it abundantly clear that he is adamantly opposed to the type of bipartisan commission on the January 6 insurrection that is being proposed by a fellow GOP conservative: Rep. John Katko of Upstate New York. But an old quote from McCarthy, journalist David Freelander has noted on Twitter, conflicts with what McCarthy is saying now, and casts his opposition in a cynical light.
Freedlander points out that when McCarthy, earlier this year, voiced his opposition to Trump's second impeachment, he argued that a "fact-finding commission" would be more appropriate." McCarthy told fellow members of Congress that he considered impeachment premature because "no investigations have been completed" and "no hearings have been held."
Worth remembering that in January, Republican lawmakers--including Kevin McCarthy--argued against impeaching Trump because a bipartisan investigative commission on the events of 1/6 would be more appropriatepic.twitter.com/mitd55aRR4

— David Freedlander (@David Freedlander) 1621521550
McCarthy was calling for the type of January 6 commission that Katko is calling for now and that the House minority leader is now opposed to.

This January 13 tweet from NBC News shows McCarthy voicing his support for such a "fact-finding commission." He also suggested a censure resolution for Trump at the time, another idea he didn't seriously pursue.
At the time, he spoke against impeachment, endorsing the fact-finding commission. Based in part on those kinds of remarks, the Democrats engaged in months-long negotiations with Republicans on such a commission, making numerous concessions to accommodate GOP concerns and input. But then once the compromise was reached, McCarthy abandoned it. In this light, his old remarks look like a cynical excuse not to go along with impeaching Trump, because he was never really serious about a commission all along.