How Former Aide Molly Michael Became Trump's 'Witness From Hell'
@DevilsTower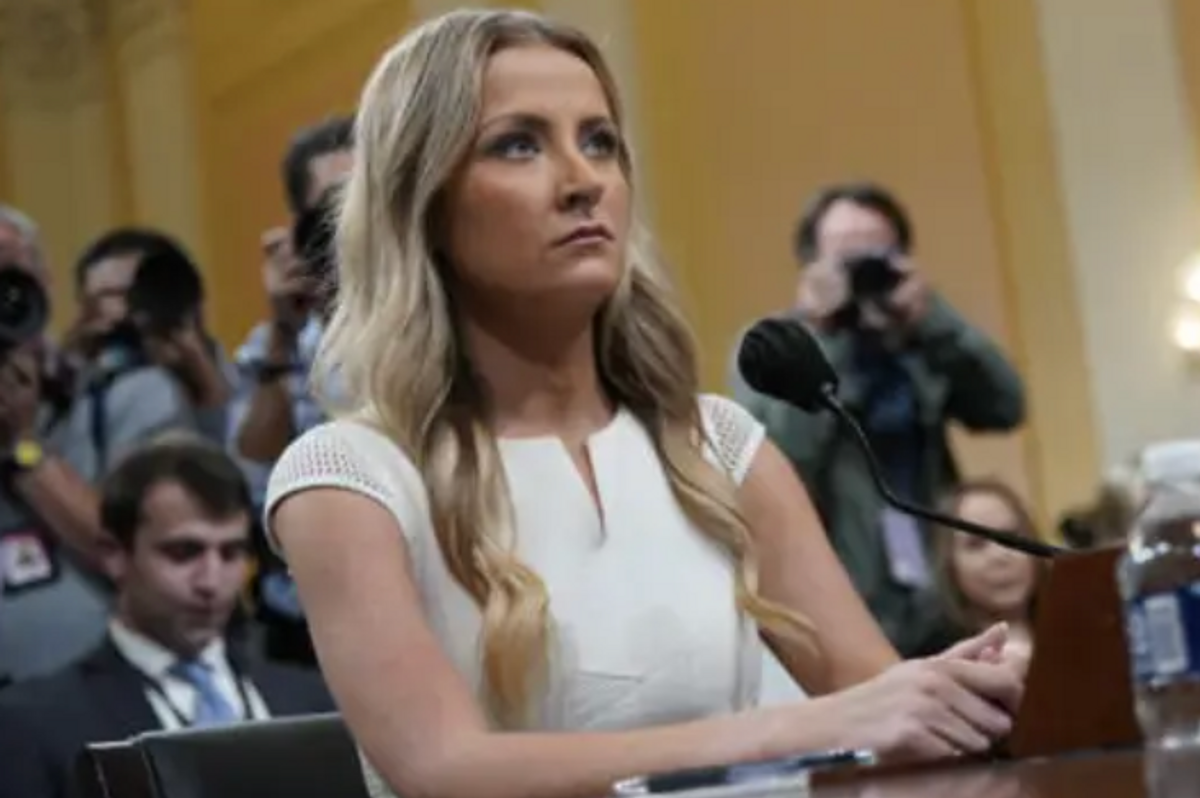 Donald Trump
After members of Donald Trump's White House staff gave testimony to the House Select Committee on January 6 in 2021, Yahoo News reported that among the few women remaining on his good side were "former White House press secretary Kayleigh McEnany, Trump's executive assistant Molly Michael, and his daughter Ivanka."
McEnany both came from and returned to her slot in right-wing blond punditry. Ivanka is enjoying those Saudi billions and getting featured inPeople. But it's a pretty good bet that one week ago, Molly Michael wasn't a name that was on anyone's radar. She's not on television. She's not showing off her latest clothing line on the beaches of Costa Rica. Certainly, no one would have pointed to the longtime Trump assistant as a potential big player in America's political future.
All it took to change that was a box of notecards.
Reprinted with permission from Daily Kos.