Trump And Attorneys Reportedly Discussed Imposing 'Martial Law' To Undo Election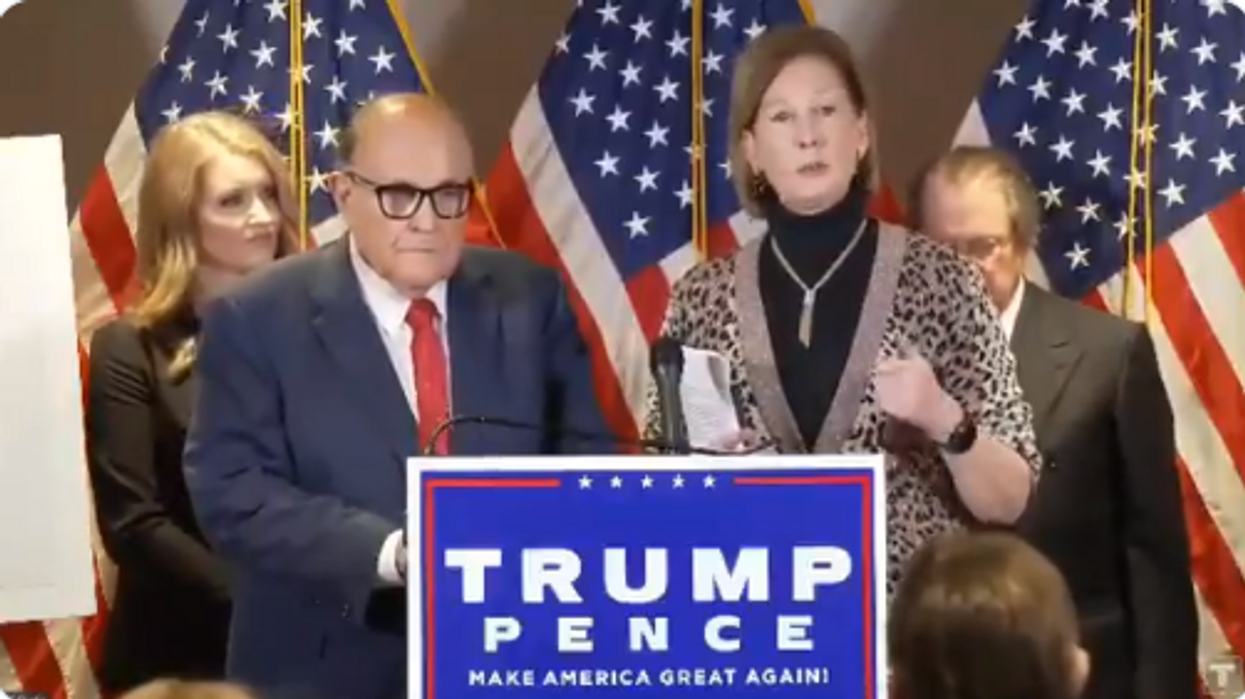 As the end of his regime nears, Donald Trump is conjuring an authoritarian nightmare that would have been deemed preposterous until now. On Friday, according to the New York Times, the president held a tumultuous Oval Office discussion with advisers where he raised the possibility of imposing martial law.
Among those present to mull this seditious conspiracy with Trump were his lawyer, Rudolph Giuliani; the attorney and conspiracy theorist Sidney Powell, who had represented the Trump campaign in election disputes; and Michael Flynn, the retired general, disgraced former national security adviser and convicted felon who has publicly urged Trump to impose military rule. Also in the room were White House chief of staff Mark Meadows and White House counsel Pat Cipollone, who were reported to have objected to the crazed pleas by Flynn and Powell. The Times reported that the meeting concluded without any resolution.
At the same meeting, Trump is also said to have considered appointing Powell as a "special counsel" to investigate election "fraud" -- presumably including the broad array of ludicrous and unsupported allegations she has failed to advance in various courts around the nation. As is so often the case, Trump aims to pervert the legal system by abusing an authority that does not belong to him. Only the attorney general has the legal power to appoint a special counsel, whose very purpose is to limit undue presidential influence over the justice system. The notion of naming a crackpot like Powell to any position reportedly even alarmed Giuliani, despite his own recent spate of deranged claims about the election.
Indeed, Politico reports that Friday's Oval Office meeting devolved into a screaming match between the excitable lawyers Giuliani and Powell, who accused each other of insufficient loyalty to Trump. Both Flynn and Powell have repeatedly implored Trump to invoke the Insurrection Act, to impound voting machines in various swing states, and even to rerun the election in those states under military supervision.
Such fascistic daydreams are not about to materialize, so everyone should remain calm. As senior Army officials told Politico over the weekend, the military will play "no role" in resolving any electoral disputes – which ended on Dec. 14 anyway with the Electoral College ratifying Joe Biden's victory.
But should Flynn impetuously attempt to carry out any unlawful action against the peaceful transition of power, perhaps military officers who have sworn to uphold the Constitution will be present to place him under arrest. Considering how persistently he has dishonored the uniform, many of them undoubtedly would relish that opportunity.