Billboard Truck Displays Carlson's 'I Hate Trump' Texts Outside Mar-a-Lago
@wallein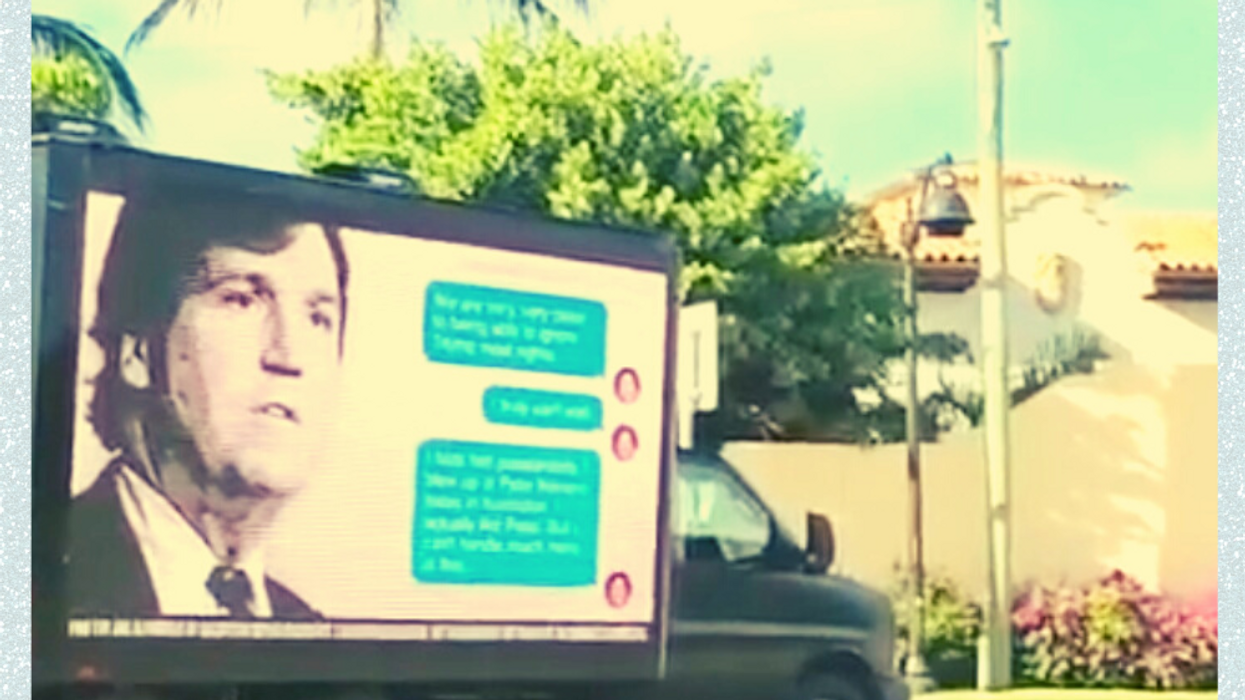 A group called Daughters Defend Democracy has put together a fun little reminder for the folks down at Mar-a-Lago in Florida. Tucker Carlson hates Donald Trump "passionately." At least that's one of the ways Tucker explained his distaste for the leader of the Republican Party in texts that were released during the Dominion Voting Systems defamation lawsuit against Fox News.
The group put together a billboard truck that has been circling Trump's Florida resort all day, with Carlson's face and pull quotes from his many mean texts about Trump. Things like "I hate him passionately," and "We are very, very close to being able to ignore Trump most nights," emblazon the truck on screens.
It is not known whether or not Trump has heard about Tucker's comments yet.
Enjoy.
Reprinted with permission from Daily Kos.