Same Difference: A Disturbing Mashup Of Nazi Fuentes And Fox News
@Rebekah_Sager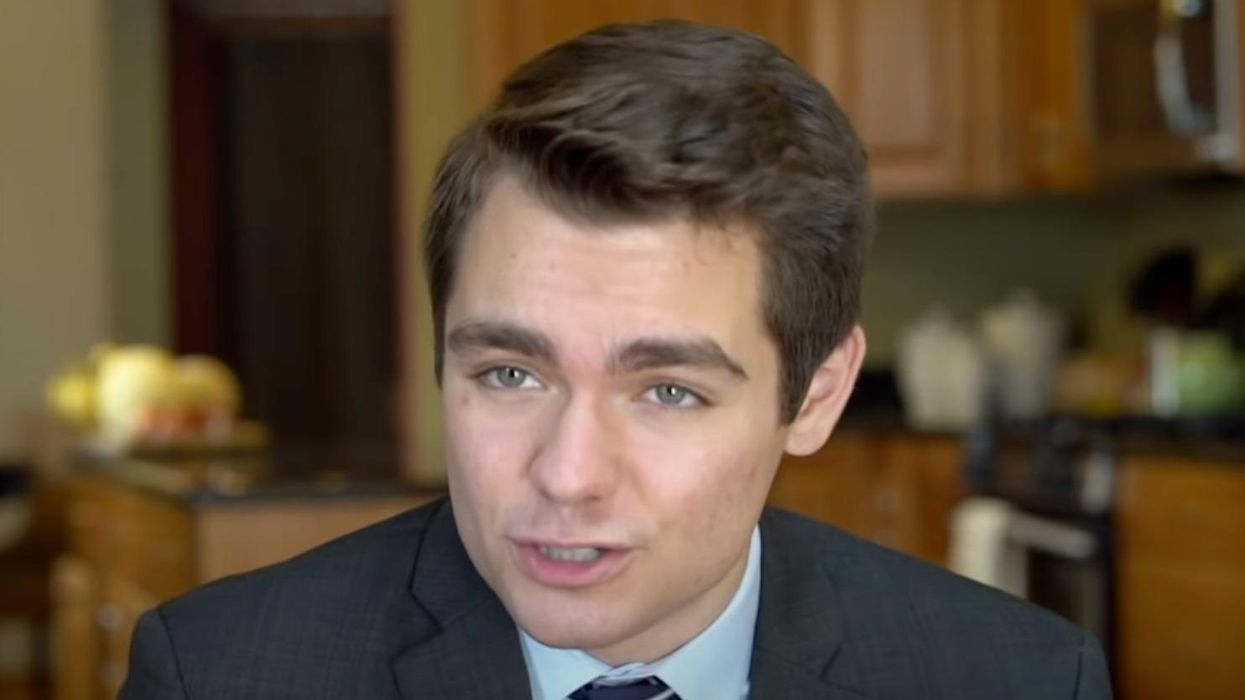 Youtube Screenshot
In just a few minutes of listening to white supremacist and notorious Holocaust denier Nick Fuentes, anyone would begin to hear the echoed sentiments of Fox News and various members of the Republican Party. The same racist, xenophobic "great replacement" theory conspiracies, the same praise of fascism and white nationalism, and the same misogynistic and anti-LGBTQ hyperbole.
A brilliant new video from The Daily Show mashes together clips of Nick Fuentes alongside the likes of equally deplorable figures such as Tucker Carlson; former White House political affairs director under George W. Bush, Matt Schlapp; Arkansas Sen. Tom Cotton: Fox's Jesse Watters; former Iowa Rep. Steve King; and of course, former President Donald Trump.
The rhetoric is so strikingly similar one has to ask whether Fuentes is auditioning for a spot on Fox or if Fox News has asked a virulently racist white nationalist to write their copy.
Reprinted with permission from Daily Kos.